While studying at the College of Charleston, Tom Laffay's political consciousness came not from the classroom but in the fields while working alongside Mexican migrant laborers on a farm in North Carolina. "How they were living in the shadows made me want to know where they came from," says the Fairview Park native and St. Ignatius High School alum.

With a background in Latin American studies and photojournalism, Laffay moved to Nicaragua in 2011 and Bogota, Colombia, in 2016. "I've never liked the idea of parachute journalism," says the 28-year-old Laffay, whose work has appeared in The Guardian, The Atlantic and Al Jazeera. "I get really invested in a place."

Laffay's latest project Defender, a portrait of human rights defenders under threat for their work in Columbia, is part of the Cleveland Print Room's Anthropocene group exhibit, running Jan. 19-Feb. 23.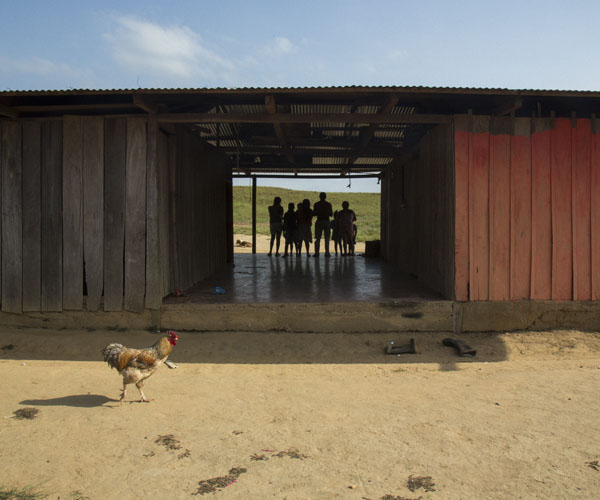 We talk with Laffay about the perilous work of defenders intent on protecting their native environment.

Q: In 2016, the Colombian government and the Revolutionary Armed Forces of Colombia signed a peace agreement. Since then, nearly 200 indigenous leaders, environmental activists, LBGTQ leaders and lawyers have been murdered in Columbia. Why?
A: It's open season on human rights defenders in Columbia, who are being killed with impunity for documenting blatant oil contamination by companies using water in fuel extraction. With the rebels demobilizing, the country is open for business in areas they couldn't be involved with before.

Q: Are you in danger for your associations with the local activists?
A: There are a lot of extremely talented and brave journalists here. I definitely take precautions and I make calculated risks. You have to really trust the people you're with. I make sure I'm always in touch with the legal collective I work with and they always know where I'm going to be.

Q: What do you want people to take away from this exhibit?
A: These are men and women defending their communities and environment, and their rewards are arbitrary arrests, fake judicial processes and death. The landscape has become so dominated by the oil industry. … Oil extraction comes first and communities are a distant second. I'm really happy Cleveland Print Room is giving this issue some space.