It's been a long, hard road this year, but Near West Theatre is trying to end it on a high note.
The original production All Roads Lead to Home debuts this month in an effort to compile positive and hopeful messages to help everyone reflect on what matters most.

"It's an opportunity to gather as a community, to gather as people and just celebrate the small things," says Trinidad Snider, artistic director for Near West Theatre.

The virtual production, which will stream on-demand online from Dec. 18 to Jan. 3, will include a variety of outside elements such as hopeful messages from supporters, members and donors, as well as pre-filmed performances ranging from solos to duets and quartets.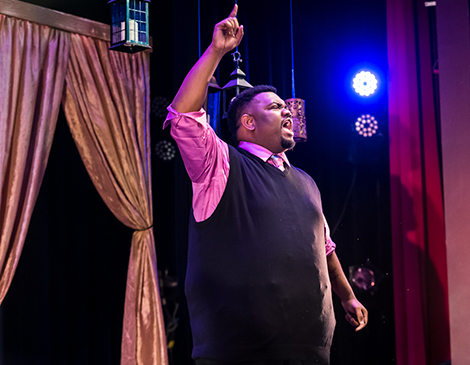 "This is the safest way to still have this feeling of having this big cast without having a big cast in our space," Snider says.

All Roads Lead to Home will be an intergenerational production that pulls together actors from across Near West's 42-year history. The idea is to capitalize on the communal aspect of theater and showcase no matter who we are or where we come from, we're all in this together.

"The hope is to reach people from the very beginning," says Snider. "After this long year, we are going to need to reconnect as a community and just kind of take a deep breath and be thankful for the things that we do have, the things that we can manage."

More Info: nearwesttheatre.org