Don't call them food courts. The dining options at Ohio City Galley and Market Hall in the Van Aken District are light years from Sbarro and Auntie Anne's. With local chefs, inventive concepts and an open-floor plan, these upscale food halls — one on each side of town — offer plenty of creative eats for foodies of all stripes.
Located in the historic Forest City Savings and Trust Building on Detroit Avenue and West 25th Street, Ohio City Galley opened in late October as an incubator for four restaurants, as well as a bar that serves mostly Ohio beer.
"It can be a different place every single time you come," says Ben Mantica, co-founder of the Galley Group.
Part of the Van Aken District, an 18-acre mixed-use development in Shaker Heights, the Market Hall features offshoots of existing local joints such as Banter and Bottlehouse Brewery. "What we're building is a main street for Shaker Heights," says Luke Palmisano, president of RMS Real Estate Group.
Before you stroll through these two new markets, here are three bite-sized things to know about each tasty location.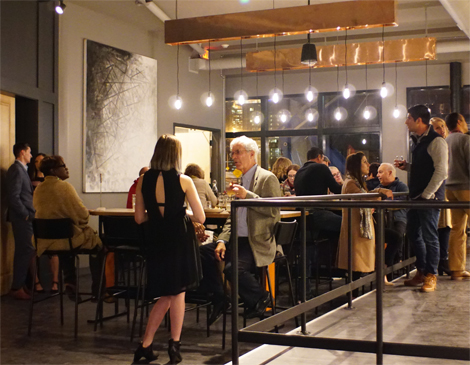 Ohio City Galley 1400 W. 25th St., Cleveland, 216-525-9933, ohiocitygalley.org
Menu changes
The Ohio City incubator gives established chefs an opportunity to try something new. At the Black Pig, chef and owner Michael Nowak specializes in French cuisine, but at Poca, he serves Mexican eats. Anthony Zappola owns University Heights deli Lox, Stock and Brisket, while his new Galley place, Rice Shop, is an Asian-inspired concept that he ran for two years in Las Vegas. "The unknown is kind of the fun part," Zappola says of the food hall experience.
Rotating roster
Each of the hall's four restaurateurs signed a one-year license agreement. Ultimately, new concepts are expected to move into the space as existing ones move out — hopefully to open their own independent locations. "We really want to become the launchpad for the next exciting, innovative restaurant concepts," Mantica says.
Local love
The bar serves mostly Ohio-based beers, while the restaurants dish up meals made primarily from ingredients found right here at home. "We tried to get everything locally resourced to make sure we're giving back to the city," says Victor Searcy Jr., whose Sauce the City serves fried chicken from Cleveland-area farms.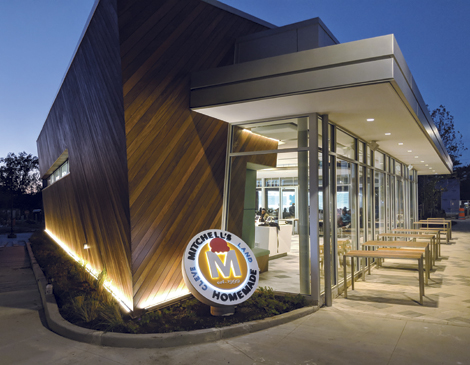 Market Hall at Van Aken District, 20065 Chagrin Blvd., Shaker Heights, 216-491-8800,thevanakendistrict.com

Chain reaction
While Shaker Heights is home to its fair share of chain restaurants, the Van Aken District offers some homegrown appeal. "The community really wants to support local," says Matthew Stipe, owner of Banter. "That's been the driving success [at our Gordon Square location], and we feel like that's going to be the same in Shaker."
Familiar eats
Expect chefs to tweak their already-beloved menus for the Van Aken audience. Adam Gidlow, owner of On the Rise Artisan Bakery, expects his popular sticky buns and croissants to be a hit with morning RTA commuters, but he's also adding breakfast sandwiches to the mix. "We like what we have going on, and we think it will work well over there," he says.
Beyond market
The Van Aken District is also home to several more traditional restaurants, including Northeast Ohio's first Brassica, a sandwich and salad shop with three Columbus-area locations, and an as-yet-unnamed spot from Jonathon Sawyer. Other local favorites round out the offerings: fresh juices from Restore Cold Pressed, java from Rising Star Coffee Roasters and sweet treats from Mitchell's Homemade Ice Cream. "We wanted the very best of local tenants to be a part of our project," Palmisano says.