It might not feel like fall yet. But with our #PSL firmly in hand, we're ready for autumn to make its arrival. The opening of Southern Tier Brewing Co.'s Cleveland taproom Tuesday, Sept. 4, is all the more reason for us to cozy up to the bar with its popular Pumpking Imperial Ale on draft (and its cousin the Rum Barrel Aged Pumpking). Located in the Gateway District, the two-level spot offers plenty for STBC fans — who are used to making the two-hour pilgrimage to its Lakewood, New York, flagship location — to enjoy, while capturing the heart of Cleveland in its menu and decor. Here's a primer on what to expect.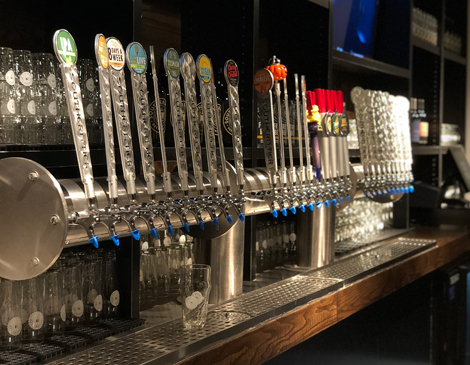 The Beer
You're probably here for the beer. And you'll find that with 30-plus taps and its own brewing and production facility. While you can dabble with a flight or pint of favorites such as 2XIPA, Nu Skool IPA and Lemon Drop Sun (for those eking out the last dog days of summer), there are also limited releases. Don't overlook the Cherry Cordial Imperial Stout currently on tap — the dessert beer is rich and chocolaty with a hint of cherry.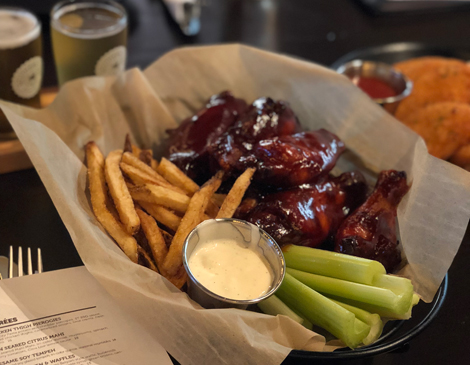 The Food
Compared to the food offerings at STBC's New York, Charlotte and Pittsburgh outposts, the menu here feels smaller but still taps into Cleveland's foodie sensibility. You'll find chicken thigh pierogies, and fried chicken and waffles. And while many of the dishes employ beer, such as the barbecue sauce on the smoked wings and the pizza dough made with Nu Skool IPA, it's a move more for show than substance. We were fans of the creme brulee trio — salted caramel, vanilla and chocolate — served conveniently in flight glasses.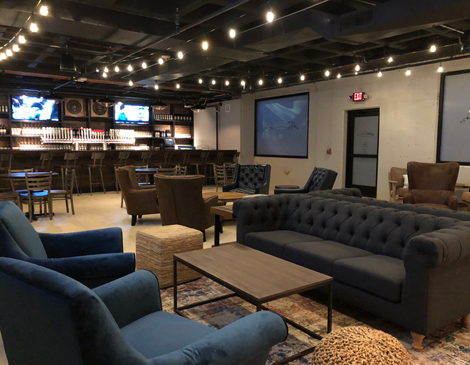 The Atmosphere
While situated near Progressive Field and The Q, Southern Tier likely becomes a prime pregame hangout. The decor and atmosphere reminds us of Butcher and the Brewer — minus the communal tables — with industrial touches of metal and wood. The spacious downstairs offers a lounge area with muted blue couches and leather chairs — what we predict will become a hot spot for watching the home team on the large built-in TV.