Aaron Sechrist, the graphic designer and artist also known as OkPants, is behind Old 86, a new no-frills bar in Detroit-Shoreway.
Actually, there are some frills. You can't just throw an artist into a space without expecting some style.
Custom wallpaper in both bathrooms showcases Sechrist's original designs of matchsticks, a snake and a lady with an eyepatch. Commissioned pieces by Oliver Barrett and Mike Sobeck, and signage by Alan Giberson of Old Soul Sign Co., give extra flair — as does a wall of Polaroid photos of customers, all taken since the bar opened to the public on Friday, May 12.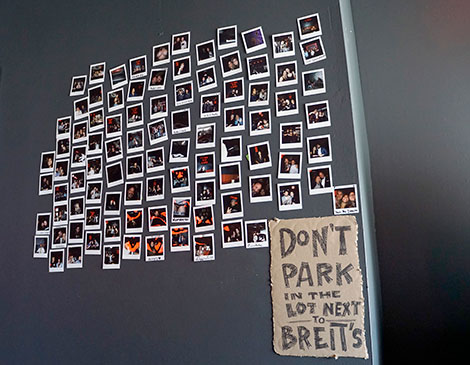 Round bulbs in the main bar area glow red, along with neon lights, one of which reads: "It's Hard to Be A Saint."
It matches the bar's slogan: "A Good Place For Bad Decisions."
"I had an opportunity to open the bar I never got to hang out at," Sechrist says. "This is the project I am most proud of in my career because it is very much 100% my vision of what I'd want a rock and roll bar to be — or any bar, for that matter."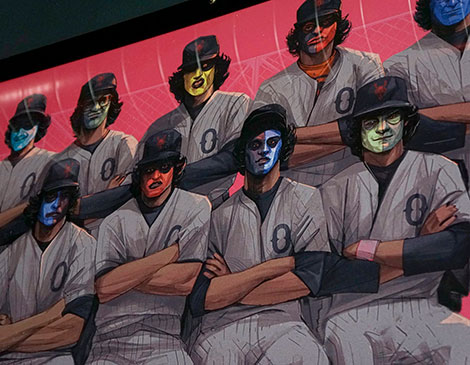 The small, cozy space can accommodate about 50 people, and it's already drawn in plenty of the surrounding Detroit-Shoreway community over the past week, Sechrist says. Old 86, the latest concept from Buildings & Food hospitality group, takes over the former Tributary cocktail bar space at 5304 Detroit Avenue.
Don't expect craft cocktails here. As Sechrist explains, Old 86 is meant to be a place to hang with friends, to order a domestic beer or a round of Jameson shots, while a mix of rock plays just loudly enough in the background.
When asked to describe Old 86's menu, Sechrist said, simply: "The drinks are cold."
"We're not very high-minded about what we offer," he continued. "We have a fairly wide selection of seltzers and beers, and we have seven taps, soon to be eight. It's a very simple idea."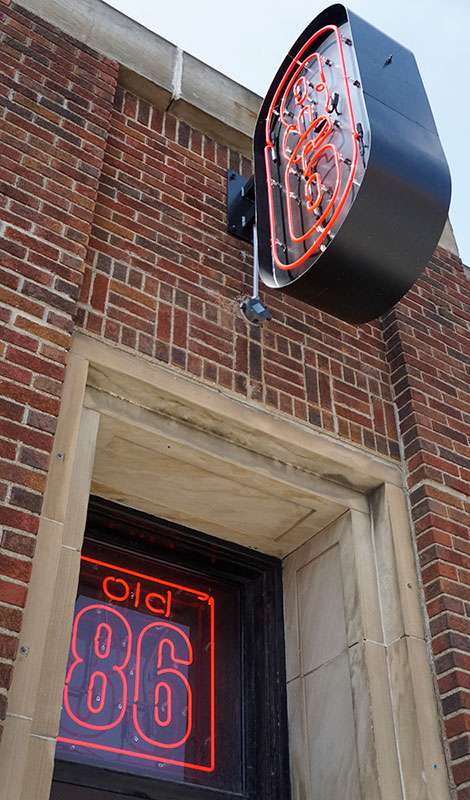 Old 86 takes the building's history as a watering hole, and before that, a couple of art galleries, meshes the two with clear vision and a bit of rock and roll, stemming from Sechrist's past performing in the Cleveland music scene. The vibe is also a welcome addition for fans of Sechrist's striking design work at Ohio Pie Co. or Six Shooter Coffee.
The bar might offer simple drinks, but it encapsulates Sechrist's edgy, cinematic style while doing that.
"You want to try to recreate that kind of thing," Sechrist says, "but at the same time, I can't help but want to put my DNA on stuff creatively."
Check out more photos of Old 86 below: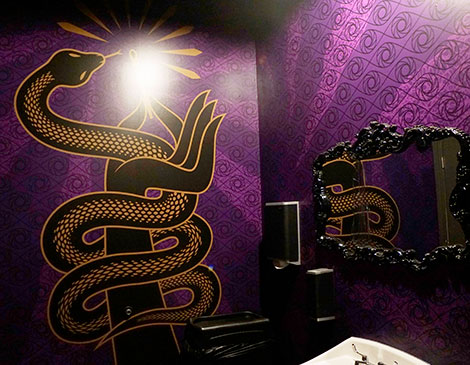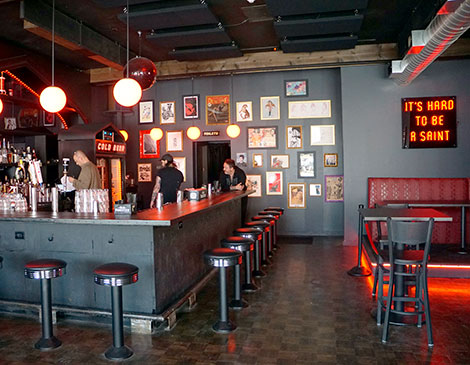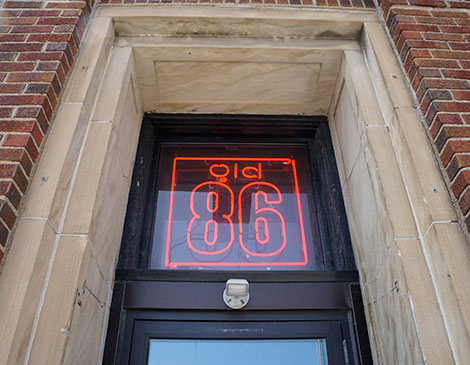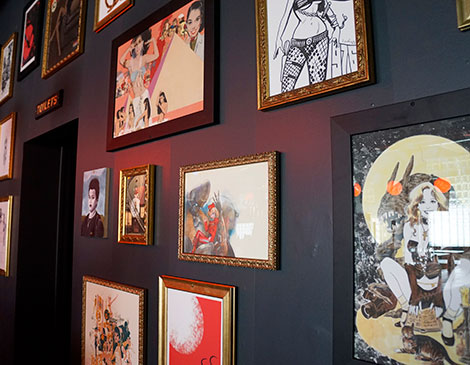 Bite into the Cleveland dining scene by signing up for our free weekly CLE Food & Drink newsletter — your weekly guide to food and drink throughout The Land.