We've all read our horoscopes on the web, but have you ever tried drinking one in a glass?
Now you can with Cloak & Dagger's newest lineup of elixirs: "Zodiac: An Astrological Guide to Cocktails." The Tremont bar's latest addition of its seasonal cocktail and vegan food menu only launched on Jan. 6, but thirsty Clevelanders have already booked out reservations weeks in advance for a chance to try the list of 12 new drinks.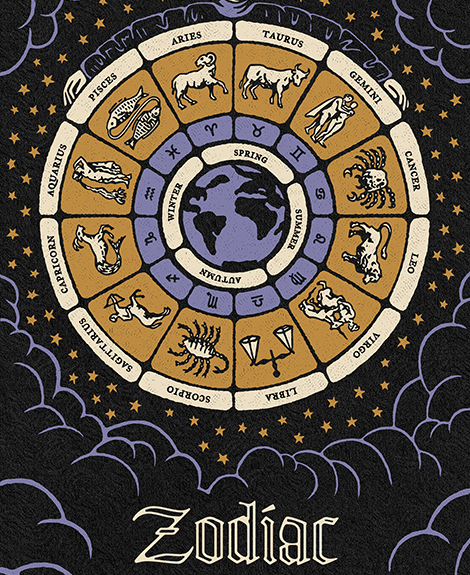 "The inspiration for Zodiac was creating a menu that people felt connected to," says Casey Gerber, who opened the unpretentious Tremont cocktail bar with Cory Hajde in 2020. "It gave us the ability to do research on each sign and make 12 very different and unique cocktails."

The lounge has been making national waves for serving imaginative cocktails (and mocktails) created with house ingredients, alongside a dimly lit, old-timey-meets-chic, literary aesthetic, complete with bookcases full of leather-bound books. (Think cozy author's study with an alternative gothic edge). The bar's innovative menu also includes vegan comfort food.
"Our team of bartenders came up with the idea collectively to do an astrology menu," says Gerber. The roundup includes drinks like the Champion of the Sun (Leo): angostura, Oloroso sherry, ruby port, golden raisin, sunflower seed, lemon, aquafaba and an edible 24K gold garnish. All cocktails are $15.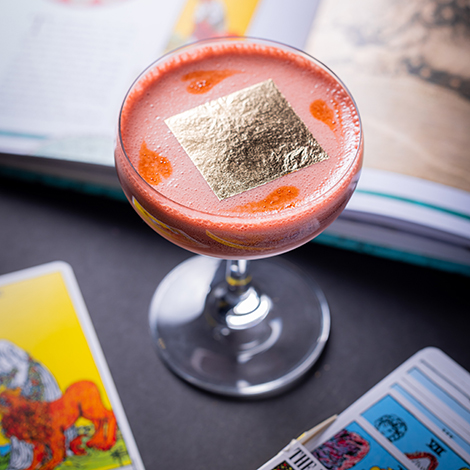 In its sixth menu iteration, each page of the book tells a story. Inspired by novels (mostly channeling the mystical), the menu showcases stunning visuals by Brian Barr, the mastermind behind the artwork for previous books, including Fatal Portraits, Cursed and Tales of Life and Death. Barr looked to medieval astrological art when designing the book.
"The astrological signs were all over the place in European art at that time, and some of the signs in the menu are redrawn from woodcuts from the 1500s," he says. "I wanted the inside to feel like a modern goth version of a medieval illuminated manuscript with all of those beautiful illustrations drawn around the borders."
Bite into the Cleveland dining scene by signing up for our free weekly CLE Food & Drink newsletter — your guide to food and drink throughout The Land. Arriving in your inbox every week, this coverage fills you in on everything from mocktails to shareable plates — and more. Click here to subscribe.