Seasons Greetings
Refresh your pantry with these three unexpected additions.
Fennel Pollen
While this spice, harvested from wild fennel plants, is well known among professional chefs, it's not yet gained popularity in household kitchens. But it's on its way. "I'm selling more of it lately, so it's getting there," says Karen Marks, owner of Heather's Heat & Flavor. A little goes a long way as it provides a more intense fennel taste and adds a complexity that regular fennel just doesn't quite muster. Combine a pinch with rosemary, garlic, olive oil, salt and pepper to create a simple rub for pork tenderloin. Or add a bit to rice or a cream sauce.
Saffron
To use this vivid and expensive yellow-orange darling, you'll just need a dab. "It's earthy and subtle — definitely subtle," says Marks. "It has to be hydrated, either liquefied or put into a liquid." Let the spice shine in chicken soups or paellas. It also plays well with anything containing eggs and, of course, it's a standby for brightening up rice. "There's no other spice that tastes the way saffron does," she says.
Smoked Cinnamon
Just as the name suggests, this is traditional cinnamon that's been smoked in a process similar to creating smoked bacon. "Cinnamon becomes very woodsy when it's smoked," says Marks, "much more savory than regular cinnamon." Use it where you'd use traditional cinnamon — with vegetables such as pumpkin or yams or in sweet sides such as baked apples to add a smoky kick. "Use the same amount you'd use if it were ordinary cinnamon," she says. "Maybe even more."
Good For You
Try these three spices with surprising health benefits.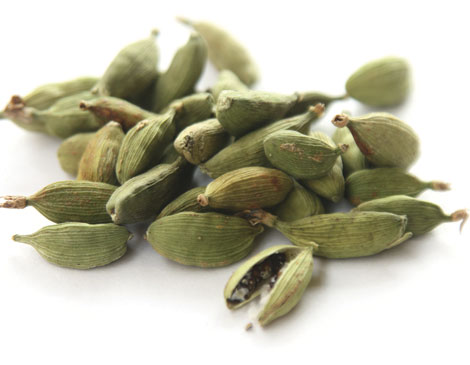 Green Cardamom Each powerful pod is packed with antioxidants that help with heartburn among other digestive issues. "I love it with baked goods, like carrot cake," says Douglas Katz, owner of Fire Spice Co. "It's great for sweets or scones, or combined with honey in rice dishes."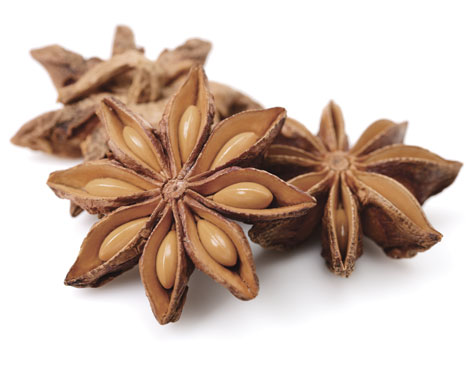 Star Anise The licorice-tasting spice helps freshen breath — not by masking it but by actually neutralizing odors. "Serve it for dessert after a garlic dish," Katz says. "In an upside-down cake with pineapple would be great or even for poaching pears."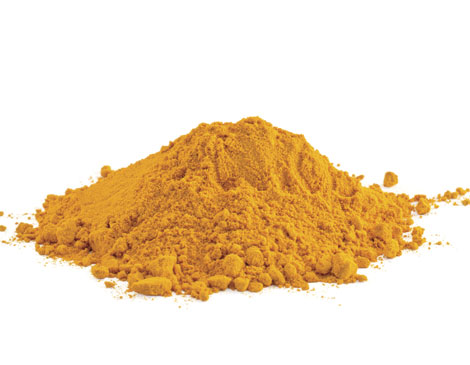 Turmeric This deep orange spice aids in reducing inflammation. To reap the benefits, sweat it with onions, ginger and garlic. "Bloom it in fat or oil," says Katz. "The fat allows it to absorb into the body." It's also amazing mixed with cream in mashed potatoes.

Mix Master
An easy spice blend you can make at home.
1/4 cup finely chopped fresh rosemary
2 tablespoons finely chopped fresh sage
2 tablespoons crushed fennel seeds
1 tablespoon kosher salt
1 teaspoon fresh ground black pepper
"This is a spice rub that we use at my house for our poultry and pork," says Clark Pope, owner of Pope's Kitchen. "It adds a bit of Mediterranean flavor, and the fennel adds a nice bite that rounds it out."

Flavor Aid
Stock up on spices at three local spots.
Heather's Heat & Flavor
With more than a decade in business, Karen Marks offers more than 300 individual spices. If something's unfamiliar, ask Marks to describe the flavor and get ready to hear the type of poetic response that only a true spice expert can offer. 94 First St., Hudson, 330-653-5131, heatandflavor.com
Urban Bulk Foods
Don't let the candy distract you. Styled after Amish bulk goods stores, this hip storefront is a great way to come nose-to-bag with tons of spices without getting overwhelmed. Owners Jen and Dennis Paszkowski stock lots of organic and all-natural offerings. 15226 Madison Ave., Lakewood, 216-644-6911
Urban Herbs
Want to feel like a professional chef? Buy where the chefs do, from a trained chef who sources many local spots. Owner Dion Tsevdos offers individual spices to try as well as curated blends that do the work for you. West Side Market, 1979 W. 25th St., Stand E2, Cleveland, 216-241-5444, urbanherbsonline.com