Club Rules: Brendan Messina walks us through Herb'n Twine's smoked turkey club, pinpointing how you can upgrade the classic sammie at home.
1. Bread:
This French bread is made in-house every morning at Messina's Ohio City shop. "Bread is one of the key parts to making a sandwich successful and tasty," he says. "Typically with turkey [you'll want] white, so stick with lighter breads, not grainy or whole wheat."
2. Bacon:
Bake thick-cut bacon in the oven. "We drizzle local maple syrup as the bacon is still bubbling hot, and [add] some fresh black pepper," he says. "The syrup helps caramelize the thicker cut so it's actually crispier, but still has chewiness."
3. Onion:
Remove sharpness by marinating onions in red wine vinegar and herbs such as oregano and basil. "[Marinating] helps to take the bite out of the onion so it's not so powerful and potent."

4. Meat:
Messina brines a bone-out turkey breast for 24 hours in a mix of salt, garlic, brown sugar and a bay leaf. Use applewood to smoke it for 2 1/2 hours at 250 degrees. "It's not too smoky, not too light," he says, "just a sweet smoke."
5. Cheese:
Consider the flavors your cheese will mingle with. When using smoked meat, Messina might opt for smoky cheese. "On this sandwich I use Gouda, which is milky and soft compared to typical Swiss," he says. "We wanted more smoke so we went with smoked Gouda."
6. Greens:
Standard lettuce can wilt pretty quickly when it's housed between all this goodness. Choose a more substantial leaf such as spinach. "Spinach is kind of a powerful green to use as a bed for the turkey and toppings," he says. "It's crispy but light."
7. Mayo:
Rather than an afterthought, here, the mayo is the star. Sun-dried tomatoes are combined with mayo, fresh garlic, lemon juice and a pinch of sugar. "Typically a club comes with fresh tomatoes, but a lot of our customers don't prefer them because of the texture."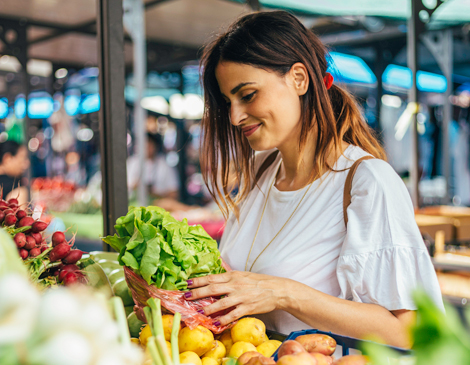 Go Local: Now that you're ready to build your best sandwich, make it local with these recommendations from Ohio City Provisions co-owner Adam Lambert.


Fluffy Duck Cafe's sourdough bread
"The crust [baker Ben Woods] develops on it is cracker-like but toothsome, strong enough to hold it all together," Lambert says. "The inside has a beautiful amount of air pockets." 10001 Chester Ave., Cleveland, 216-218-9447, fluffyduckcafe.com

Fresh Fork Market's greens
The community supported agriculture purveyor sources lettuce from local farms. Lambert is a fan of a bigger leaf, like romaine. "Toss them with salt, a squeeze of lemon, a touch of olive oil, to bring out a little more flavor." Various pickups, 800-861-8582,freshforkmarket.com
Mayfield Road Creamery's havarti
It comes in plain, red pepper or dill — great for experimenting. "This works perfect in a sandwich," he says. "It's a smooth, creamy Danish-style cheese that just melts away." 2166 state Route 322, Orwell, 440-437-8754, mayfieldroadcreamery.com
Ohio City Provisions' hard beef salami
The shop offers a line of lunch meats sourced from Wholesome Valley Farm. "The hard beef salami is 100% grass-fed beef, salt, pepper, a bit of red wine vinegar," Lambert says. 3208 Lorain Ave., Cleveland, 216-465-2762, ohiocityprovisions.com

Bread Fans: Local chefs share their fave go-to sammies with us.

Honey-Almond-Dill Chicken Salad Sandwich
"I'm a big sandwich eater for sure. At home, we roast chicken once a week or so. The next day, it's chicken salad time. It's a basic chicken salad with celery, mayo, salt and pepper, but we add toasted almonds, honey and fresh dill. There's just something about that mixture that's so good, especially when it sits in the fridge a day and the honey really gets mixed into it." — Demetrios Atheneos, chef and owner of Bold Food & Drink, Forage Public House and The Oak Barrel
Shrimp BLT
"I marinate shrimp in a mix of herbs, vinegar, salt and pepper. It can also be done in a simple citrus dressing, with fresh lemon. I sear the shrimp, then chop it small so the sandwich doesn't fall apart with the first bite. I'm pretty methodical with my food [so I build it with] bacon, light and airy tomato and lettuce, then the bright and briny shrimp mixture. I usually do three thin slices of bread [building the whole thing twice] so it's one nice bite and every bite is layered." — Rocco Whalen, chef and owner of Fahrenheit
Grilled Cheese with Egg, Tomato and Bacon
"I only eat this go-to [sandwich] when the tomatoes are in season locally. I love [tomatoes] way too much to eat them any other time of the year. I start off by making a grilled cheese in a large skillet. Butter one side of a rustic Italian bread and put it butter-side down in the skillet. Top with sharp cheddar, smoked Gouda or creamy Amish Swiss and cook until cheese is melted and gooey and the buttered side is crispy and golden brown. Inside the sandwich, I add a fried egg seasoned with salt and pepper, caramelized onion, 3 to 4 slices of crispy bacon and thin slices of tomato." — Heather Haviland, chef and owner of Lucky's Cafe