Wes Herrel doesn't have a lot of reasons to leave home these days. In early March, his work as an IT technician for Planned Parenthood of Greater Ohio went entirely remote following Ohio Gov. Mike DeWine's stay-at-home orders, and he began working full-time from his home in Lyndhurst.
"It's been tough to adapt to not having to go back [into the office]," Herrel says. "I developed really unhealthy habits."
Without a daily commute to rouse him from bed, Herrel started waking up just five minutes before the workday, and he took very few breaks throughout the day. At night, he transitioned seamlessly into his side gig on the video livestreaming service Twitch, which meant more time in front of a
computer.
"I became almost entirely sedentary," he says. "I didn't do anything because I didn't need to do anything. I'd dealt with some depression and anxiety, but it made them so much worse."
In addition to feeling lethargic and unmotivated, Herrel also became more irritable, and he began to experience anxiety-induced chest pains.
In mid-April, his company's CEO sent staff a reminder about its employee assistance program, which offered up to four free mental health sessions. That day, Herrel decided it was time for a change, scheduling his first therapy session with a therapist he selected from a company-provided list of
options.
He's been speaking with her every week since, and at her urging, he's begun taking a 15-minute walk each morning to replace the commute that used to serve as his transition into the workday.
"She's been helping me uncover things that I didn't realize were such an issue and figure out ways to get back into a more normal routine," he says.
Herrel certainly isn't alone. In late March, the American Psychiatric Association reported that more than one-third of Americans say the coronavirus is having a serious impact on their mental health.
In fact, as the pandemic reached the U.S. in early spring, mental health providers braced themselves for an influx of patients seeking care — but at first, that influx simply never came.
"When the pandemic started, we just weren't hearing as much from people about mental health as we expected," says Dr. Kathleen Clegg, director of ambulatory psychiatry at University Hospitals.
A June study conducted by the Cleveland Clinic found that many people were putting off seeking medical care amid the pandemic. When stay-at-home orders went into effect, the Clinic's emergency departments saw a 28% decrease in behavioral health visits and a 60% decrease in visits from patients thinking about or planning suicide.
"When you're told not to go out, you don't go out, and it has to get really bad before you overcome that fear," says Dr. Donald Malone Jr., the Cleveland Clinic's chair of psychiatry and psychology and director of its Center for Behavioral Health. "People had not been seeking out the care they need."
Indeed, the pandemic's impact on mental health has been multifaceted and varied, depending on individual situations, experiences and challenges. The pandemic presents very real health concerns, from fear of catching the virus to dealing with its physical impacts and mourning loved ones from a distance.
Those in recovery for substance abuse disorders suddenly found themselves unable to meet with their support groups, while alcohol sales surged. In March alone, the Ohio Department of Commerce Division of Liquor Control reported a nearly 23% sales increase over 2019's numbers.
Another impact has been the intensifying of existing familial issues, ranging from marital strife and domestic violence to simply feeling overwhelmed by being stuck at home with the same people for an indeterminate amount of time.
"There's a real sense of grief," Clegg says. "For some, it's having lost family members or their own health or their livelihood. There's also grief in not being able to stop over at our friends' houses and so many other things we can't do now. People are grieving those losses."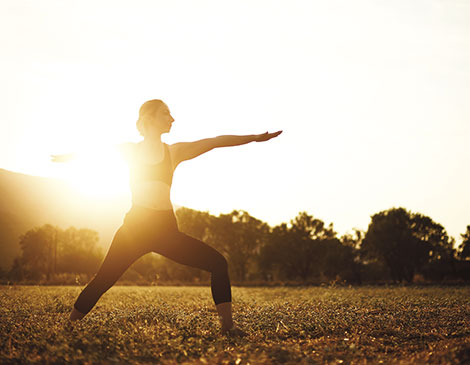 Helping Hands
For individuals who had already sought treatment for mental health issues, the pandemic has made continued recovery difficult.
U.S. Army veteran Zoe Jane Halo suffers from post-traumatic stress disorder from her service in Iraq and has been in treatment off and on since 2004. When the pandemic hit, all her upcoming appointments were canceled.
"My treatment was looking up," Halo says. "It had taken me months to get where I was. There's a lot of anxiety in being left flapping in the breeze."
Halo, who is transgender, was also forced to pause medical treatments related to her transition, and she was dealing with a new situation at home. Two weeks before the pandemic began, her long-distance partner moved from Arkansas to Cleveland, bringing her teenage son — but when stay-at-home orders went into effect, her partner's job hunt stagnated and the family had to rely on Halo's disability income.
Though all of these factors took a toll on her mental health, Halo initially felt too immobilized to seek help.
"I just seized up and laid in bed for two or three weeks," she says. "I got up to go to the bathroom and eat, and then I laid back down and did nothing."
Finally, Halo was able to pull herself out of her depression enough to contact her therapist and begin telehealth sessions.
At the start of the pandemic, heath care providers quickly pivoted to make themselves available for telehealth appointments with patients like Halo. In late spring and early summer, clinics and doctors' offices slowly and carefully began to reopen, and detox units began accepting patients. Since then, both Clegg and Malone have seen a steady rise in the return of existing patients as well as requests from new ones.
"People who never had mental health challenges that rose to the level of needing intervention have started to have challenges with anxiety and depression," Clegg says. "People who already had mental health and addiction challenges but had been stable started needing help again. And people with more serious issues are still struggling."
The physical requirements of the pandemic, including social distancing and wearing face masks, present unique challenges, but doctors are doing their best to adapt and safely provide continued care. In February, for example, only 8-10% of the Cleveland Clinic's appointments were conducted virtually. By mid-summer, that number reached 90%.
None of us has ever lived through times like these, Clegg says, and everyone is experiencing some sort of effect.
"It's normal to experience a certain amount of depression, anxiety and grief in this kind of situation, but if it's interfering with your ability to function, reach out for help," she says. "These are extraordinary times, and we all need support of various kinds."
For people who might be feeling stress and anxiety that might not rise to the level of professional help, simple breathing exercises or meditation can help calm their nerves.
Malone suggests maintaining a semblance of normalcy, a balanced diet and exercise.
"Structure your day," he says. "It's not good to get up at noon and still be in your pajamas."
Fortunately, patients with generalized mental health concerns such as anxiety seem to be taking well to the advent of telehealth appointments. Herrel, whose depression made him lethargic and prone to canceling plans, says being able to talk to his therapist online has made all the difference.
"For depressed people, taking a shower, getting dressed and driving to your therapist's office can be a lot on some days," he says, "but this is seamless and easy."
Patients can pop in on lunch breaks or while the kids are napping, and those who live far from their doctors' offices no longer need to plan entire days around driving to their appointments.
"It actually works incredibly well from a behavioral health perspective," says Malone, who was initially a skeptic, "and looking long term, this is going to make some real positive changes to the way we do things."
He notes that pre-pandemic, when patients sought treatment for depression and anxiety, doctors frequently prescribed
socialization.
"We'd tell people to get out, be around other people, touch base with friends," he says. "But now, part of the illness — isolation — has become recommended safety practice."
These days, he and his colleagues instead suggest activities that combine elements of socialization with appropriate physical distancing practices such as getting together outdoors and from a safe distance, or catching up with friends via video.
He also reiterates the importance of focusing on physical health in order to stimulate mental health.
"You've got to get up, shower, get dressed, eat healthy foods," he says. "It's all too easy to get into a pattern of not doing those things."
One of Clegg's pieces of advice for patients struggling with mental health issues brought on or exacerbated by the pandemic is to monitor the amount of news you take in.
"For our own self-care and resilience, it's important that we stay informed and educated about recommendations, but at the same time monitor how much we expose ourselves to the news," she says. "It can at some point become too much."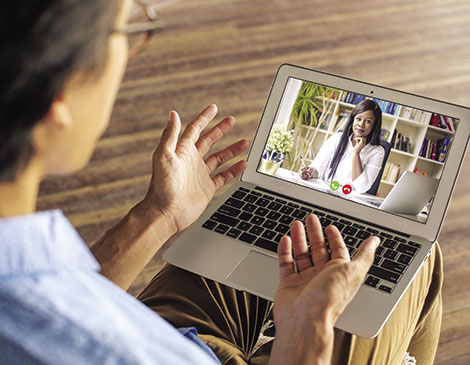 Missing Connections
For reasons doctors can't quite pinpoint, patients struggling with substance abuse seem to be having the hardest time adapting to virtual treatment.
May was Cuyahoga County's deadliest month ever for deaths by drug overdose, and Clegg, whose practice includes drug- and alcohol-related issues, says patients are acutely feeling the loss of in-person support systems such as Alcoholics Anonymous meetings or intensive outpatient programs.
"Their usual support of going to 12-step meetings in the community just isn't there," she says, "and virtually, some people just don't feel as engaged and connected."
There's no straightforward explanation as to why this might be the case. University Hospitals operates two similar outpatient treatment programs: one for patients with mental health-related concerns and another for individuals in recovery from addiction. While the former program has been well-attended via virtual sessions, patients in the latter program have struggled since the pandemic began.
"Connection is so important to both mental health and addiction treatment," Clegg explains, "but somehow folks struggling with addiction issues [are saying] they just don't feel the same level of connection and support right now."
Malone reiterates the importance of group-based treatment to the well-being of people dealing with addiction issues, especially during such an isolating, high-pressure time.
"Left to their own devices at home, it becomes very difficult to deal with the cravings and the disease of addiction, and certainly, alcohol isn't any less available during the pandemic," he says. "It's the perfect storm of things you don't want to see happen to somebody who's struggling with recovery."
He's hopeful the reopening of in-person treatments, paired with improvements in online group options, will allow individuals in recovery to access the help they rely on most and eventually become more comfortable with new ways to seek treatment.
"Although Zoom meetings aren't ideal, they're at least a reasonable facsimile for people to get the kind of support they need," he says.
As mental health professionals continue to grapple with new ways to address the challenges their patients face, Clegg can't help but think about what the pandemic's lasting impacts might be on our mental health.
"Most people are traumatized at some level or another," she says. "We don't know yet what it's going to mean for our society to have a whole population of the world having lived through this."
She expects to see an overall rise in anxiety and a preponderance for high levels of anxiety, while individuals who have experienced and recovered from COVID-19 may be at a higher risk for PTSD or other mental health issues.
But with no way to predict what's to come, Malone, for his part, tries to maintain faith in the human capacity to persevere and prevail.
"Folks have always found themselves to be remarkably resilient," he says. "We can learn and grow and tap on resources we didn't know we had to get through things we never thought we could get through."