Over Jellybeanville's more than 60 years, Steve Kaselak hasn't repeated a display.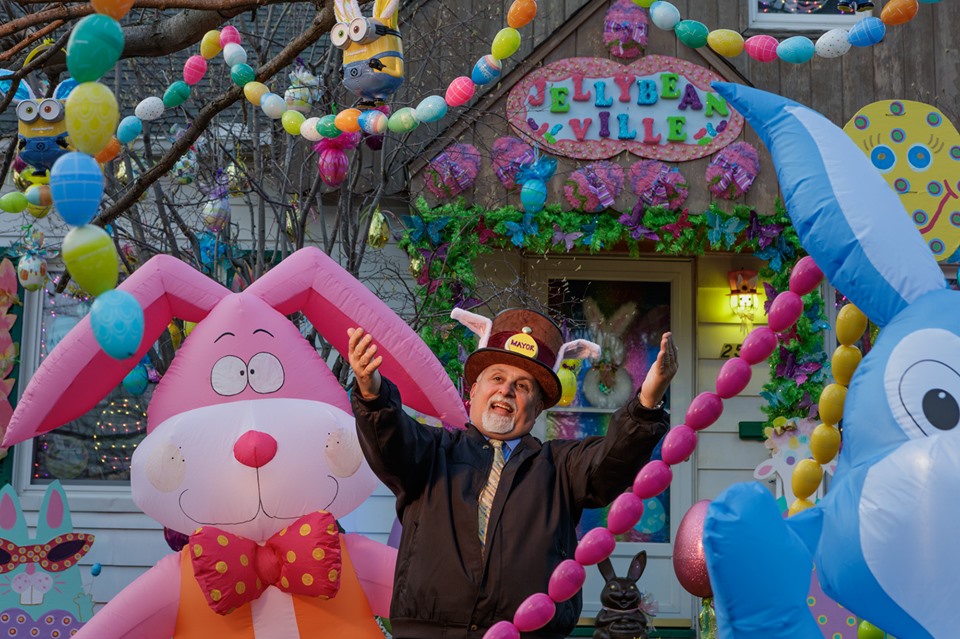 "I believe I am the only person in the United States who has been doing an Easter display in their front yard for so many years," says Kaselak, who started building the display with his parents as a child.
The planning starts after Christmas, and the blueprint exists mostly in his head. He works daily, stringing together colored eggs or searching for new inflatables. In mid-March, Kaselak springs into action to finish the ode to Easter outside his Euclid home by Palm Sunday.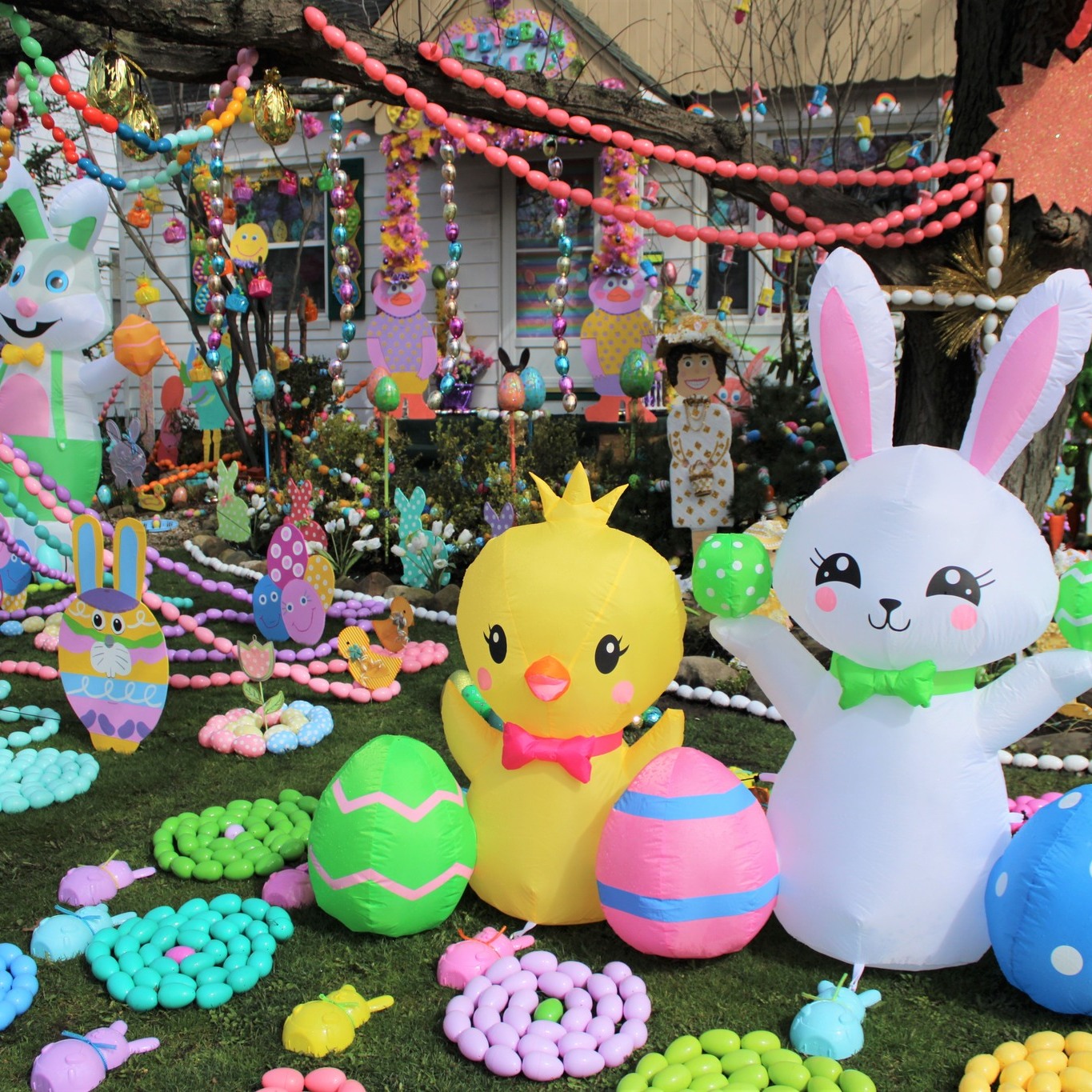 But come Easter Sunday, when Kaselak dresses up in a bunny outfit, he never knows what he'll find.

One year it snowed. "The Easter Bunny borrowed boots from Santa," he says. Two years ago, News 5's Leon Bibb broadcast from Jellybeanville and CNN aired footage. "I knew I made it," he says.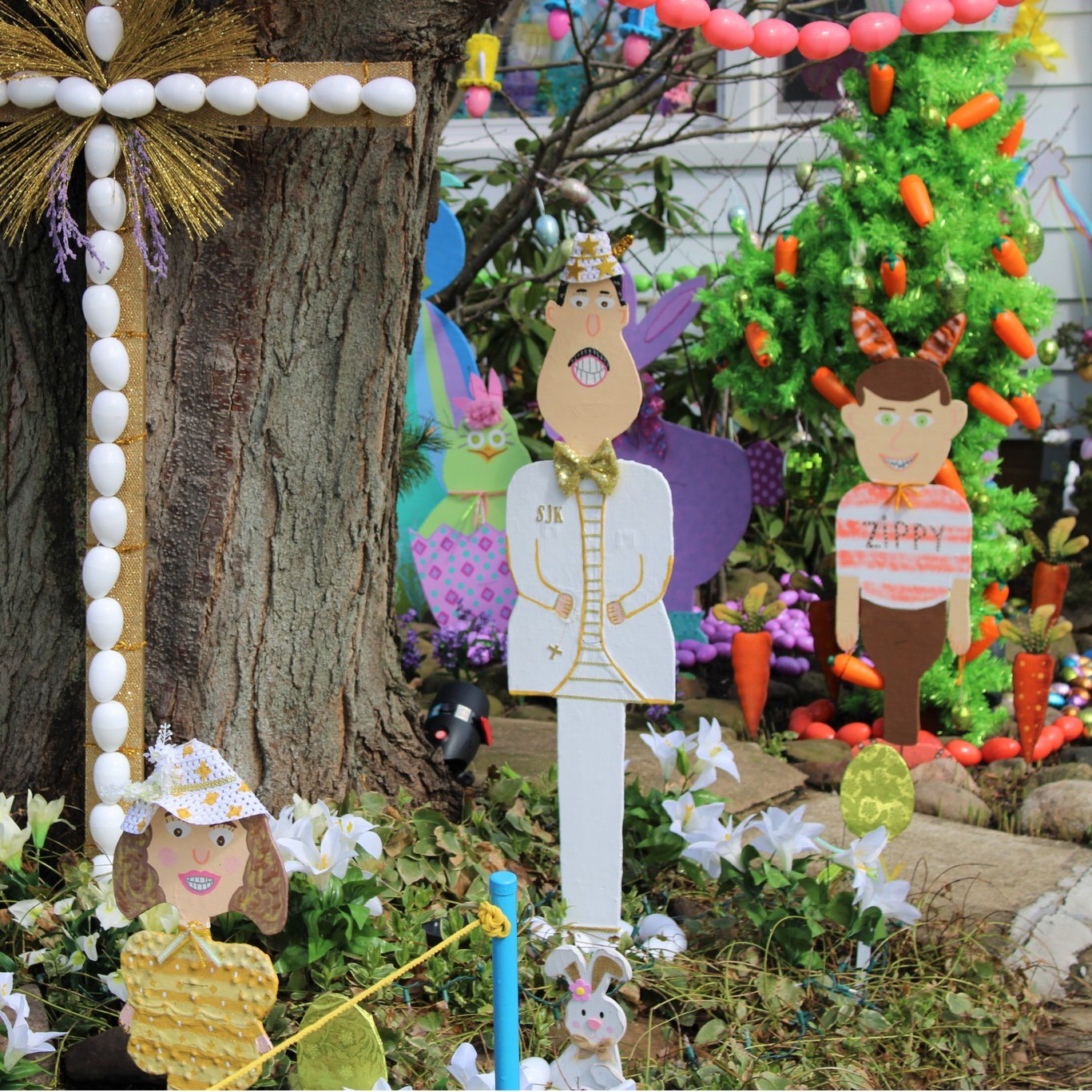 Most years, he expects about 2,000 smiling faces and $1,000 in donations to Northeast Ohio's Journey Center for Safety and Healing, formerly known as the Domestic Violence and Child Advocacy Center. This year, the display includes nods of solidarity to the victims of the war in Ukraine. "The Easter Bunny is prepared for whatever God blesses us with," he says. 25401 Zeman Ave., Euclid