Seventy-two years ago, One World Day's founders had an idea about what would bring us peace: a shared understanding of each other's culture. The Aug. 27 festival celebrates Cleveland's nationalities gathering in a place where their heritage is rooted — the Cleveland Cultural Gardens. Thousands of community members and garden delegates unite with a Parade of Flags, naturalization ceremony, ethnic foods, and traditional singing and dancing. The 30 cultural gardens strung along Doan Brook in Rockefeller Park whisper their own immigration stories. "These gardens are unity in the world," says Sheila Murphy Crawford, chairwoman of the 72nd One World Day. "That makes this day very special."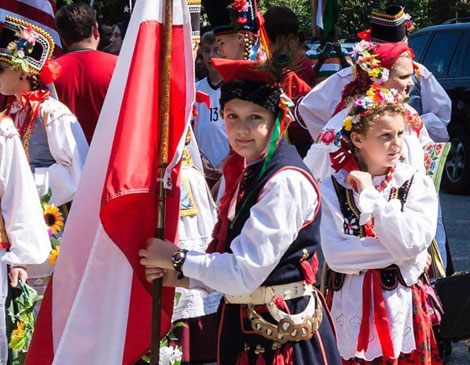 Pride Flag
For years, Gary Kotlarsic, 51, carried the flag and led the Polish delegation in the Parade of Flags, which kicks off the festival. His great-grandparents and wife Agniecszka emigrated from Poland. The couple is raising two children in Cleveland's Slavic Village. Four years ago, Kotlarsic passed the flag to his 13-year-old son, Gustav. As one of the parade's youngest flag bearers, Gustav tells us what it means to represent his family's homeland.

I walk with my mom and my younger sister. My mom is a choreographer with Piast, the Polish dance group. When there's no wind, I kind of wave [the flag] around, so everyone can see the colors. It feels respectful. It honors our heritage, our culture. It's nice to see all the people smiling when you're walking down the street. There's all the different cultures from all the different gardens. They all have their own flags. It's really nice to see that today, when there's so much hate.

My whole life I've been traveling to Poland and back. Poland is part of who we are. Polka originated in Poland, so Poland has given a lot to Cleveland. — as told to Robert L. Smith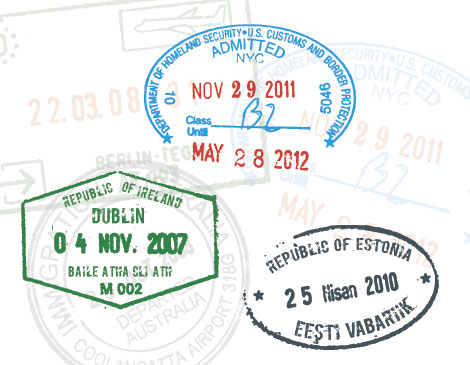 Peace Signs
Pick up a Passport to Peace, which looks like a real passport, and gain stamps by traveling to gardens for tasks or questions that demand cultural savvy. Here are three challenges for any type of festivalgoer.
For The Music Fan
A Jeopardy!-style game tests your knowledge of local black history and culture at the African-American Cultural Garden. Can you name the local R&B group that became a national sensation in the early '60s? (Start singing "Love Train.") "We're trying to raise awareness and get folks involved in a broader conversation," says president Carl Ewing.
For the Geography Buff
Ponder the meaning behind the three stripes in the Estonian flag and name one. "The flag is very, very special to us," says Erika Puussaar, president of the Estonian Cultural Garden. "Under the occupation by the Russians, we were not allowed to fly it."
For The Bookworm
Tiny Ireland lays claim to an astonishing number of Nobel Prize winners. In the Irish Cultural Garden — crowded with remembrances of peacemakers and authors — you'll be asked to point out a Nobel laureate. "We're proud of our writers," says Sheila Murphy Crawford, chairwoman of the 72nd One World Day.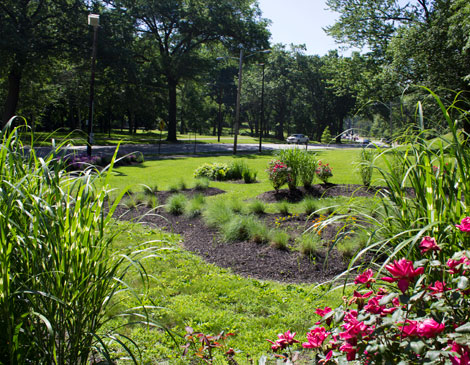 Trunk Show
The cultural gardens are in full bloom. More than a dozen nationalities have asked to join and seven new gardens are in the works. Here are four exciting projects.
Turkish Cultural Garden: The committee dedicated its site Oct. 29, 2016. That's Republic Day in Turkey, which honors the founding of the Turkish Republic by Mustafa Kemal Ataturk in 1923. The garden, which is completing the first of three phases, will honor Ataturk and democracy.
Ethiopian Cultural Garden: As the first African nation to join, these gardens will expand south of Superior Avenue into a new stretch of Martin Luther King Jr. Boulevard. The committee is now fundraising.
Centennial Peace Plaza: The long hoped-for central plaza is nearing reality. With an August 2018 target date, it will create a commons near the center of the gardens for assemblies and concerts, with a dream of adding restrooms and parking.