It's been about two weeks since the Cleveland Magazine team transitioned to working from home and about a week since Governor Mike DeWine issued a stay-at-home order for all of Ohio.
So while we're adjusting to social distancing, cooking at home (or just ordering more takeout) and communicating with each other via Zoom, we thought we'd share how we're trying to manage the anxiety and stress that comes with our new normal — and an abundance of free time.
For some it's been rediscovering old favorites that bring a sense of security while others have gravitated towards video games that provide an escapism from reality.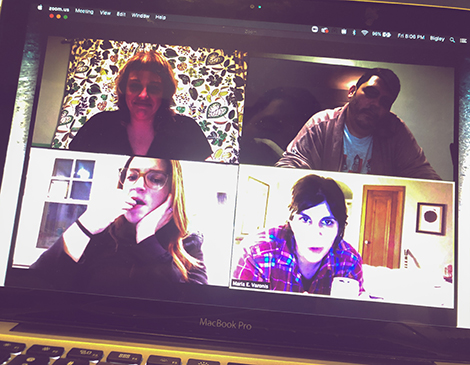 James Bigley II, features editor
What's comforting me: Zoom
Why it brings me joy: I'm learning through this whole experience that I'm incredibly extroverted. I need human interaction to survive. Being able to have a glass of wine over a four-way Zoom call with friends from college, or see my niece in Maryland jump up and down and yell, "I love you Uncle Jimmy" is the closest I can get to that level of comfort right now. They certainly brighten my day.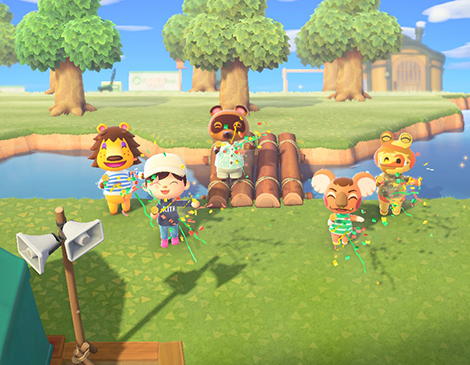 Jason Brill, managing editor
What's comforting me: Animal Crossing New Horizons on Nintendo Switch
Why it brings me joy: The idea of being dropped on a deserted island village inhabited by friendly animals — my neighbors include a sporty alligator named Sly and a spunky koala named Canberra — is the perfect escape from the real world. Picking and selling apples, fishing, digging up fossils and building up the island has never been so soothing.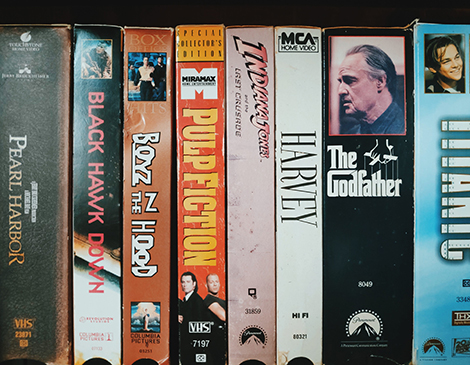 Arbela Capas, editorial assistant
What's comforting me: Old movies
Why it brings me joy: Lately I've been skimming through Netflix, YouTube TV and even my dad's old VHS and DVD collections to find classic films that soothe me during this weird time. My dad raised me on watching a lot of good films from all sorts of genres, whether it's cheesy musicals, action thrillers or epics. A few I've already re-watched include Singin' In the Rain, Chitty Chitty Bang Bang and Cat Ballou, which are all classics that make me smile and think of my childhood.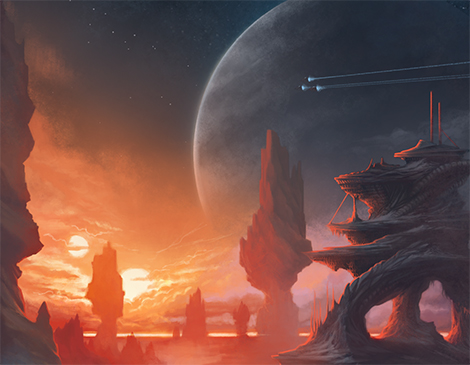 Sheehan Hannan, associate editor
What's comforting me: Stellaris
Why it brings me joy: OK, y'all, welcome to the nerd corner. Most of my nonwork hours have been spent playing this grand strategy game, where you guide a civilization from the moment they embark into space to galactic domination. You control their economy, armies, space fleets, planets, politics — everything. I am playing as a human civilization, the United Nations of Earth, who are egalitarian xenophiles waging war on militant totalitarians and fascist slavers the galaxy over. And I'm actually winning! As the world careens out of control more every day, it is weirdly pleasant to feel in total command of something. Normally when I need that feeling of control I just clean my house. But a planetary viral crisis calls for galaxy-sized stress release. Stellaris is perfect for that.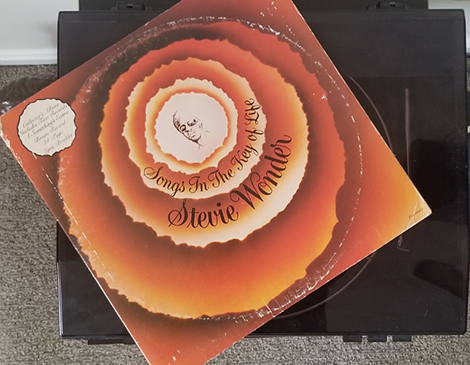 Lee McKinstry, associate editor
What's comforting me: Songs In The Key Of Life by Stevie Wonder
Why it brings me joy: Besides being one of the greatest albums of all time (you can @me), packed cover to cover with perfect soul-funk nuggets and Wonder's joyful tenor, this genius 1976 LP is also one of the records my dad would play when I was a child, letting me stand on his feet while we danced. Currently, I communicate with my father through a plate glass door when I drop off my parents' groceries, so it makes me feel figuratively closer to him, lost in Wonder's tapestry of horns, world music influences and ebullient declarations. Music is a world within itself, indeed.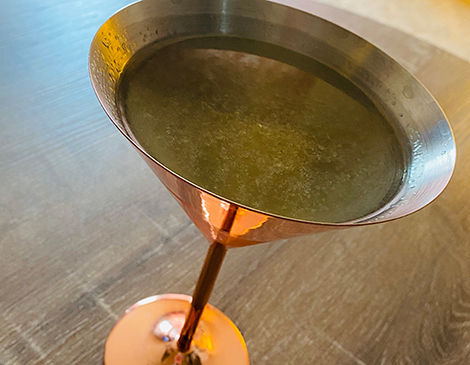 Jessa Moser, art director
What's comforting me: Virtual happy hours
Why it brings me joy: Even though I can't see my friends and family, doing a virtual happy hour via Zoom or FaceTime has been a lot of fun these past couple of weeks. It's a great way to stay connected while practicing social distancing. I've also gotten pretty good at making my own martinis, but fully pledge my support and wallet to the Clifton Martini and Wine Bar when they're allowed to reopen.


Kim Schneider, editor
What's comforting me: Books
Why it brings me joy: I have a tendency to buy books and then not get around to reading them. I have stacks of books piling up. So recently, I've been slowly making my way through them. I'll turn off the TV, silence my phone and pick up a book, and it's proven to be a good way to slow down my thoughts and escape into a wonderful story. I'm currently in the middle of Susan Orlean's The Library Book, which has reminded me of my childhood trips to the library. The research and love Orlean put into this book is remarkable. It's a must-read for any and all booklovers.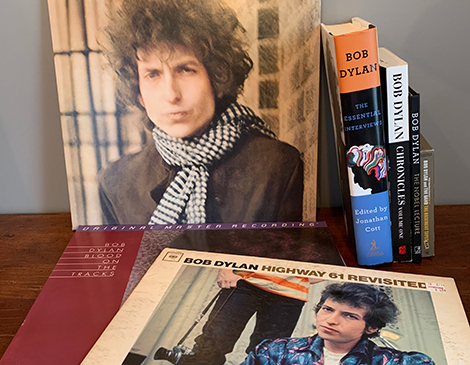 Dillon Stewart, associate editor
What's comforting me: Bob Dylan
Why it brings me joy: Over 40 live and studio albums, numerous collections, two Martin Scorsese-directed documentaries and a memoir, America's greatest living artist and Nobel Prize-winning songwriter has created a universe that comforts, challenges and captivates more and more the deeper you dive. Songs I've heard 50,000 times, such as "Visions Of Johanna," the mystical love triangle opus off of Blonde On Blonde, sonically morph and reveal new meanings on the 50,001 listen. Add Dylan releasing his first track in eight years this week, "Murder Most Foul," a cryptic 17-minute spoken word piece that may or may not comment on the current state of America, and I've got more than enough to keep me occupied and comfortable for a lifetime in quarantine.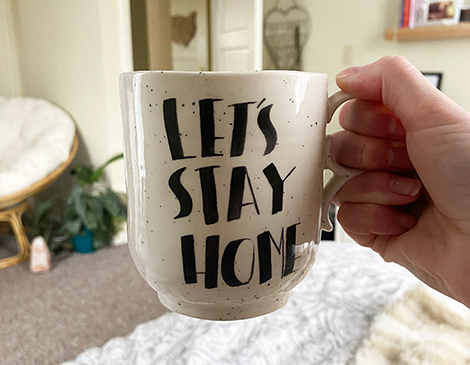 Erin Stinard, associate art director
What's comforting me: Pretty mugs!
Why it brings me joy: This particular mug was gifted to me at Christmas, and now it couldn't be more appropriate. Normally, I can't sit at my desk and start work without a cup of coffee, and working from home is no different. When the line between work and home is nonexistent, my morning coffee is a consistent signal that it's the start of the work day, and this mug in particular is a good reminder to have a positive attitude during social distancing.