1. It is illegal to walk a cow down Lake Road in Bay Village.
2. Euclid was named after the Euclid tree, which is the 16th largest tree in the world.
3. Beachwood was originally spelled "Beechwood," like the Beech tree. A clerical error was made during the city's incorporation at which time the "e" was swapped for an "a."
4. The city of Medina was originally named Mecca in 1816.
5. Mentor was named after a Greek figure who was friends with Odysseus, the hero in Homer's epic poem The Odyssey.
6. Lakewood is the only suburb to have had restrictions on dog breeds.
7. Pepper Pike was named after a famous dish made in the area consisting of bell peppers and pike fish.
8. Kirtland is the site of the first Mormon temple, completed in 1836.
9. Former mayor of Brooklyn John M. Coyne holds the record for longest mayoral term in the U.S.
10. Independence is home to the Cleveland Indians' indoor training center.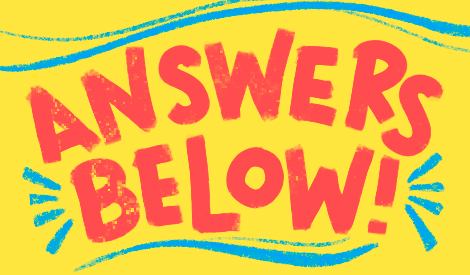 Answer Key:
1. True. 2. False. Although the Euclid tree really is one of the world's largest, it doesn't grow in Ohio. The city was named after Euclid of Alexandria, the influential mathematician known as the "father of geometry." 3. True. 4. True. 5. True. 6. False. Many suburbs, including Rocky River and Parma, have had breed-specific legislation banning certain types of dogs. 7. False. The city was named after the prominent Pepper family that lived there when it was founded. 8. True. 9. False. He did hold the record at one time, but is now in seventh place, having served for 52 years. 10. False. Independence is home to the Cleveland Cavaliers' training center, Cleveland Clinic Courts.

Prove your CLE brand loyalty by spotting these iconic logos.

Scroll all 18 How CLE Are You? quizzes.