1. LeBron James misses a jump hook.
2. Andre Iguodala takes the rebound.
3. LeBron James blocks Andre Iguodala's layup.
4. Stephen Curry misses a three-point jump shot.
5. Kyrie Irving misses a 5-foot jump shot.
6. Kevin Love stops Stephen Curry from making a three-pointer.
7. Draymond Green fouls LeBron James, who makes one of two free throws.
8. Marreese Speights misses a three-point jump shot.
9. Kyrie Irving makes a shot from the three-point line over Stephen Curry.
10. Stephen Curry faces off against Iman Shumpert and misses a 26-foot jump shot.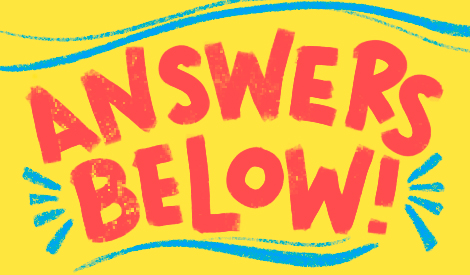 Answer Key: 5, 2, 3, 1, 4, 9, 6, 7, 10, 8

Cleveland has been the backdrop of some iconic films. But can you fill in the blank of these iconic quotes from those CLE flicks?

Scroll through all 18 How CLE Are You? quizzes.