The effects of climate change are here, yet one region of the country seemingly safe from its worst effects — at least so far — is the Great Lakes.
The American West's "megadrought" is the worst in more than 1,200 years, and temperatures above 120 degrees Fahrenheit have become common. Extreme rainfall has pummeled California, which has also been fighting record wildfires, this year causing mudslides and flooding up and down the coast. Tornado Alley has even shifted east of the Mississippi River into more populated areas, such as Kentucky and Tennessee, where a cluster of more than 15 twisters devastated the Nashville area in 2020. In the past two decades, once-in-a-generation hurricanes have hit New York (Hurricane Sandy, 2012); Florida (Hurricane Ian, 2022); Louisiana (Hurricane Katrina, 2005; Hurricane Ida, 2021); Texas (Hurricane Harvey, 2017) and Puerto Rico (Hurricane Maria, 2017). Altogether, these storms killed more than 5,000.
As the globe prepares for an estimated 1.2 billion people displaced from climate change by 2050, according to the International Environmental Partnership, Cleveland's leaders in the public and private sector — as well as those across a region harboring 20% of the world's freshwater — are energized by the possibility of welcoming them.
"We have to realize that the southern states are literally not going to be livable in 50 years," says David Pogue, a Cleveland native and the author of How to Prepare for Climate Change. "Where are they going to go? They're going to move North. There's absolutely no question. This is Cleveland's game to lose. It's time to start thinking about attracting a new generation of people who can make Cleveland vibrant, beautiful and safe."
Cuyahoga County Executive Chris Ronayne was elected on a promise of building a "Green City on a Blue Lake," a phrase coined by author David Beach, and Mayor Justin Bibb was named vice-chair of a national Climate Mayors organization alongside leaders from Phoenix, Arizona, and Madison, Wisconsin.
"It's our time to create a waterborne economy," Ronayne says. "It's our moment, and there's a lot of enthusiasm for it."
Even the private sector is cleaning up. In January, Greater Cleveland Partnership hosted a Sustainability Summit. Companies such as Lubrizol and Sherwin-Williams shared ways they're working to be better stewards of the environment and encouraged smaller businesses to join the fight, often by having better emissions reporting.
Read More: Are Our Corporate Leaders Pitching In on the Climate Fight?
Stalwart companies, such as the nearly 130-year-old Lincoln-Electric, and those in sectors seemingly "un-green," like steel manufacturer Cleveland-Cliffs, find themselves on the cutting edge of the green revolution. Lincoln found that electric vehicle chargers were actually a similar but much simpler technology than the welding machines it produced. Now, it aims to become one of the biggest manufacturers of the machines that power electric cars. Cleveland-Cliffs is not only finding ways to clean up steel production, but it's also Tesla's largest supplier.
"The sea change in the last three years is palpable," says Baiju Shah, CEO of GCP. "There's a massive new set of business opportunities. We say, 'You're going green to get green.' That's what's changed over the last three years."
Yet, many experts see this idea of Northeast Ohio as a "safe haven" as a simplistic conclusion. Before we can stake that claim, plenty must be done to fortify Cleveland's infrastructure, from housing stock to tree canopy to public transportation; to turn the tide on anti-environmental policy in the statehouse; and to adapt to the extreme weather events we're likely to experience.
Read More: How Does Infrastructure Affect Cleveland's Climate Response?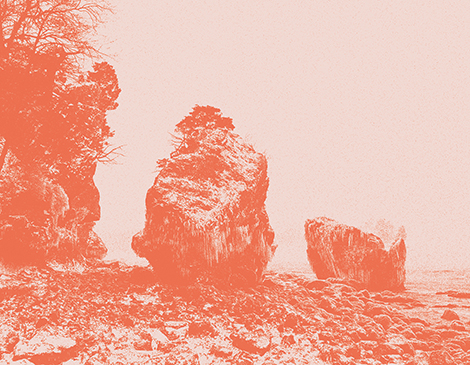 Because one thing is clear: The Great Lakes region is not immune to the effects of climate change.
Look to Buffalo, where 59 people died in a December blizzard. Officials called it a "once-in-a-generation" "snowstorm of the century." Winds gusted at 80 mph with a chill of 30 below zero as 51 inches of snow pummeled the area. Heavy snow buried cars; homes near the water became Popsicles, trapping residents inside. Warming centers filled to capacity. For the first time in history, the Buffalo Fire Department couldn't respond to calls. The awning of a gas station blew off its legs. The NFL even moved the Bills football game to Detroit that weekend.
We might think we're snow tough but so is Buffalo.
Even Cleveland's Christmas storm of 2022 is an example of the types of weather extremes made more likely by climate change. From Thursday night to Friday morning, temperatures in some parts of Northeast Ohio dropped from 40 degrees F to below zero. Rain turned the highways to ice sheets in what the National Weather Service called a "flash freeze." While snowfall didn't hit unusual levels, only about three or four inches in most places, temperatures fell to as low as minus-35 F. Flights were canceled, and thousands lost power. Homeless shelters hit capacity, and the first blizzard warning in a decade was issued, canceling holiday plans for some and forcing others to ride out the storm with their in-laws. Yikes!
Ultimately, Winter Storm Elliott killed at least four in a pileup on the Ohio Turnpike. Plumbers and carpet cleaning companies spent the next three weeks responding to water damages that cost residents and businesses thousands of dollars. A simple burst pipe can easily lead to a $10,000 claim, and most home insurance doesn't include flood insurance. Pins & Needles, a cocktail bar in the basement of Mahall's 20 Lanes that had just opened last year in Lakewood, has been closed since those extreme temperatures caused a pipe to burst and spill water for 15 consecutive hours.
Read More: How Can NOACA Keep the Climate Conversation Going in the Right Direction?
"We just put in a brand-new wood floor, it completely destroyed our floor," says Pins & Needles owner Cory Hajde. "It feels like these old buildings on Madison Avenue are ticking time bombs. Thank God that we have insurance."
Betsy Kling, chief meteorologist for WKYC, says a changing climate is also changing the way she covers rain events, sweltering heat, extreme cold and other weather events.
"It's very difficult to cherry pick events caused by climate change," Kling says. "But I know I have to be prepared for more extremes."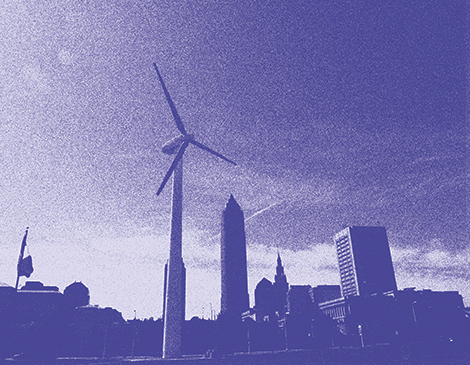 New patterns have emerged in a region already known for its erratic weather. In 2022, a cleveland.com article asked, "Cleveland, will this be the hottest summer of your life, or the coolest summer of the rest of your life?" Average temperature is typically measured by a bell graph. Since 1970, Cleveland's average summer temperature has risen by 3.4 degrees, according to the nonprofit Climate Central. And while the high point of that curve is rising, so too are the low points. Nighttime summer temperatures since 1970 have risen by more than 4.5 degrees. Hotter summers bring a myriad health consequences, including issues with the heart and with mental health, and nighttime lows affect the freeze-thaw cycle, potentially affecting agriculture.
"Here in Cleveland, and generally everywhere, it's those overnight low temperatures that are just kind of creeping up a little bit," says Kling. "And I think the least sexy of all of the weather in Cleveland is a low temperature forecast, unless it's record setting, but it's one of those things where I'm going, 'Wow, that's a really big deal. What could that mean on a larger scale?'"
Read More: What Role Does Lake Erie Play in Cleveland's Climate Future?
Lake Erie, another crutch for the climate safe haven argument, isn't as stable as many think.
"The idea of being a climate safe haven really comes down to making sure that the Great Lakes are a welcoming, resilient place for the people who are here today and the people who might be here tomorrow," says Joel Brammeier, president and CEO of the Alliance for the Great Lakes. "When we look at the water picture, we see a region that in some ways has not been resilient."
Brammeier points to issues such as communities with older infrastructure dealing with flooding and sewer overflows. While Cleveland has done well to clean up its rivers, agriculture remains one of Ohio's strongest industries — one set to potentially grow with increasing drought and famine in other parts of the world and increased rains to make this area even more fertile. Unfortunately, agriculture is also one of the biggest causes of Lake Erie algae blooms, which have caused water stability issues, most notably in Toledo. Additionally, Cleveland's shorelines are not designed to handle such drastic ebbs and flows of the lake's water levels, and low tree canopy combined with extreme rain and snow events only amplifies the effects of shoreline erosion and flooding.
Read More: What Environmental Decisions has Cleveland Gotten Right?
Other infrastructure concerns are numerous, from an increased need for public transportation in order to further mitigate the worst effects of climate change to increasing affordable housing stock if Cleveland actually wants to welcome "cl-immigrants" — an oft-mentioned phenomenon that we heard throughout reporting this story but, of which, we so far have failed to uncover any real-life examples.
Climate Central also ranks Cleveland in the top 15 U.S. cities at risk for "heat islands," a phenomenon where downtowns and urban neighborhoods are hotter than their surrounding, outer-ring areas. On average, Cleveland is 7 degrees hotter than its surrounding suburbs and rural areas, despite the fact that these areas emit pollution at much higher levels.
This creates inequality in how we respond to the climate crisis — and that's before you even begin to talk about disparities in the economic ability to afford cooling systems or access to health insurance, as warming temperatures are proven to cause more health problems. Cities with high rates of vacant properties (like Slavic Village, considered the epicenter of the housing crisis) and less greenspace (like Central-Kinsman, one of the most distressed neighborhoods in the county) are much more susceptible to heat islands.
"One of the most tangible examples of environmental justice is heat islands, where parts of the city are just hotter than others because we've torn down trees and not invested in those neighborhoods for years," says Miranda Leppla, director of Case Western Reserve University Law School's Environmental Law Clinic. "We want everybody to have a say in how decisions are being made about the environment and also having access to a healthy and clean environment."
But according to many in the environmental space, the biggest threat to Cleveland's status as an environmental safe haven rests in the statehouse.
"Unfortunately, we're living in one of the most backwards — if not the most backward — state policy-wise in the country," says Cyrus Taylor, a professor of physics and climate change at Case Western Reserve University. "At a time when the state should be working with cities to aggressively decarbonize the grid and invest in other infrastructural investments, we've got a state government that has been going exactly backwards."
As of this writing, former Speaker of the House Larry Householder is currently on trial for one of Ohio's biggest-ever bribery scandals. Akron-based FirstEnergy, one of the largest suppliers of electricity in the country, enacted a $60 million bribery scheme to get H.B. 6 passed, which gut renewable energy standards and energy efficiency benchmarks, and to bailout two nuclear plants. Gov. Mike DeWine may even implicated in the scandal, but even if he's not, environmentalists see him as an enemy. In December, for example, DeWine signed a rushed H.B. 507, which redefines natural gas as "green energy."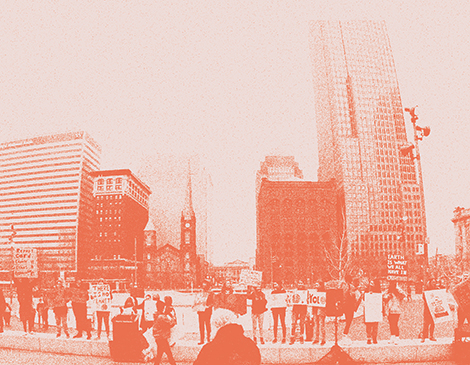 For a region attempting to attract the world's biggest and most progressive businesses on the merit of climate, policies like that just aren't going to get it done, says Taylor.
"That's why I'm not sure I'm entirely comfortable with the notion of Cleveland being a climate safe haven," says Taylor. "It's not as if we're going to be safe from change. Many places will be worse. We've got many assets that will help us do this. But if we're proactive about it, yeah, I believe we can thrive."
Read More: Can Rust Belt Riders Make Food Waste Cleveland's Next Great Resource?
Pogue says that while climate efforts have focused on mitigation, the future of climate change response actually rests in adaptation. Researching for his book, he found two major places that cities can start to prepare to adapt: by decreasing carbon emissions and by preparing emergency forces to tackle the biggest issues that climate change might bring.
"For many years, the scientific community wanted to play down this idea of adaptation or coping with the changes, because they felt like it's teaching the public to settle, to give up, and they want people to do
everything in their power to mitigate," he says.
Luckily, the public and private sector in Cleveland seem up to the challenge — just as it has been in tackling the environmental challenges of the past 100 years. Over the next several pages, we'll look for answers to some of the major questions we have surrounding Cleveland's climate response.
"The Great Lakes region knows how to solve problems, and I think that dealing with this reality of how the climate impacts us is the next frontier for our region," says Brammeier. "It's not meant to be doom and gloom. It's to say, 'Hey, like, let's get real about the challenges the Great Lakes face.' And know that if we turn our attention to them, we can actually deal with these challenges in the same way that we've done with other Great Lakes problems, but you've gotta make it a priority or else you're going to squander the opportunity."
Editor's Note: A previous version of this article said that temperatures "nearing 130F have become common" in the West. As one reader noted, the record temperature in Arizona is 128 degrees in 1994. For California, the record in 134 in 1913. The article has been corrected.
Read More: How Can Everyday Clevelanders Pitch In on the Climate Fight?
Stay up to date on all things Northeast Ohio with our free weekly "In the CLE" newsletter. Arriving in your inbox every Wednesday, this weekend to-do list fills you in on everything from concerts to the latest news. Click here to subscribe.