Feel like you're having deja vu? Don't worry. Your eyes don't deceive you. For the second consecutive year, Mayor Justin Bibb kicks off our annual Most Interesting People package.
Bibb isn't our first two-time Most Interesting People selection just because we couldn't imagine exploring the New Guard of Cleveland leadership without him. That's certainly true.
When the young businessman, having never held office, was elected mayor in 2021, it shocked the region. He earned the voters' nod over far more experienced candidates, and he replaced Mayor Frank Jackson, who retired after four terms and 16 years. In the same way "Jackson" became shorthand for slow and status quo, "Bibb" became known for progressive thought. It seemed to send a tidal wave of change across the city — with up-and-comers wondering Can I do it, too? and men and women in boardrooms looking for the "Bibb" in their organizations.
"Change is a good thing," says Bibb. "I think you're seeing a turning point in America as a new guard emerges to confront a lot of these age-old problems with bold solutions."
However, that's not why we picked him again. Bibb deserves this unprecedented honor because, a year into his first term, things are just now starting to get truly interesting. Bibb is learning that salesmanship and flash aren't enough to stay in everybody's good graces. He's being tested, both by dissenters on the street and in City Hall, and he's had his fair share of missteps, including his inability to retain the head of Cleveland Metropolitan School District, Eric Gordon.
Becoming a symbol for bold change has made him a spiritual leader and a case study of fresh ideas going up against the mechanisms of legacy and bureaucracy.
But it's also made him a target.
"Any mayor would tell you, this is probably the second-hardest job in American politics outside of being President of the United States," Bibb says. "The biggest thing I've learned in my almost first year in office is that progress takes time."
But patience is a tough pill to swallow for voters who bought into his "Cleveland Can't Wait" slogan. He hears from them often as he's walking to work from his downtown apartment. They tell him about big and small issues they face, from rats in Public Square to violent crime on residential streets. He feels like all of their problems are his own, he says. Those conversations also offer revelations. One case he points to is when, during NBA All-Star Weekend, he chose not to extend bars' closing time from the typical 2:30 a.m. to 4 a.m., as was done during the Republican National Convention. "I wanted to prioritize the safety of our residents," he says. But he admits communication could've been better with the city's small business community.
"I need to get things done now because if I don't, someone is going to tell me about it in the barbershop, or at church, or in the grocery store — what's working, what's not working," says Bibb. "Residents think that you can solve every problem immediately, which unfortunately is not the case."
Though he understands the gravity of the battles he's chosen, such as climate change and revitalizing Cleveland's schools, Bibb even admits "the speed is frustrating sometimes."
In April, Bibb, flanked by City Council President Blaine Griffin, hand-delivered a box containing court motions to expunge more than 4,000 low-level marijuana convictions. This was the big, bold change Bibb had promised. Unfortunately, the young mayor hit legal roadblocks, and some felt his inexperience was showing, as he should have known the move wouldn't be successful.
Bibb sees it differently.
"That's the case in point of me testing the limits of the law," he says. "I want to be disruptive, and that was our attempt to try a different approach."
After all, isn't that why we seek the "Bibbs" of the world? The mayor is the first to admit that he won't accomplish everything he wants to in his first term — let alone his first year. But if his election truly has the ripples some say it does, we just might be able to make the big, bold changes our city needs together.
"We need to make sure we are not just elevating new leaders … but encouraging a collaborative spirit of community service and activism," he says. "Because I, as mayor, can't do it alone."
Three Suburban Mayors to Watch: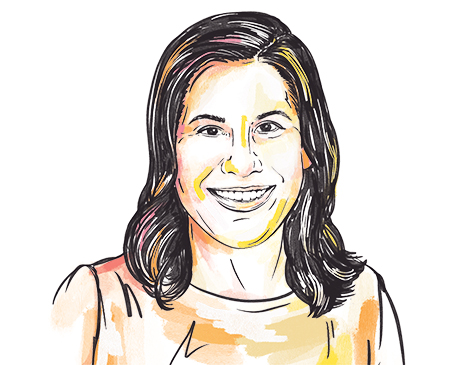 Marie Gallo
The four-term City Council president was elected Mayor of Parma Heights in 2021. She's 43 and helping residents confront basement flooding, working to improve roads and maintain the city's cultural resources.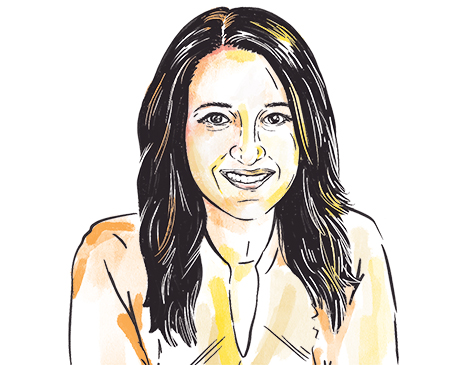 Meghan George
The 41-year-old grew up in Lakewood, where she's confronted safety after a string of carjackings, housing affordability and ways to effectively use $47 million in American Rescue Plan funds in her first term as mayor.
Kim Thomas
Since getting elected in 2021, the 58-year-old former councilwoman has held listening meetings with her constituents, helped seniors find housing and hosted monthly food pantries for those in need.
Click here to meet Cleveland's Most Interesting People of 2023.