Playhouse Square's iconic theater marquees will receive a massive makeover next year.
New marquees will grace five theaters: the Connor Palace and the KeyBank State, Mimi Ohio, Allen and Hanna Theaters. Video screens, lights and music will create distinct day and night visuals for each marquee, according to a press release. A marquee for the Bulkley Building will also designate Playhouse Square's Outcalt and Helen theaters.
The project will cost $10.2 million and should be completed in June 2023, according to a press release. The press release also states that Playhouse Square is currently finalizing funding for the transformation.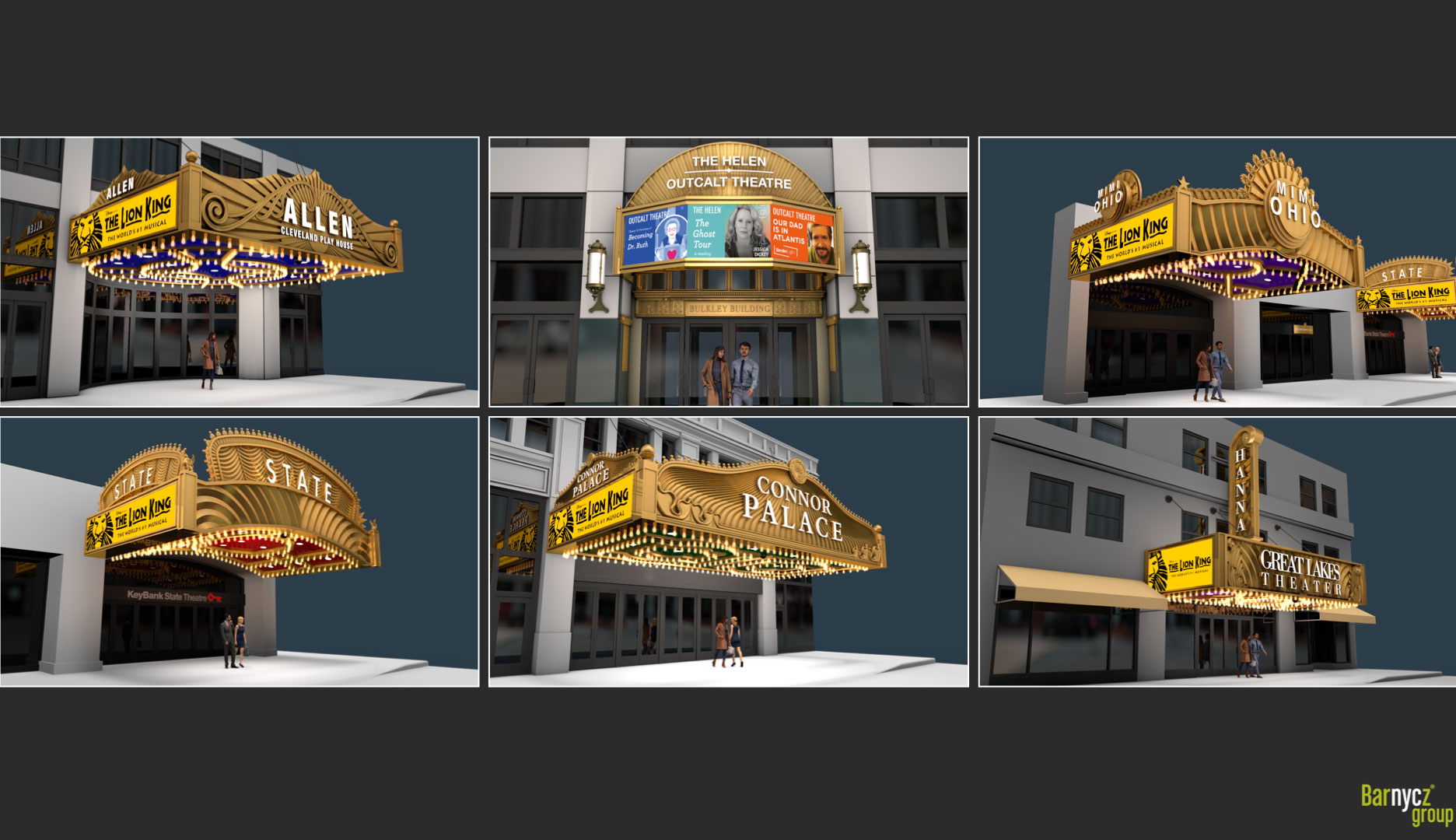 "The marquees you see today have served their purpose; now, as we commemorate our centennial, we have the opportunity to create a unified visual vocabulary to welcome guests to Playhouse Square and aid in wayfinding," says Gina Vernaci, Playhouse Square's president and CEO, in a press release. "These new marquees brilliantly set the stage for our next 100 years."
The downtown Cleveland theater district noted in a press release that the new marquees are the neighborhood's latest phase of transformation in its "Dazzle the District" plan, following 2014's GE Chandelier over Euclid Ave along with gateways, the "Playhouse Square" retro sign and other signage. Smaller developments have followed in recent years; in 2021, plants and cafe enclosures were added.
The modern marquees will be designed by The Barnycz Group, the same design firm which developed the GE Chandelier and gateways, according to a press release.
"These sensational marquees will stand as an enduring public tribute to everyone who has brought us through our first 100 years and to the bright possibilities ahead," says Vernaci in a press release.
The release states that the upcoming project phase will also include updating current video screens with new technology upgrades, along with new signage on the Hanna Building to acknowledge Playhouse Square residents like the Cleveland Ballet, Cleveland Play House, Cleveland International Film Festival, DANCECleveland, Cleveland State University's Department of Theatre and Dance, Tri-C JazzFest and Great Lakes Theater.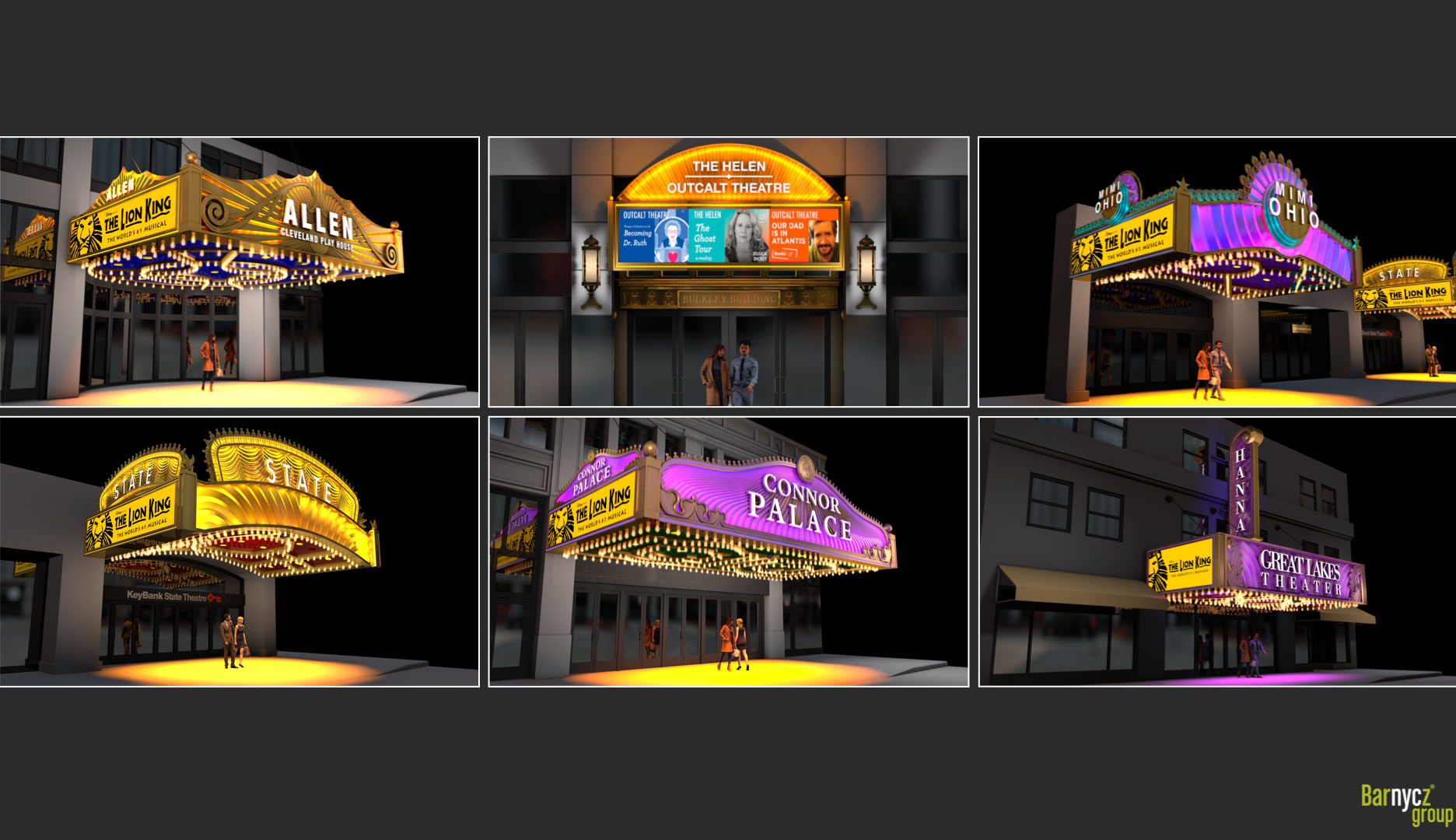 Get ahead of the weekend by signing up for our free weekly "In the CLE" newsletter — your guide to fun throughout The Land. Arriving in your inbox every Wednesday, this weekend to-do list fills you in on everything from concerts to museum exhibits — and more. Click here to subscribe.