This article was published in partnership with NEO-trans.blog.
This is the 32nd edition of Seeds & Sprouts — Early intelligence on Cleveland-area real estate projects. Because these projects are very early in their process of development or just a long-range plan, a lot can and probably will change their final shape, use and outcome.
Glenville branch library to turn a new page
Planning and design work is moving forward on a proposed, significant renovation to the 44-year-old Cleveland Public Library's Glenville Branch located at 11900 St. Clair Ave. in the Glenville neighborhood. While the most noticeable change to passersby will be a new facade on the library, the building's mechanical-electrical-plumbing and technology systems will be updated, the interior renovated and the building expanded by 9% while parking lots will be improved and slightly expanded, according to plans submitted to the city.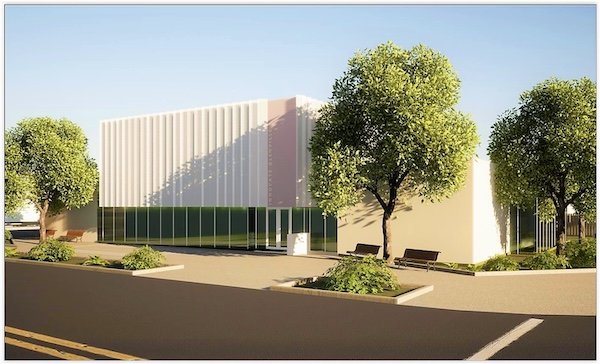 A filing by library architect Bialosky Cleveland indicates that the preliminary cost of the proposed renovations is $5.75 million. It will be funded by bonds issued by the library system and serviced by revenues from a 10-year, 2-mill increase in the library's property tax that was approved by 69% of voters in 2017. With those funds, Cleveland Public Library will rebuild or replace all 27 neighborhood branches for $100 million and renovate the Main Library downtown for $65 million.
"(This is a) proposed alteration of a single-story library building totaling 12,300 square feet," wrote Ted Ferringer, senior associate at Bialosky in his filing of the Glenville library plans with the city. "Program includes 24 parking spaces — 13 in the main parking lot and 11 in the adjacent parking lot — which is an increase from 23 spaces in the existing parking lot layout and 12,300 square feet of library space, an increase from the 11,300-square-foot existing library."
The Glenville Branch will exchange its slanted roof above the front entrance on St. Clair with a vertical façade that's the equivalent of a two-story building to give the library a greater street presence. The existing slanted roof has transparent, bubble-like features to let in natural light. The new façade will be all glass along the sidewalk to provide natural lighting, according to the proposed plans.
Clippers converting to Cliff Hangers on Clifton
Located between Starbucks and Twist Social Club in Cleveland's Edgewater neighborhood, two vacated hair salons could soon be combined into a single establishment called Cliff Hangers. The proposed bar and restaurant is the latest effort by Constantine Katsaros and his best friend and business partner Jack Messer who own Twist and the Landmark restaurant at the corner of Clifton Boulevard and West 117th Street. All of those establishments are in the 83-year-old Lee Solding Building, 11633-11637 Clifton Blvd., owned by Katsaros' father Peter that was renovated five years ago.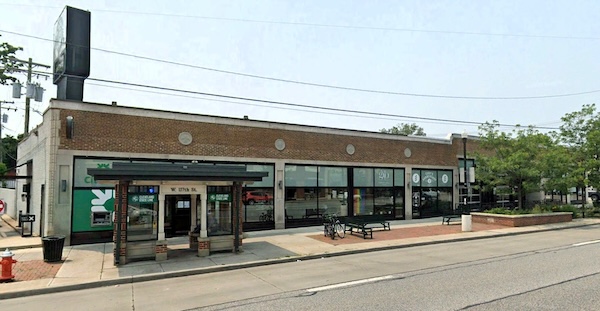 Plans submitted to the city show the former hair-clipping salons will be combined into a single space measuring about 2,173 square feet. Cost of the renovations is estimated at roughly $150,000 for purposes of the building permit application. A serpentine bar with 11 barstools is proposed for the former Green Opal Salon that moved to Ohio City. The former Eddy's Barbershop, which continues in business in Coventry in Cleveland Heights, will become a dining area with four U-shaped booths, three tables to accommodate up to four people each, and a sofa/chair setting near the front window. Entry to Cliff Hangers will be through the bar, public records show.
"We are not quite at the point where we would announce anything about our plans as we have quite a bit ahead of us before we would be getting open," Katsaros told NEOtrans in an email "I will certainly reach back out and get you more information when we have more to say about the space and concept. I hope to touch base sometime in the next few months."
Cliff Hangers gets its name from the original identity of its LGBT-friendly neighbor, Twist. Constantine's late uncle John Katsaros and the late Doris Palmer opened Cliffhangers in 1992 and changed its name to Twist nine years later. The Katsaros family has established a growing presence on Clifton, just across West 117th from Lakewood. In addition to Constantine Katsaros being a partner in Cliff Hangers, Landmark and Twist, his father Peter and godfather Chris Katsaros are owners of the Tick Tock Tavern across the street. The Tick Tock was founded by John's father Gus Katsaros.
Microcosm Publishing expands in Lee-Miles
By combining two buildings into one, Portland, Ore.-based Microcosm Publishing LLC is expanding in Cleveland's Lee-Miles neighborhood to handle the company's growing number of traditional book orders. And while the internationally-focused company is based on the West Coast, it was founded in Cleveland in 1996 by Northeast Ohio native Joe Biel who said he wants to give back.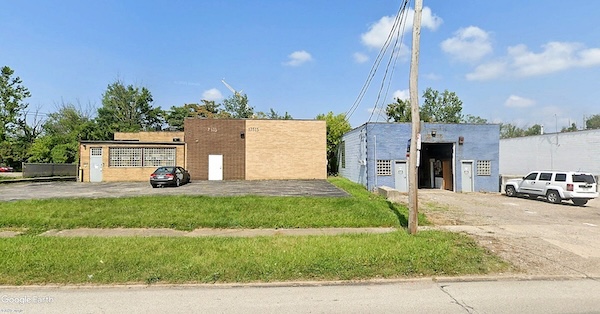 Microcosm Publishing acquired in 2021 a property at 17515 S. Miles Rd. from Four Liberty LLC for $250,000 which included a light-industrial building measuring about 8,100 square feet. Then in April 2023, with Microcosm needing more space, it bought for $159,000 the neighboring property at 17521 S. Miles and a 3,200-square-foot building on the land from JNNAL LLC, Cuyahoga County property records show. John Stankewicz owned both companies that previously owned those properties, according to the Ohio Secretary of State's office. County records show both parcels were combined into a single lot on June 29.
A filing with the city of Cleveland's Building Department shows that Microcosm Publishing plans to spend about $75,000 to build a roughly 500-square-foot connecting corridor between the rear of the two buildings, creating a single, 11,815-square-foot warehouse. Biel told NEOtrans in a recent e-mail that his company will use this building for receiving books from the printer and then shipping orders to retailers.
"We outgrew our warehouse in Lee-Miles and bought the building next door, so we have merged the lots and are now connecting it into a single building," Biel said, adding that he chose to expand here to return a favor. "Cleveland was the obvious choice because people work hard there and we owe our entire existence to early support in Cleveland, so it was a no-brainer to do the expansions there."
PB Express plans Big Creek container yard
Intermodal freight transportation company PB Express of Rocky River plans to invest about $1.8 million to build a shipping container staging and transition facility at 3800 Valley Rd. in Cleveland's Old Brooklyn neighborhood. A new office and service building measuring 5,544 square feet plus a container transfer and storage yard are proposed to be built on the site of a vacant warehouse, according to plans submitted to the city. There are several other trucking firms and container/trailer storage yards nearby, as well.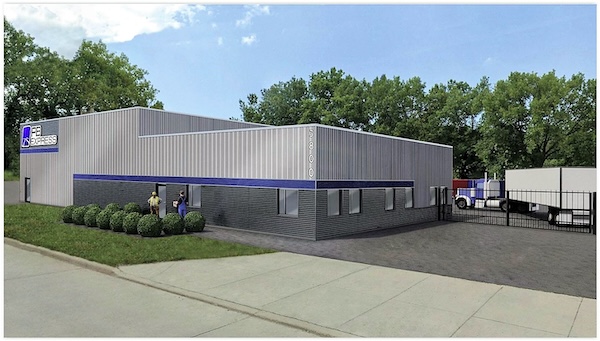 PB Express' proposed container transfer and storage yard would be located on both sides of the Big Creek including a parking area for up to eight 40-foot containers north of the creek. South of the creek will be the office and service building, plus another 34 container parking spaces and 14 vehicular parking spaces, along with the entrance off Valley. Plans show the two portions of the property are already connected by an existing concrete bridge over Big Creek. Most of the parking areas will be paved with gravel but the container/trailer parking areas will have concrete strips on which the container frames'/trailers' landing gear can set.
In November 2022, an affiliate of PB Express, 3800 Valley Road LLC, acquired the overgrown 2.22-acre parcel with a vacant 12,000-square-foot warehouse on it from Michigan-based trucking firm Superior Forwarding Co. for $500,000, according to Cuyahoga County property records. The single-story masonry warehouse on the site will be demolished and its basement, below the southern one-fifth of the building near Valley, will be filled in. Plans show the entire property will be fenced.
PB Express was founded in 1988 and is owned and led by CEO Dae Kee Yun of Rocky River. His LinkedIn profile says that he wrestled in the 1964 Olympic Games in Tokyo for the South Korean National Team. He immigrated to the USA and ran multiple businesses, most recently in the transportation field. Yun received an honorary Ph.D. degree in 2006 from Chung-Ang University in Seoul, South Korea for his philanthropy work in creating a dual Masters Degree program with Cleveland State University in the College Urban Planning and Economic Development.
Start your day the best way by signing up for our free daily newsletter. Arriving in your inbox every morning to keep you in-the-loop on the best guides, home and style tips, and news briefs for all things Cleveland. Click here to subscribe.