Ever wanted to own a lighthouse? You'll soon have your chance in Cleveland.
The Cleveland Harbor West Pierhead lighthouse, located in Lake Erie, outside of Wendy Park, Whiskey Island and the Cleveland Coast Guard Station, will soon be up for auction through a General Services Administration auction. GSA, a federal agency, sells property the government purchased but no longer needs, through its online auctions.
"Public auctions of lighthouses typically take place after there is no government or nonprofit steward selected for a transfer of the lighthouse after GSA previously received a Report of Excess from the U.S. Coast Guard," shared a GSA spokesperson in a statement. "As the nation's landlord, GSA has as part of its mission the responsibility to dispose of government real estate assets that are no longer needed, including historic lighthouses. Historic lighthouses are unique in that they have sentimental and tangible value as historic properties and continue to serve as maritime aids to navigation."
(Photo courtesy GSA)
The Harbor West Pierhead lighthouse, which offers a pristine view of the Cleveland skyline, was constructed in 1909 and 1910. Accessible only by boat, the property features a small home with several floors of living quarters, a basement and a galley, all in need of repairs. Its four-story brick tower is topped with a circular lantern, displaying a red and white flashing light.
In past years, the lighthouse was nominated for the National Register of Historic Places.
Bidding starts at $25,000 on Friday, June 30, at 11 a.m., with increments of $1,000. Once 24 hours pass without any new bids, the GSA auction is set to close.
Find more information about the auction at its GSA auction page. See more photos of the lighthouse below, courtesy of GSA: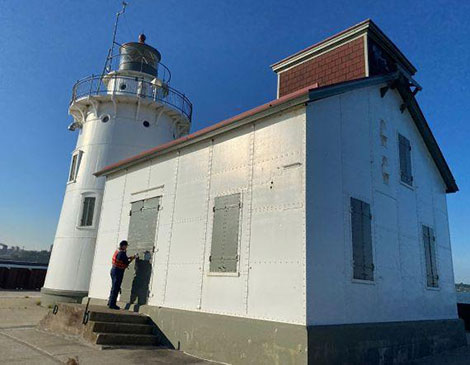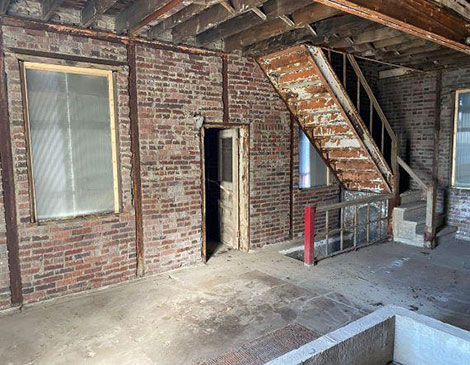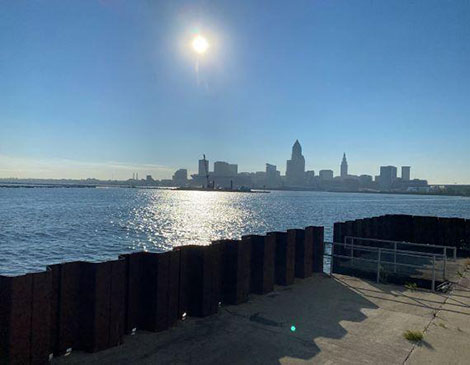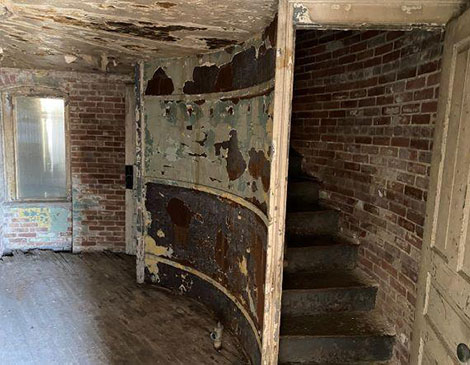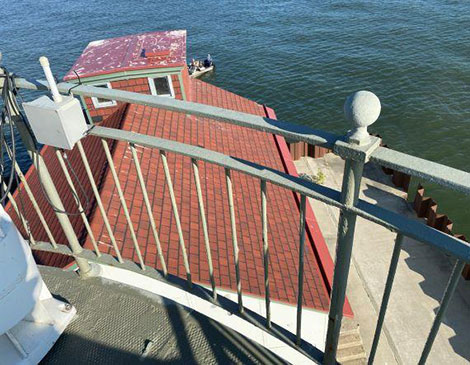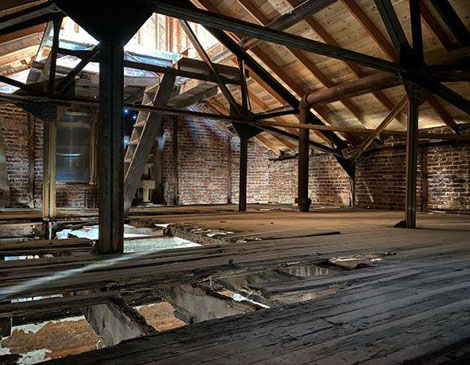 (Lead article photo courtesy Tim Evanson, via Flickr)