Katie Nageotte, Olympian, 30
After surviving a devastating loss, COVID-19 and more, Olmsted Falls pole vaulter Katie Nageotte got to taste Olympic gold last summer. We check in to see what that day was like for her, how her winning jump changed her life — and where she goes from here. Read more >>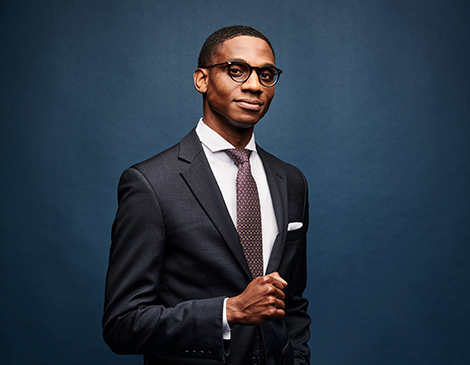 Justin Bibb, Cleveland Mayor, 34
There's a new mayor in town — and his love for the city runs deep. After 16 years of outgoing mayor Frank Jackson's administration, Bibb enters office as the second-youngest mayor in city history. And, after winning 63 percent of the general election vote, he has a clear mandate to unfurl the old ways of doing things — and start something new. Read more >>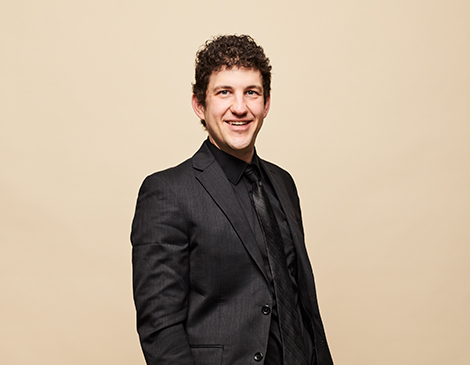 Matt Amodio, Jeopardy! Winner, 31
Amodio reflects back on his 38-game winning streak — and looks forward to playing again. The Medina native, now a 31-year-old Yale University research assistant working on a Ph.D. in computer science with a focus on artificial intelligence, has been watching the long-running game show since he was a kid, a habit he inherited from his parents. Read more >>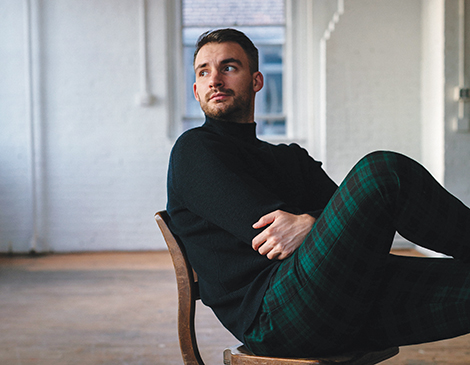 William McNicol, Fashion Designer, 34
McNicol follows his own timeline. Halfway through 2021, the local clothing designer of the brand William Frederick was on track with creating his upcoming fall and winter collections — until he got a call from New York Fashion week. They wanted him to make a collection for their Men's Day showcase for Spring 2022. After making the debut last September, McNicol's designs still remained refined, refreshing and with a Cleveland signature that's inspired by timelessness and functionality. Read more >>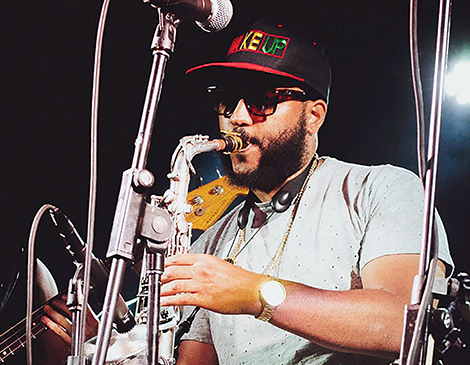 Nathan-Paul, Saxophonist, 34
Nathan-Paul first picked up the saxophone at the age of 11 and now has nearly 20 singles, 6 EPs and five albums out. He's also in a band, Nathan-Paul and the Admirables. "We do a little bit of everything. We cover the whole spectrum of black music," he explains. Read more >>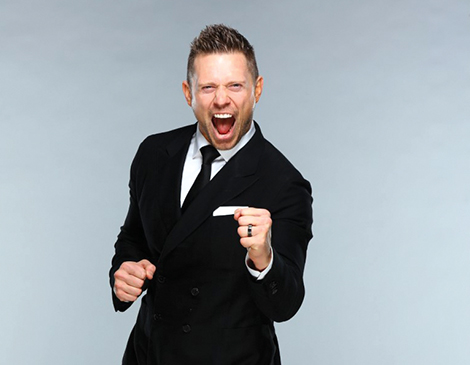 Mike "The Miz" Mizanin, Entertainer, 41
Reality TV, movies, professional wrestling — you name it and The Miz has done it. You'd be hard-pressed to find another Clevelander that dominates the TV screen the way Mizanin does. From skydiving for MTV challenges, to diving off the top rope of a professional wrestling ring, The Miz lives a life filled to the brim with adventure. Read more >>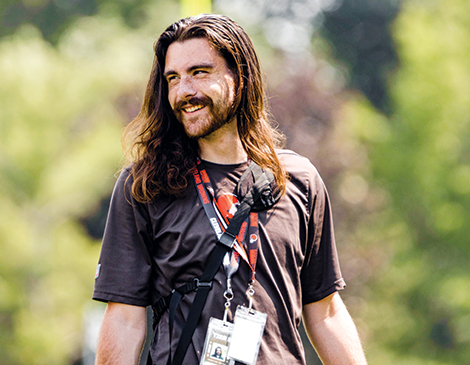 Matt Starkey, Browns Photographer, 23
If you've seen our Instagram on Cleveland Browns gameday or Myles Garrett's on a Victory Monday, you've seen Starkey's work. Stark, stylish and momentous, his shots capture the mood and emotion of any given Sunday. Read more >>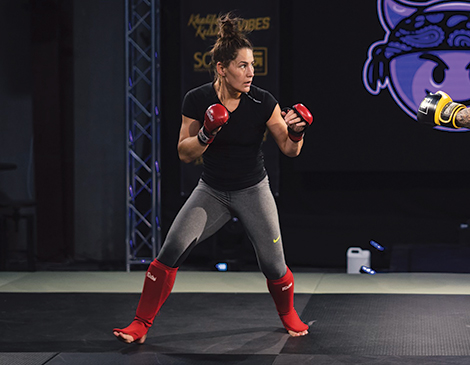 Jessica Eye, Mixed Martial Artist, 35
Ranked ninth in Ultimate Fighting Championship's flyweight division and known as "Evil Eye," Eye is a fighter in more ways than one. Getting hit by a drunk driver when she was 16, along with years of abuse from her father, ultimately drove her to a career in mixed martial arts. By the age of 19, Eye was thrown into the octagon for Fight Night in Cleveland for her very first competition. Now, she continues to persevere while inspiring others. Read more >>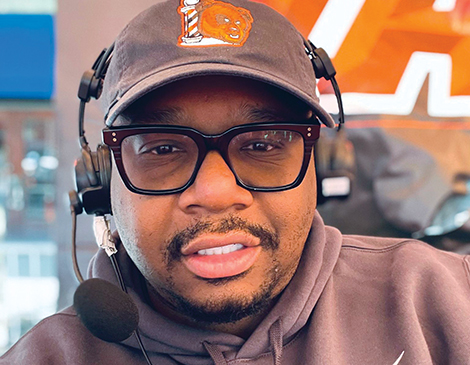 Garrett Bush, 92.3 Radio Host, 40
Bush took a circuitous route into sports talk radio, but he's a regular presence on 92.3's the Fan, hosting his show, The Barbershop, on Saturday mornings, filling in on weekdays and being part of Browns game day programming. Read more >>

Evan Mobley, Cavs Player, 20
Sometimes it's tough to remember that Mobley's only 20-years-old. The No. 3 pick in the 2021 draft, Mobley's started the season on a tear, averaging nearly 15 points a game through the Cavs first 15 games. Despite not being able to legally purchase alcohol, the 6-foot-11 swingman has Cavs fans dreaming big. Read more >>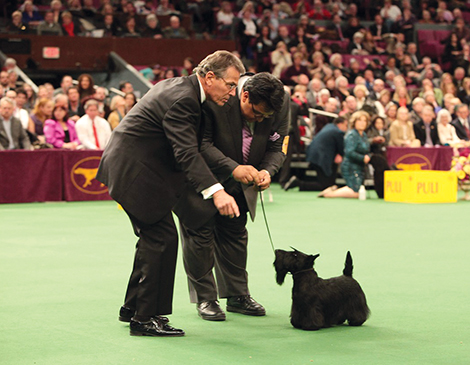 Elliott Weiss, Dog Show Judge, 79
Judging one of the most prestigious dog shows is an art, one that Weiss has perfected for decades both as a professional handler and a judge. The Novelty, Ohio, resident will be on hand to judge a variety of categories at the 146th Annual Westminster Kennel Club Dog Show in New York from Jan. 24-26. Read more >>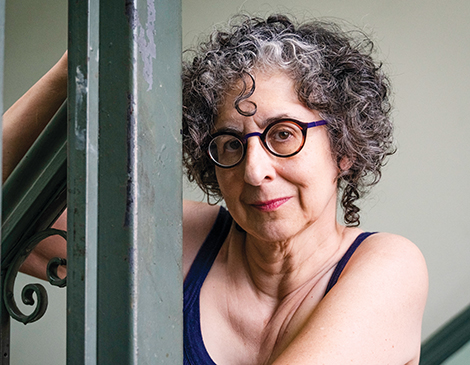 Ellen Kushner, Author, 66
The author, actor and former radio host is known for creating intriguing stories with depth and substance such as her book, Swordspoint, a fantasy novel featuring queer characters. Originally published in 1987, the cult favorite was named one of Time's 100 best fantasy books of all time in 2020. Read more >>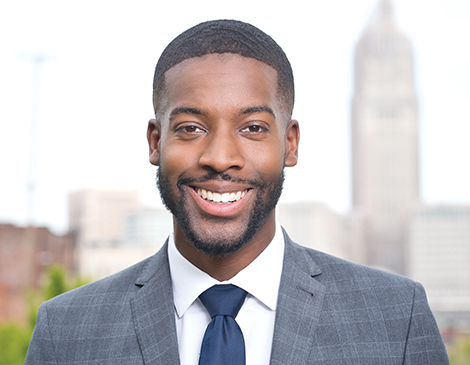 Dillard is a new kid on the local network-affiliate news block. He signed on to WEWS-TV 5's News 5 at 5 in April after stints in Peoria, Illinois, and Omaha, Nebraska. Since arriving, t
he downtown resident has used his 2-to-3-mile runs two to three times a week to explore the city.
Read more >>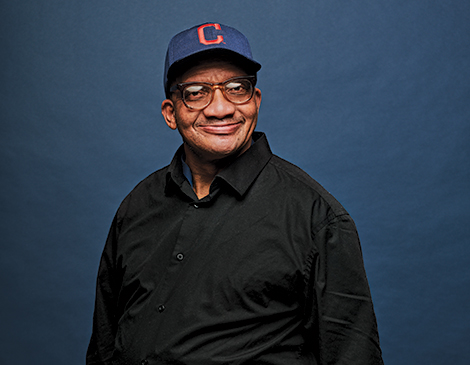 Flake might not look familiar, but his voice is unmistakable. Walking up and down the aisles at Cleveland sporting events, he announces his presence with a booming voice, yelling, "Not the tax guy! Not the mail guy! It's the beer guy!" Read more >>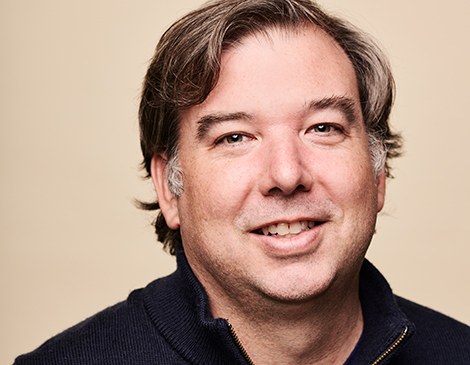 Sam Duvall, Topnotch Management Founder and President, 38
Jacobs Pavilion at Nautica isn't the first place you'd think of to hold a tennis tournament, but Duvall's vision came to life last August when the Women's Tennis Association set up shop on the waterfront for a tune-up to the U.S. Open. Bringing a WTA 250 event to downtown Cleveland wasn't easy, but organizers must be sold because it's returning for an encore Aug. 21-27 this year. Read more >>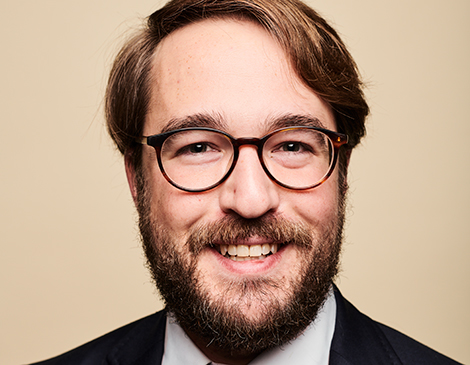 Nick Castele, Ideastream Reporter/Producer, 32
Facing one of the biggest mayor's races in Cleveland history, Castele planned and executed an 18-episode podcast for WCPN called After Jackson that followed the race from July of last year to Justin Bibb's election in November. Read more >>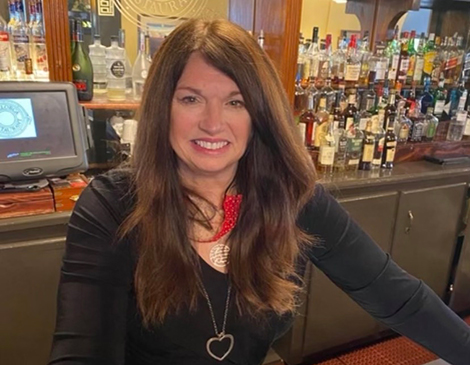 Laurie Torres, Mallorca Owner, 58
Torres has fought tooth and nail to keep Mallorca open despite the devastating effects of the pandemic — all while maintaining her original staff of over 17 years. Through it all, Torres has kept her vibrant laughter and positive outlook on life. "I put on my badass chick pants, so to speak, and really made this work for the people that are here and their families." Read more >>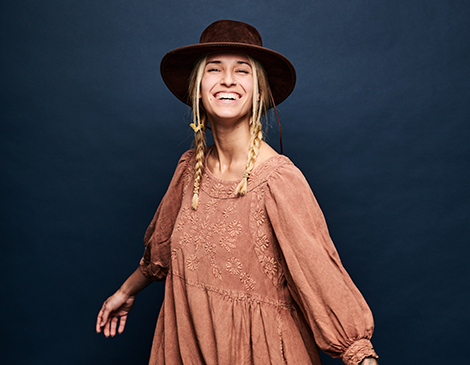 Kahrin Spear, Musician and Videographer, 24
After facing an identity-crisis following her graduation from John Carroll University, Spear knew it was time for change. So she embarked on a cross-country trip where she discovered her voice, herself and her passion for music, leading her to put out her first-ever album, Kahrin. Read more >>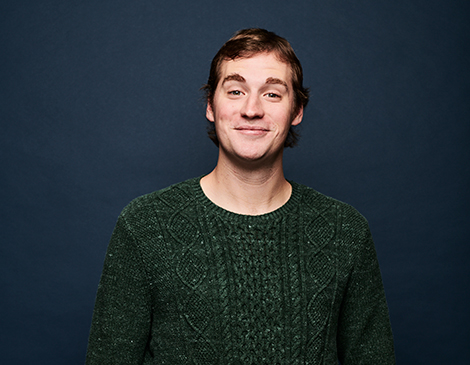 Joey Kinsley AKA Sir Yacht, Entertainer, 28
Kinsley, a resident of Rocky River, is a full-time content creator for You Betcha in Cleveland and Fargo, North Dakota, and has sent waves through the TikTok community with his comical, quippy videos on sports, music video parodies and Ohio stereotypes. Everyone needs a good laugh sometimes and ,luckily, Kinsley, better known as "Sir Yacht," is here to deliver. Read more >>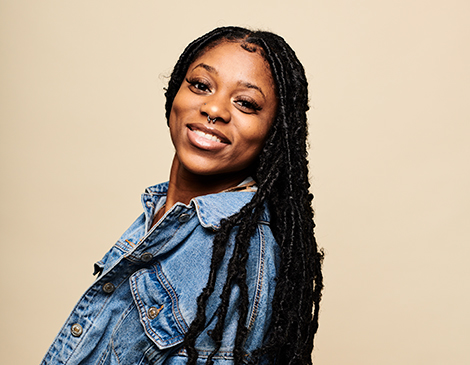 Chardae Slater, Artist, 25
Slater's mural of LeBron James was the first in the NBA star's hometown of Akron. She spent a month painting the mural after finding a location — only to have it vandalized with the words "La Flop" and a bright red clown nose on James. She contacted the LeBron James Family Foundation about the situation, and they hired her to paint a mural highlighting James' I Promise School. Read more >>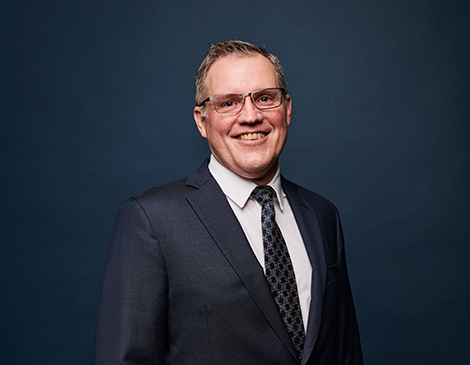 Brian Barren, Cleveland Guardians President of Business Operations, 55
It's a new day at Progressive Field, and Clevelanders have Brian Barren to thank for that. Over the past two years, Barren has helped lead Cleveland's baseball team through a pandemic-shortened season and the changing of a 106-year-old name. A former college quarterback, Barren attended Princeton University and spent 24 years working at Proctor & Gamble before joining the Guardians in 2013 as the vice president of sales and marketing. Read more >>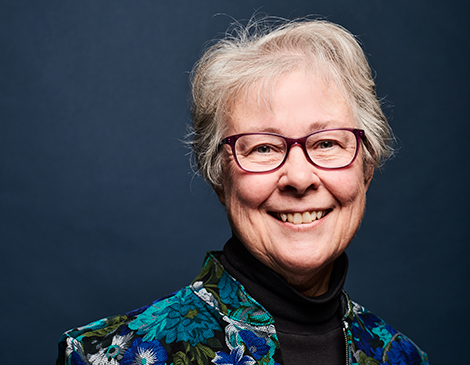 Sister Mary Eileen Boyle, Esperanza Threads Founder, 73
What some call coincidence, Boyle names divine providence. Twenty-one years and a heart attack later, Boyle continues to work at Esperanza Threads, her nonprofit dedicated to developing sustainable work skills in underserved individuals, including recovering addicts, nonviolent felons and refugees from as far away as the Congo, Bhutan and Nepal. Read more >>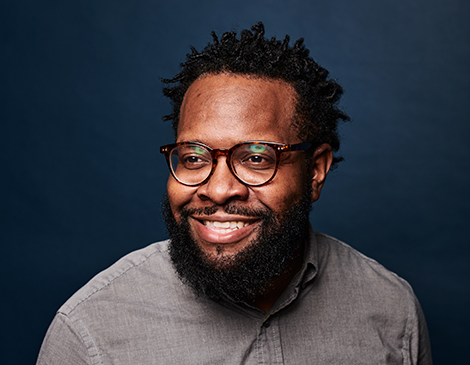 Justin Reynolds, Writer, 39
Reynolds utilizes masterful storytelling and personal experience to introduce heavy but necessary topics to young readers. Tucked between the fictional words of a Reynolds novel lies socioeconomic disparity, the confrontation of death and loss and the importance of help when life feels insurmountable. Read more >>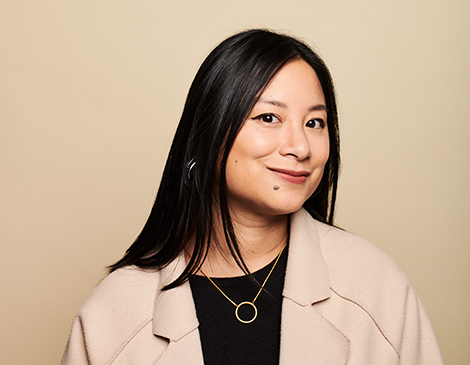 Joyce Huang, Urban Planner and Activist, 36
As vice president of MidTown Cleveland, Huang moved to AsiaTown to get closer to the people she serves and has been an integral part of the Stop Asian Hate movement. She has strong opinions on everything from clean design to pandemic parenting — and names her daughter as her source of inspiration when it comes to learning and growing on a personal and societal level. Read more >>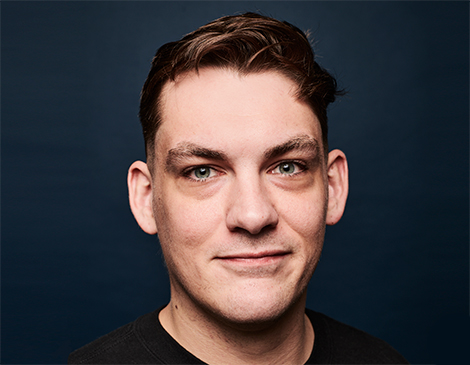 Adam Bauer, Heart of Gold Chef, 31
Chefs have famously high standards, but Bauer holds himself even higher. Starting in kitchens at 15, he ascended the Jonathon Sawyer food chain in his early 20s to become chef de cuisine at Greenhouse Tavern. The experience inspired him to push the envelope and do things a little differently when he took the helm at Heart of Gold. Now, the sandwich-and-burger joint is exploring the post-pandemic kitchen set-up with a tight, well-paid crew pumping out fine-casual fare. Read more >>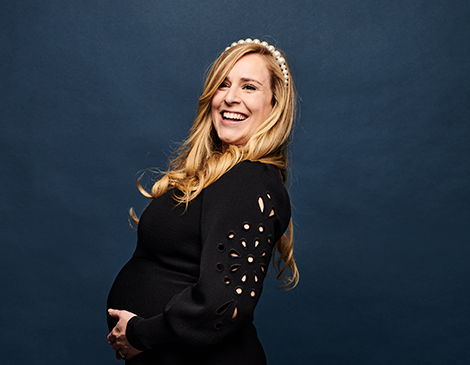 Kelsey Shepard , Owner of Kelsey Elizabeth Cakes, 32
Known for her dramatic tiered cakes and moist, chewy macarons in flavors like "fruity pebbles," Shepard provides Clevelanders with sweets that taste like childhood but look like pieces of art. Shepard has more than 118,000 followers on Instagram and counts Shaquille O'Neil, who gave a shout-out to her Cavs-themed sugar cookies during the 2017 NBA Finals broadcast, among her fans. Read more >>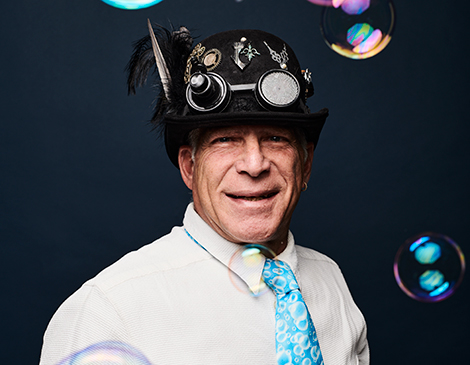 Gary Pearlman, Professional Bubbleologist, 63
Pearlman has an alias: Dr. U. R. Awesome. Before one's finished thinking, well, that's pretentious, let us say he's an 11 time Guinness World Record breaker in bubbleology (it's a thing). In July, the magician-turned-balloon-twister-turned-bubbleologist grappled for a 12th record, the Largest Soap Bubble Net, at Notre Dame College. Read more >>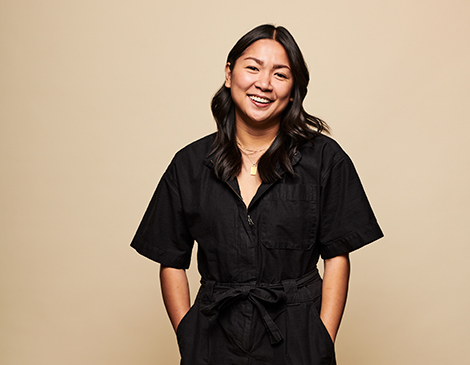 Jenika Gonzales, Activist and Entrepreneur, 30
Gonzales started both her own graphic design company and a food delivery service called Lumpia Po. She's also a part of OPAWL (Ohio Progressive Asian Women's Leadership), a grassroots organization that empowers women and nonbinary people in the AAPI community. "With them, I learn what it means to be an American in a community that's likeminded and wants to create that safe space." Read more >>

Michael Allio, Reality TV Star, 37
A contestant on The Bachelorette (Season 17), Allio is a warm, funny dad from Akron who captured audiences' hearts. He was a front-runner but left the show before the finale to spend time with his then 4-year-old son, James. He is also the founder of the L4 Project, which raises money and awareness for cancer in honor of his late wife, Laura. Read more >>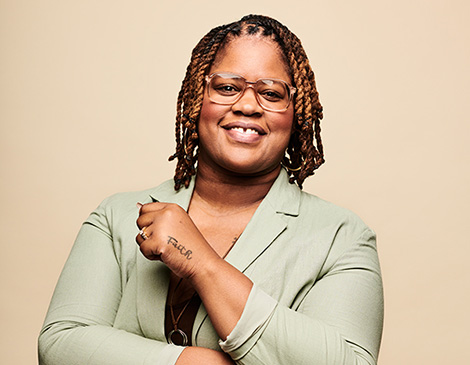 Through community engagement and a vision for the future, Jones is helping highlight the vibrancy, culture and style of the city.
While Jones ran for Cleveland City Council this year and lost by a wide margin, she still has plenty of hope for the future — just like her mom taught her. "She told me, 'Aisia, delays are not denies,' and that has stuck with me through every single solitary thing." Read more >>