John Skrtic has been with the Cleveland Public Library for over 30 years. He now serves as the chief of special projects and collections, which makes him responsible for overseeing the 11 million items in the library collection. He holds a master's of library and information science from Kent State University and a master's of public administration from Cleveland State University. Skrtic grew up on East 41st Street in Downtown Cleveland and has lived in the city his entire life. He is father of two children and spends his free time archiving the people and places of Cleveland.
Amy Eddings, Ideastream
Amy Eddings rises well before the crack of dawn each day to prepare and deliver the news to Northeast Ohioans as the host and producer of NPR's Morning Edition. A native of Brunswick, Eddings joined Ideastream Public Media — headquartered at Playhouse Square — in 2017. Before that, she was heard in the afternoons in New York City as host of NPR's All Things Considered. Playhouse Square, ideastream.org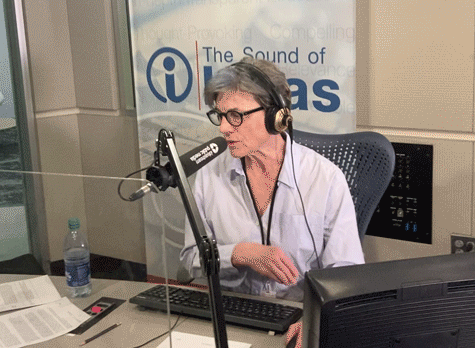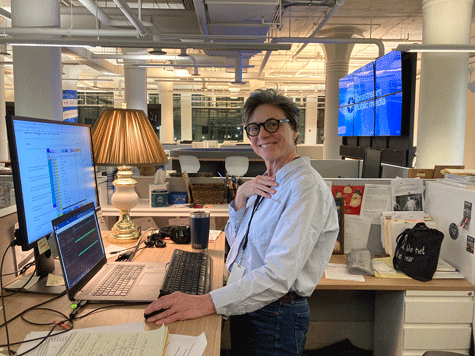 Cleveland Violins
It was a pleasure meeting master luthier Yuriy Gusev at Cleveland Violins, located in Cleveland Heights at 2917 Mayfield Road. His exceptional craftsmanship in both making and repairing violins is truly impressive. The shop features a broad array of violins and cellos for sale or rental. 2917 Mayfield Road, Cleveland, clevelandviolins.com
Feet Geeks
Madison Williams, owner of Feet Geeks located in Tower City, caters to the most discerning sneakerheads in town. Madison's store boasts an impressive collection of shoes, each of which feature a remarkable level of craftsmanship and unique detail. In 2022, Madison presented Cleveland's inaugural Sneaker Club Expo, which showcased some of the rarest sneakers in the world. 230 W Huron Road, Unit 8519, Cleveland, instagram.com/thefeetgeeks_216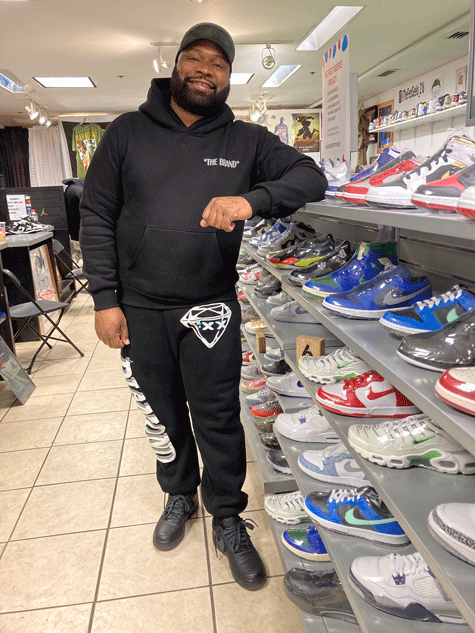 Frank's Falafel House
Diyaa and Maissaa Lababidi have owned and operated the popular Frank's Falafel House near Gordon Square since August 2010. Their eclectic menu of mouth-watering offerings has everything from grape leaves and mozzarella sticks to cheeseburgers, biscuits-n-gravy, and shawarma platters. 1823 W. 65th Street, Cleveland, facebook.com/franksfalafelhouse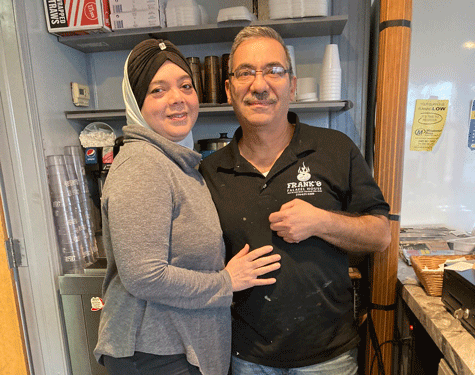 Kim's Oriental Food
As the owner of Kim's Oriental Food, Jong Kim, pictured here with Jong Jo, offers an extensive and impressive variety of Korean food and beer that cannot be found anywhere else in the city. Visit the store to find everything from Korean Shingo pears to sushi-grade rice and shredded squid. Kim's has been in business for 20 years in Cleveland's AsiaTown neighborhood. 3700 Superior Ave., Cleveland, 216-391-5485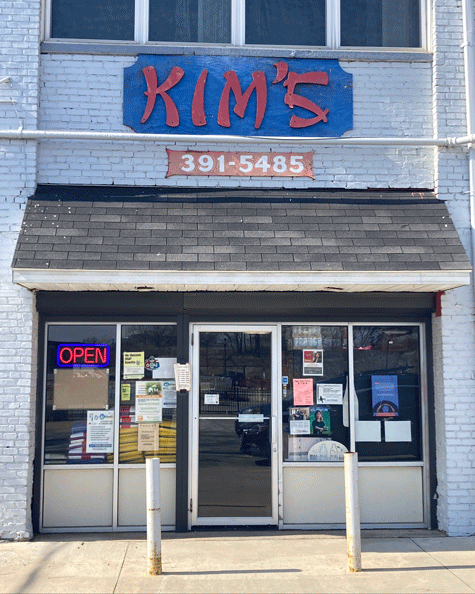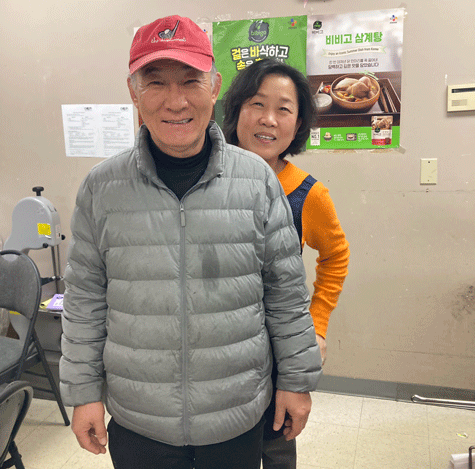 Lauren Kindstrand, Lakewood High School
Dedicated Lakewood High School teacher Lauren Kindstrand displayed a great amount of care as she chaperoned her amazing students on RTA's Red Line rapid transit line. The group was headed to a Cleveland Council of World Affairs conference at Case Western Reserve University. lakewoodcityschools.org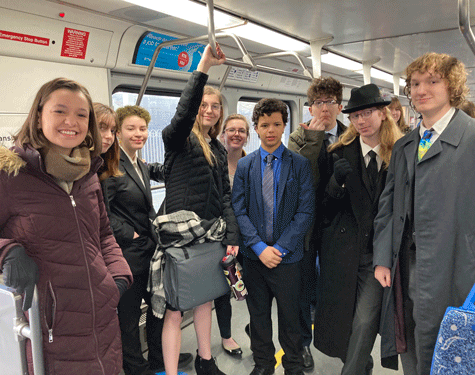 Marisol Asia, Hyatt Regency Cleveland at The Arcade
The amazing Marisol Asia has worked at the Hyatt Regency Cleveland at The Arcade — one of the city's three U.S. National Landmarks — for 13 years. There isn't a moment when you won't see her scrubbing, dusting and polishing Cleveland's most famous building to a golden glow. She proudly keeps this Cleveland treasure in tip-top shape each and every day. 401 Euclid Ave., Cleveland, theclevelandarcade.com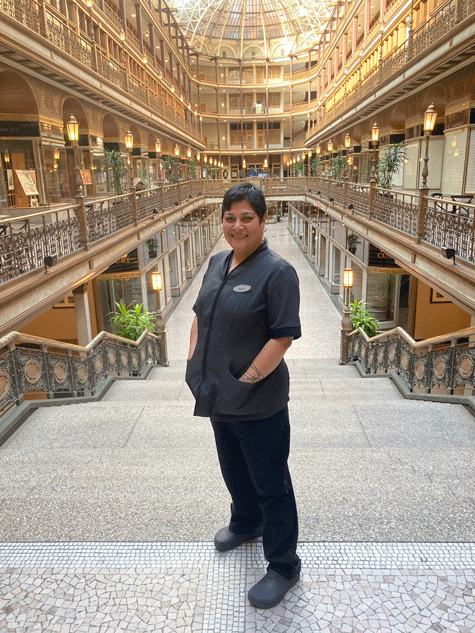 Parkview Nite Club
A mainstay in the Detroit-Shoreway neighborhood, Parkview Nite Club features an eclectic menu of American fare. Regulars and newcomers alike are warmly welcomed to the old-school tavern. Owner Mike Plonski is always ready to share an interesting story or two about his family's 30-year history of running the popular establishment.1261 W. 58th St., Cleveland, facebook.com/parkviewniteclub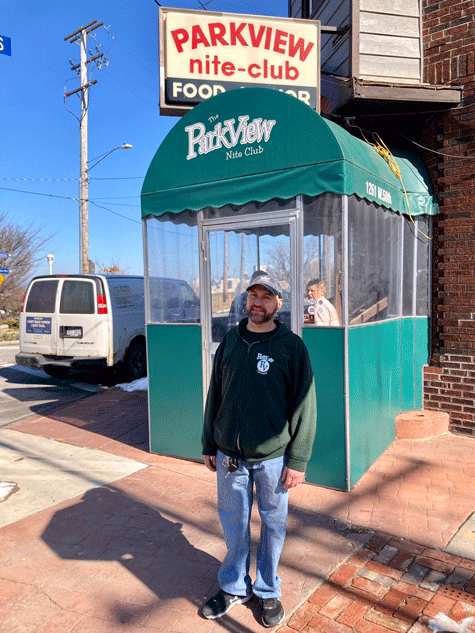 Check out last month's edition of Skrtic's Pics here.
Sign up for our free weekly "In the CLE" newsletter — everything you need to know about Cleveland in your inbox a few times a week. Click here to subscribe.