John Skrtic has been with the Cleveland Public Library for over 30 years. He now serves as the chief of special projects and collections, which makes him responsible for overseeing the 11 million items in the Library Collection. He holds a master's of library and information science from Kent State University and a master's of public administration from Cleveland State University. Skrtic grew up on East 41st St. in downtown Cleveland and has lived in the city his entire life. He is father of two children and spends his free time archiving the people and places of Cleveland.
Daffy Dan
I caught up with Daniel "Daffy Dan" Gray, the godfather of the Cleveland T-shirt empire, at the Music Box Supper Club on the West Bank of the Flats. Our discussion was truly captivating as we delved into his impressive legacy, focusing on the stores he established in the region and on the many stories he has collected over the years as a city resident.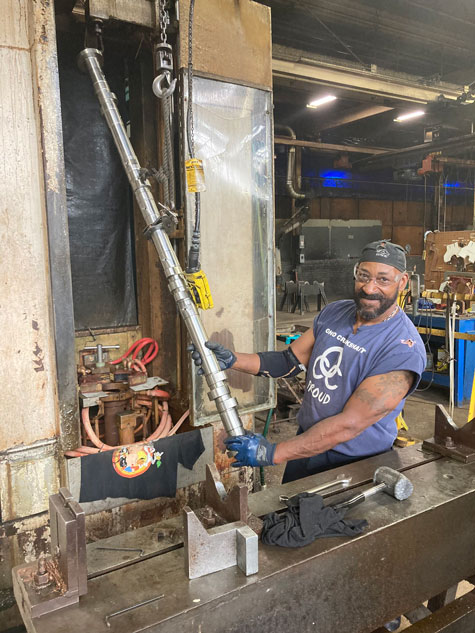 Abdur Mustafaa
Abdur Mustafaa is the TOCCO Operator in charge of induction hardening at Ohio Crankshaft Co. Located at 3800 Harvard Avenue, Ohio Crankshaft is a key business in the U.S. automotive industry supply chain. Abdur skillfully places pieces into a machine for material blasting at 1,300 degrees F. His precise work ensures the pieces meet standards before inspection.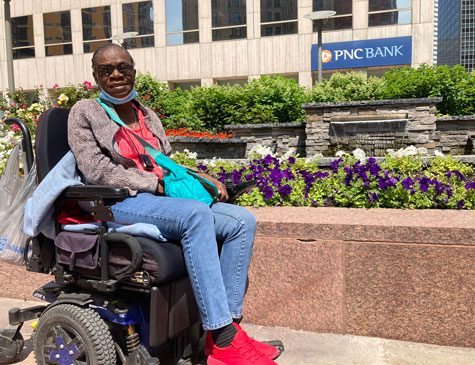 Linda Gist
I ran into Linda Gist at East Ninth Street and Euclid Avenue in Downtown Cleveland as she was making her way to the nearby CVS. Linda was taking time along the way to enjoy the flowers, and she expressed a wish for more flowers downtown, as she appreciates the life they bring to the city.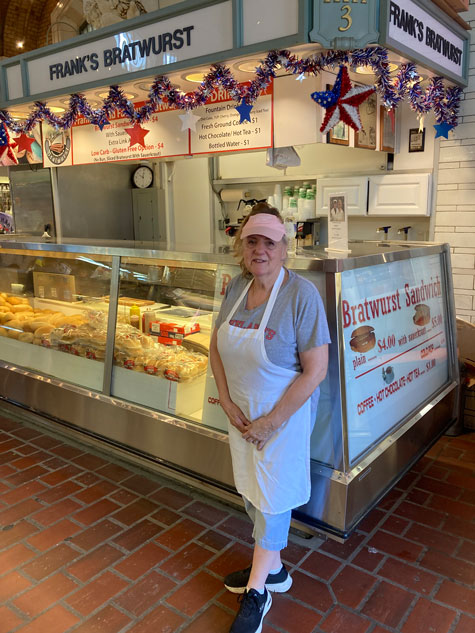 Ilse Sheppard
Since my childhood, I've been a regular at Frank's Bratwurst, my beloved stand at the West Side Market. For me, nothing embodies the essence of Cleveland quite like Frank's. Every week, I eagerly greet Ilse Sheppard, who has been a dedicated presence at this enduring spot for an extraordinary 53 years. Ilse is an integral part of what makes the Market exceptional.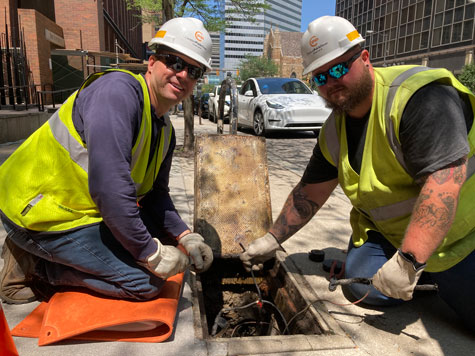 Keith Blaze and Gordon Dean
I encountered Keith Blaze and Gordon Dean diligently rectifying a streetlight circuit issue along East Ninth Street at Short Vincent. These dedicated individuals boast a combined tenure of over two decades at Cleveland Public Power. Despite being busy, they graciously took the time to fill me in on the intricate workings of the subterranean circuitry that makes everything above ground function.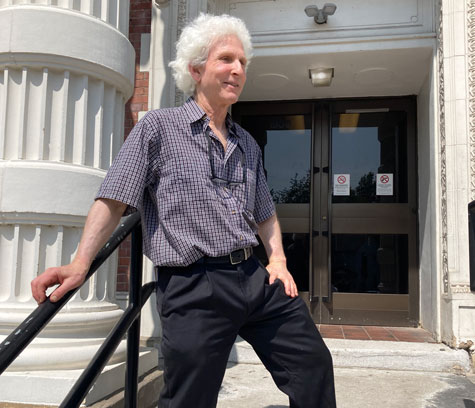 Grant Segall
A mainstay in Cleveland journalism, Grant Segall has earned numerous accolades for his contributions to esteemed publications such as Time, The Washington Post, The Boston Globe, The Land, and The Plain Dealer. As a journalist rooted in city life, Grant is adept at crafting evocative written pieces and illustrating them with similarly expressive images. It was a pleasure for me to have a chance to turn the camera on him.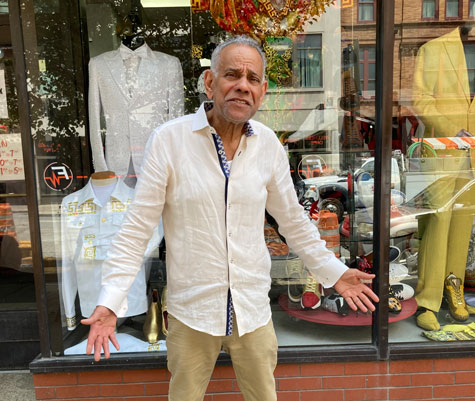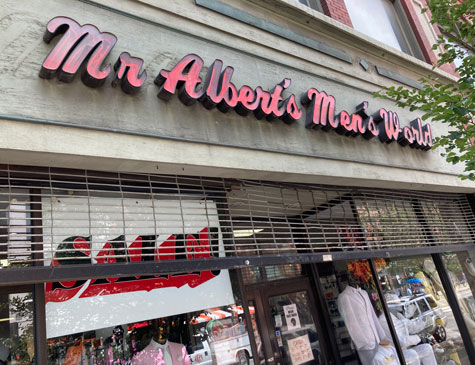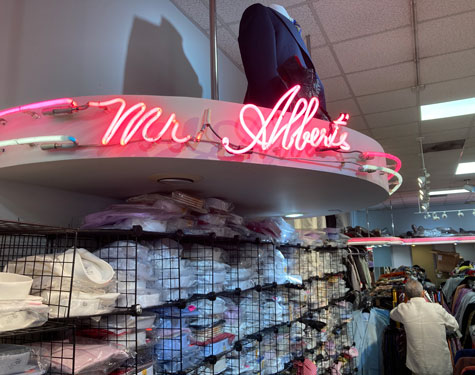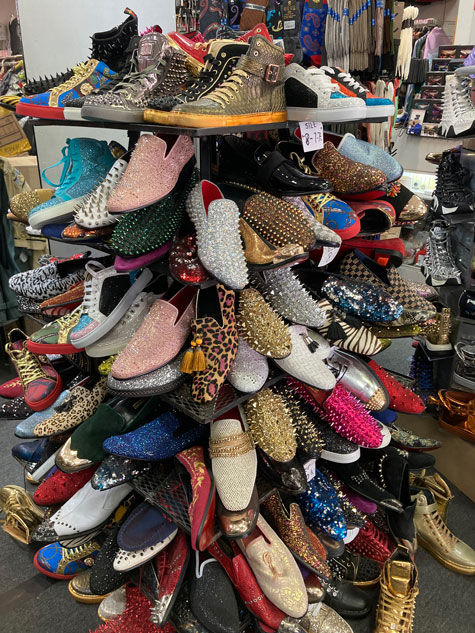 Mr. Albert's Men's World
Many Clevelanders know Ike Simmons, purveyor of the latest in stylish apparel and accessories, as the owner of
Mr. Albert's Men's World
. Located at 618 Prospect Ave. in Downtown Cleveland, Mr. Albert's was founded around 1972 by Albert Wasserman at 14959 St. Clair Ave. in Collinwood. Simmons prides himself on keeping the Mr. Albert's tradition alive by mounting eye-popping displays and by welcoming his loyal customers to a unique and memorable shopping experience.

Sign up for our free daily newsletter Cleveland Magazine Daily — which provides everything you need to know about Cleveland in your inbox six days a week. Subscribe now.