It's been more than 25 years since a Republican has held an executive-level position in Cuyahoga County. That Republican was Lee Weingart — and he's on the ballot again, facing off against Democrat Chris Ronayne in November to become the next Cuyahoga County executive.
"It's an uphill battle," Weingart says. "But there is so much frustration in county government that I believe voters are open to a different approach."
Weingart says he's analyzed how we compare to five other Midwestern counties about our size — and the results aren't good. "Even though we have the biggest county government and biggest county budget, Cuyahoga County is among the poorest, the hungriest, the most unemployed, the most segregated and the least safe," he says. "We finished last in everything we want to be first in."
Weingart, 56, was appointed Cuyahoga County commissioner in 1995 at age 28. After losing his election bid to stay in office in 1996, he started a consulting company, LNE Group, which lobbies the U.S. government. His two decades of experience behind the scenes contrast with Ronayne's very public roles in Cleveland.
Ronayne, 53, served as Cleveland Mayor Jane Campbell's planning director and chief of staff in the early 2000s before becoming University Circle Inc.'s leader in 2005 — a post he stepped down from in 2021 to campaign for county executive.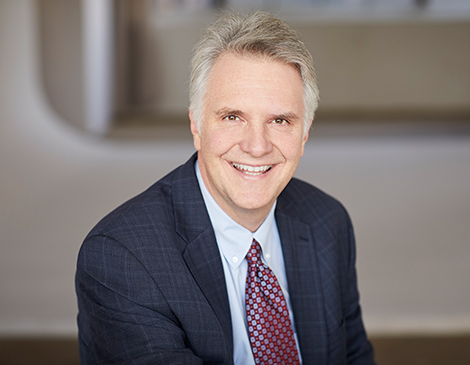 Both sport silver hair, ready smiles and family backgrounds (Ronayne has two children; Weingart has three). Neither has ever won an elected office.
So does Weingart, or any Republican, actually have a shot at holding a major office in Cuyahoga County?
"You're asking a guy who lost this race, you understand?" says Cuyahoga County councilman Jack Schron with a hearty laugh, referencing his failed campaign against Armond Budish for county executive in 2014. "But I do think [Weingart] has a chance, absolutely."
Weingart says his campaign's internal polling, by the Columbus-based Strategy Group, shows a one-point race.
"We don't discuss polling data," replies Ronayne's campaign manager, David Razum, "but we're very happy where we are."
Ronayne does admit he has a head start.
"Parties matter and, of course, candidates with Democratic party values have an advantage in Cuyahoga County," Ronayne says. "Cuyahoga County deserves a leader with vision, experience, and integrity, who puts the people first, and that's why we're going to win."
As of mid-June, Cuyahoga County has 93,893 registered Republican voters, compared to 203,676 Democrats and 577,857 independents, according to the county Board of Elections.
"This race should not be political," says Schron. "If you ask the populace, they would want whoever is best qualified."
Top Issues
We asked both candidates to rank their five priorities if elected.
Republican Lee Weingart
1. Freeze property taxes for seniors on fixed incomes.
2. Promote urban investment to create 10,000 private homes, 4,000 jobs and 250 small businesses.
3. Oppose $600 million jail and $1 billion Justice Center.
4. Sell the Hilton Cleveland Downtown and the Global Center for Health Innovation.
5. End corruption and bring back vision to county government.
Democrat Chris Ronayne
1. Reduce gun violence and increase equitable justice.
2. Improve access to health care and affordable housing.
3. Strengthen health and human services for those in need.
4. Leverage our strengths to bring new jobs, support small businesses and grow our workforce.
5. Make county government more accountable and effective.