We're all here for the main event — the All-Star Game on Tuesday, July 9. But before the National League and the American League go head-to-head, the bases are loaded with events and activities kicking off the week before. "Whether someone is a casual baseball fan, a hardcore fan or maybe not a fan already, our goal is to show them how fun and exciting this sport is," says Barbara McHugh, senior vice president of marketing for Major League Baseball. "We want anyone who comes to All-Star Week to leave with lasting memories."

The Color Run MLB All-Star 5K
July 7, 8 a.m.
Kick off All-Star Sunday with this colorful adventure ($34.99 per person). This untimed 5K race isn't about setting a new personal best, but rather enjoying downtown Cleveland's views with other baseball fans. Every kilometer, participants are doused with colored powder, making each runner's shirt a unique work of art by the end. "It's fun, definitely colorful and truly for everyone," says McHugh. " Women, men, kids — you name it."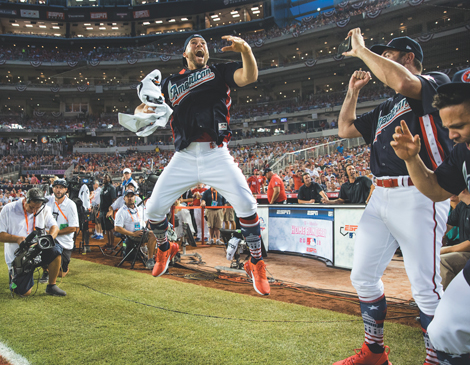 MLB All-Star Celebrity Softball Game
July 7, doors open at 3 p.m.
If you're a Clevelander, you've more than likely embraced the "Cleveland vs. The World" catchphrase. Now you can see that motto play out on the field at the Celebrity Softball Game this year. Come cheer on some of the city's most celebrated figures at Progressive Field as they defend The Land against other celebrities. NBA champion J.R. Smith and Indians icon Kenny Lofton are among those big names in the CLE line-up.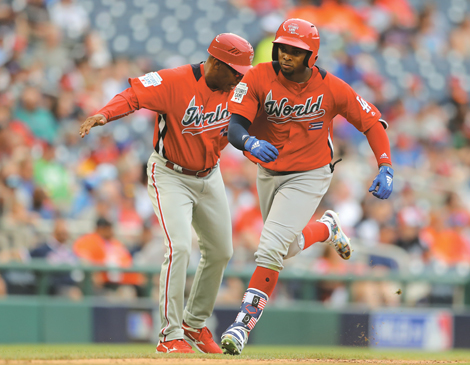 SiriusXM All-Star Futures Game
July 7, doors open at 3 p.m.
Get a sneak peek at the next generation of Major League All-Stars during the 20th anniversary of the Futures Game. With the sport's hottest prospects (one from each minor league organization) looking to make an impression on the biggest stage, the National League takes on the American League after the Celebrity Softball Game. "What's so exciting and fun about this event is that these players are the future of Major League Baseball," says McHugh. "Current All-Stars like Mike Trout, Bryce Harper, Jose Altuve and Cleveland's own Francisco Lindor have all played in the Futures Game at previous All-Star Week festivities."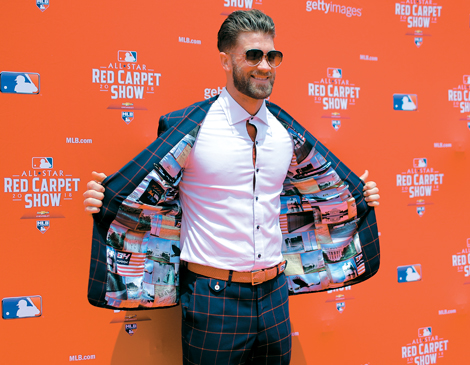 T-Mobile Home Run Derby
July 8, 8 p.m.
On the eve of the All-Star Game, eight of the biggest bats in the Majors face off for bragging rights and the crown of home run king. And new this year, the winner also receives a $1 million prize. "It's a great opportunity for our players to have fun with their colleagues across the league and showcase their personalities," says McHugh. "Being an All-Star is just a true joy for the players and they get to show that to the world on Monday night."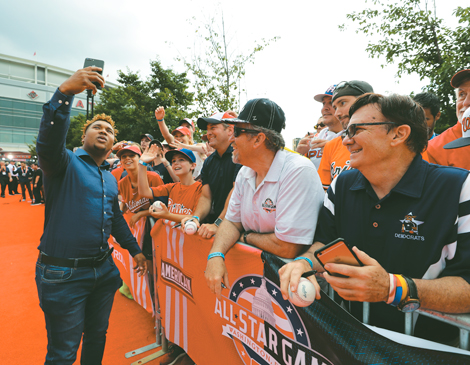 MLB All-Star Red Carpet Parade
July 9, 12:30 p.m.
Scope out a good spot on East Ninth Street between Lakeside Avenue and Eagle Avenue to get an up-close look at players as they ride down a red carpet to Progressive Field in Chevrolet vehicles. Once at the stadium, the athletes strike poses for photographers on their way into the ballpark. "They're out in their finest dress with their families, which is such a fun part of the experience," says McHugh. "It's a great way for fans to see a different side of the players."