Whenever the Cleveland Cavaliers — or any local sports team for that matter — drop a new uniform, we all hold our breath. After all, from the ransom note-looking rock 'n' roll jerseys of 2020 to the Browns' new-orange dud from last year, we've seen plenty of misses.
Maybe it's the goodwill we're feeling about the most exciting non-LeBron Cavs team in decades, but we're all in on the new, muted City Edition uniforms. While many die-hard Cavs fans likely saw these leaked last week on Twitter, the team officially announced the alternate uniforms today in a news release.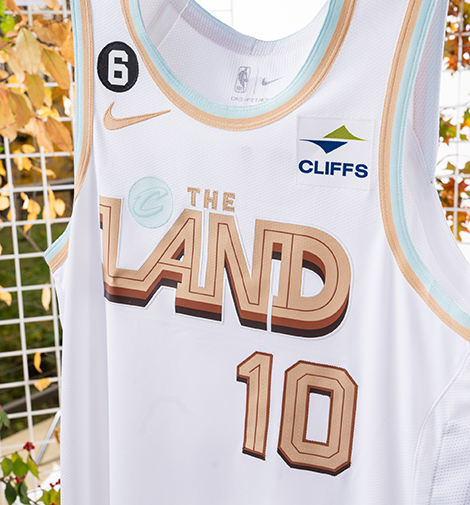 While the Cavs have many uni options — the wine Icon, the white Association and the black Statement jerseys — this is the first uniform designed by Cleveland Cavaliers creative director and internationally recognized artist Daniel Ashram. Ashram says he took his inspiration from the jewels of Northeast Ohio: the Cleveland Metroparks.
"From the miles and miles of bustling Lake Erie coastline to the award-winning Cleveland Metroparks, the colors and tones of our City Edition uniform represent the incredible natural resources that make up our home region," says Arsham in a news release. "We're proud to champion the Metroparks, the grand protector of these resources and a crown jewel of Northeast Ohio, through this unique collaboration."
The jerseys feature an art-deco treatment on "The Land" chest-piece, players' names and numbers. The goldish tan is accented by a light blue. The colorway is supposed to represent the meeting of water and land. Of course (unfortunately?), the Cliffs Cleveland advertisement appears on the left shoulder.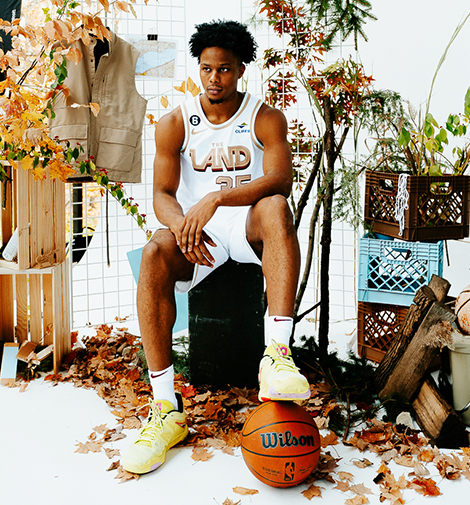 The Donovan Mitchell-led Cavs, who have burst out of the gate with an 8-3 record, the second-best in the Eastern Conference, plan to don the muted uniforms Nov. 13 in a home game against the Minnesota Timberwolves. They'll also wear the jerseys in five other games. The court will also be designed in a matching tan-and-blue colorway for those games, which are as follows:
Nov. 30 vs. Philadelphia 76ers
Dec. 10 vs. Oklahoma City Thunder
Dec. 23 vs. Toronto Raptors
Jan. 4 vs. Phoenix Suns
Jan. 31 vs. Miami Heat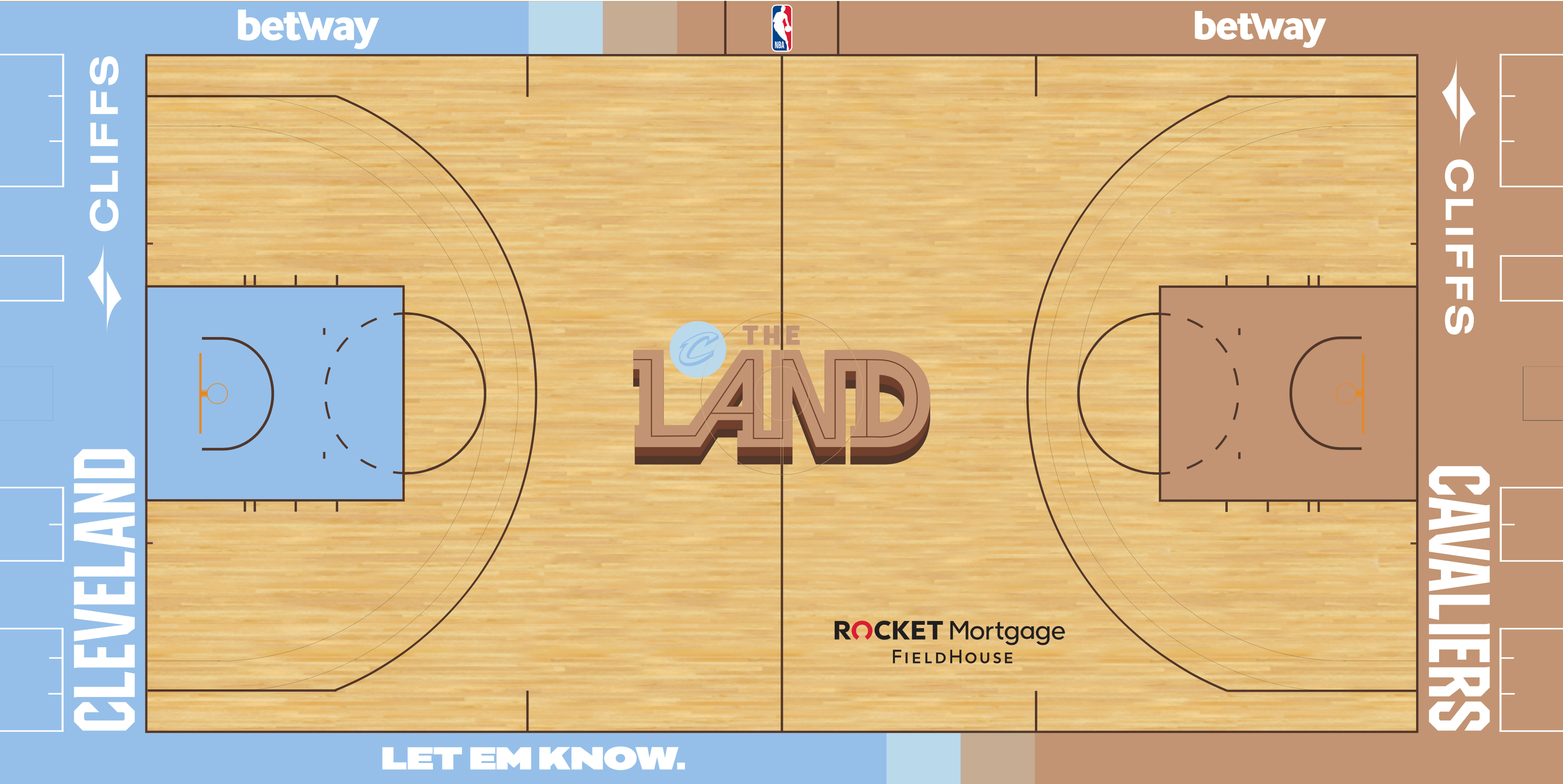 "Cleveland Metroparks is honored to be part of the inspiration for this year's City Edition and celebrate what makes our region and community so special," says Kelly Manderfield, Cleveland Metroparks chief marketing officer, in the same news release. "We're excited for the year ahead and new opportunities to engage with fans and connect to our Emerald Necklace."
Get ahead of the weekend by signing up for our free weekly "In the CLE" newsletter — your guide to fun throughout The Land. Arriving in your inbox every Wednesday, this weekend to-do list fills you in on everything from concerts to museum exhibits — and more. Click here to subscribe.