Stephen Berger was just 17 years old when he threw a 92-mph fastball at a speed pitch machine during a rain-delayed 1994 Cleveland Indians game versus the California Angels. That pitch won him a chance to throw out the first pitch at a game later that season. But little did Berger know the Major League Baseball Players Association would go on strike over a salary cap issue in August — resulting in the cancellation of the rest of the 1994 season and reduced the 1995 season to 144 games. Now, after 24 years, 41-year old Berger gets a second chance when he throws out the first pitch June 6. We caught up with him to talk about his big day.

Q: How did you feel when you learned you wouldn't throw out the first pitch in 1994?
A: I was disappointed. I'm a lifelong Indians fan, so is my dad. I had been following the Indians since I was a kid in the '80s. I knew it was a once-in-a-lifetime opportunity and I was disappointed that that may never come to fruition.

Q: What's it like, 24 years later, to finally throw it?
A: I'm excited. I'm real excited. I'm grateful that the Indians have given me this opportunity. It's even better now because I can share the experience with my family.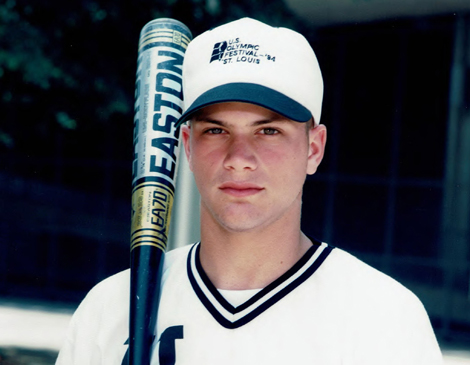 Q: Did you think you'd ever have the chance again?
A: No, I didn't. The story was always in the back of my mind but I kind of forgot about it, to be honest until I was going through some old boxes and I ran across it.

Q: What kind of practice have you done for your appearance?
A: I have two young kids, so I pitch to them quite a bit. I'm involved in coaching with them, so I've been pitching to them quite a bit. I'm not too worried about it — I should be able to bring it.

Q: How's it going to feel stepping on the mound after so long?
A: I'm excited about it — I'm going to fire it in there.

Q: Do you still think you'll be able to throw at 92-mph?
A: I don't think so. I'm past my prime.