As if a ticket to see a back-to-back playoff team isn't enough, the Cleveland Indians have upped their swag game this year with more than 30 promotional giveaways and events, including firework shows, pregame happy hours and, of course, dollar dog nights. "We love creating memories for our fans," says Anne Madzelan, advertising and promotions manager. "It's really cool to see a kid come to the gate and get a bobblehead they'll cherish forever." Since we're all about free stuff, we rank some of our favorite giveaways to help you plan your baseball summer.




1. Terry Francona 1988 jersey (May 26): Before he became the Tribe's manager in October 2012 and led the team to the best record in the American League over the past five seasons, Tito played first base as No. 24 for the Tribe. This rare white home jersey with red, white and blue piping pays tribute to Francona's one season as a player in Cleveland.

2. Jim Thome 1997 jersey (Aug. 18): The 1997 season's end is still tough to talk about, but we'll take any chance to brag about this slugger's Hall of Fame induction, which is being celebrated this August weekend. The alternate jersey features Thome's No. 25 and is almost enough to make you forget we were oh-so-close.

3. 1948 road gray jersey (Sept. 1): With a thick retro material, this old-school jersey has each letter of Cleveland sewn applique-style rather than screen-printed. The red-and-blue-trimmed traveling grays honor the 70th anniversary of the organization's last World Series title — yes, it's really been that long.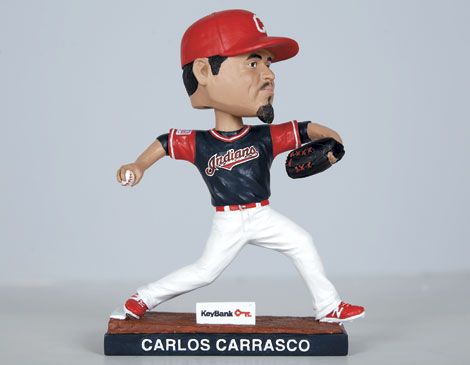 4. Carlos Carrasco bobblehead (July 12): We all got a kick out of the Players Weekend nickname uniforms last year, so we're pumped to snag a bobble of this oatmeal raisin-lover with "Cookie" emblazoned across the back of the keepsake.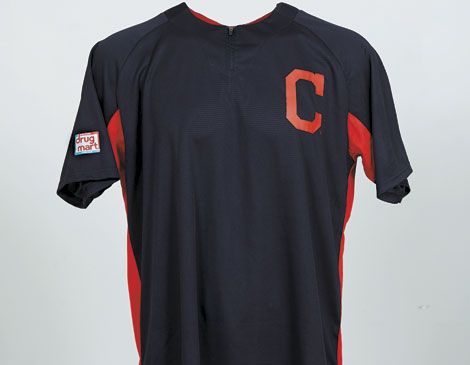 5. Batting practice jersey (June 23): Made with jersey material, this no-name quarter zip has a navy front with a Block C on the chest and red accents under the sleeves and on the back. It's perfect for those of us who've been burned by buying our favorite player's jersey only to watch him leave a year later.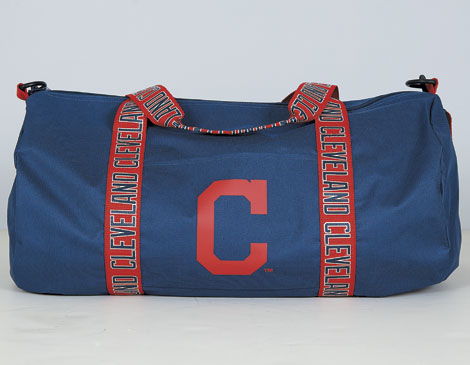 6. Duffle bag (June 5): If your closet is bursting with way too much Tribe garb, this roomy and retro rounded navy duffle bag adorned with a red Block C on the side and a Cleveland pattern across the removable straps is a nice alternative. Plus, it gives you something to carry all those clothes in.