It's been 50 years since Cleveland Magazine launched. Those five decades, like any epic story, are filled with moments of glory and defeat. Crime and punishment. Renew and reinvention. Heartache and, yes, we'll call it love.
In the following pages, we've highlighted what we see as the 50 moments that have defined us — the city and the magazine — since our first issue came out in April 1972. you're a true Clevelander, you likely have your own thoughts on this list, and we want to hear them.
The characters include the likes of George Forbes, Jane Scott, Bernie Kosar and Michael Symon — all marked by an extraordinary passion both for their craft and their city.
The setting includes our downtown, neighborhoods, waters, institutions, fields, businesses, theaters and parks, as well as the highways that led some to greener pastures while simultaneously putting prosperity out of reach for others.
The villain, as always, is pride and greed.
And the hero is anyone who loves this city enough to be angry about injustice yet excited for our future. The hero keeps both the faith and the fight, no matter how bad the weather, the score or the world around them. The hero recognizes our faults — they can still see the flames — but also knows that we, as a city, have enough heart to heal all wounds.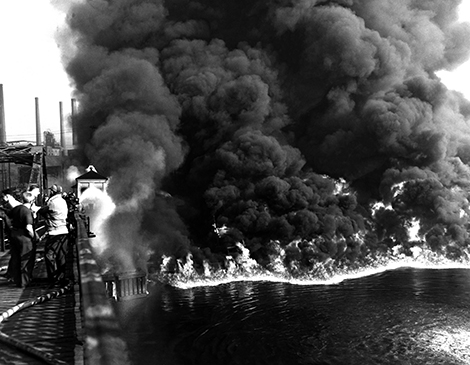 Oct. 18, 1972: The Clean Water Act Becomes Law
After the Cuyahoga river caught on fire in 1969, Cleveland leaders worked to clean up our waterways and those across the country. Read More >>>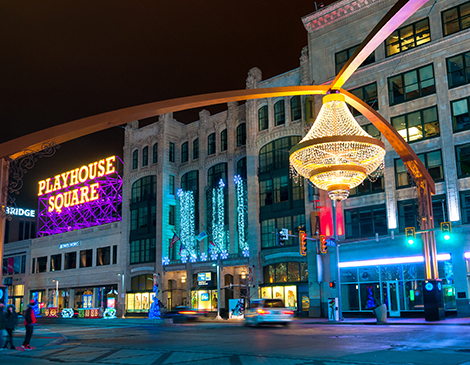 Aug. 6, 1972: The Cleveland 50: Playhouse Square Theaters Saved
It might be hard to believe now, but Playhouse Square once had a date with a wrecking ball until Ray Shepardson fought to save it. Read More >>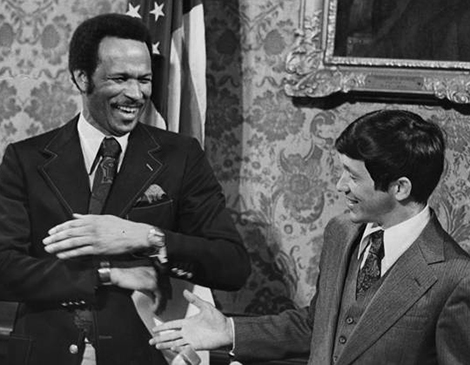 Aug. 9, 1973: George Forbes Elected
His election to City Council began a new era and helped signify the rise of Black political power in Cleveland.
Read More >>>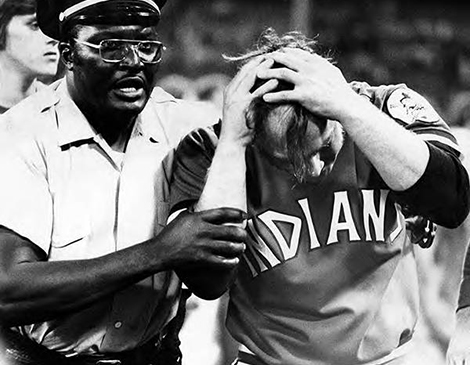 June 4, 1974: 10-Cent Beer Night Turns Ugly
Once a common promotion, this disastrous June night at Cleveland Stadium put an end to 10-cent beer nights across the country. Read More >>>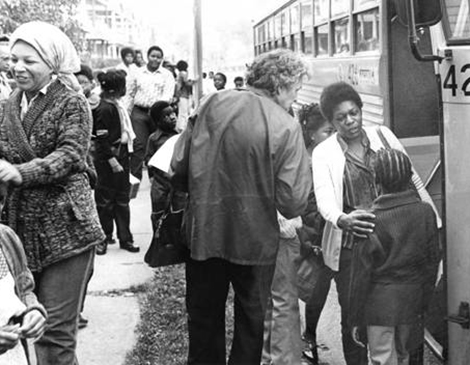 Aug. 31, 1976: Cleveland Schools Begin Busing
This monumental court decision desegregated Cleveland schools and spurred white flight to the suburbs.
Read More >>>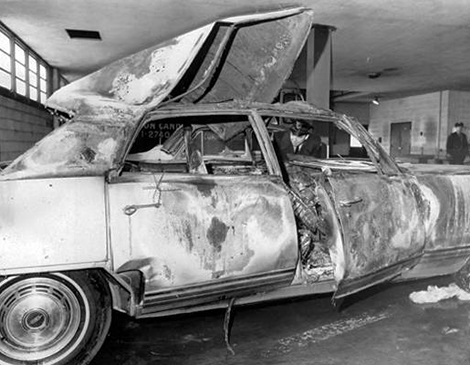 Oct. 6, 1977: Mobster Danny Greene Assassinated
A longtime fixture in the pages of Cleveland Magazine, the labor boss died via a car bomb. How the notorious mobster met his end — and what it meant for us. Read More >>>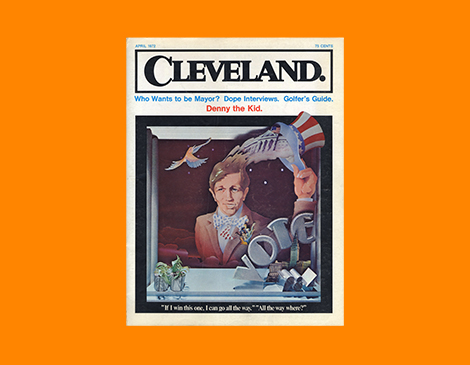 Nov. 8, 1977: Dennis Kucinich Wins Mayoral Election
Cleveland's "boy mayor" won an improbable election but his fine moment did not last long. Read More >>>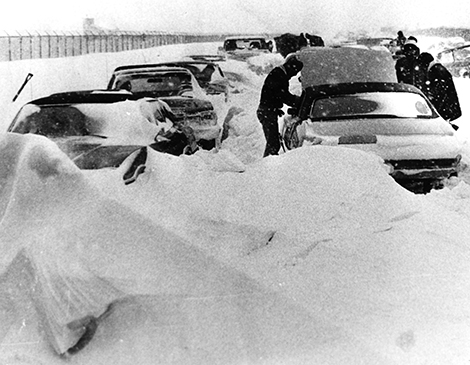 Jan. 25-27, 1978: The Infamous Blizzard of 1978
This blizzard for the ages snowed Cleveland in for two late January days. Read More >>>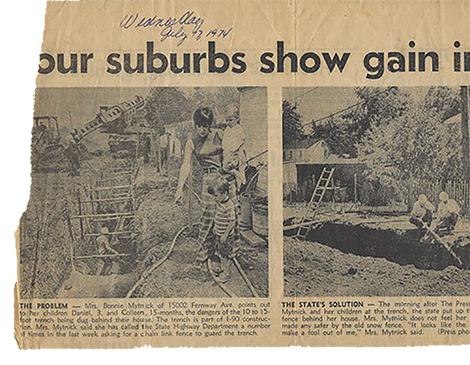 Nov. 4, 1978: The Final Stretch of I-90 Opens
Editor Colleen Smitek shares her thoughts on the interstate that ended up going through her backyard — and tore our city apart. Read More >>>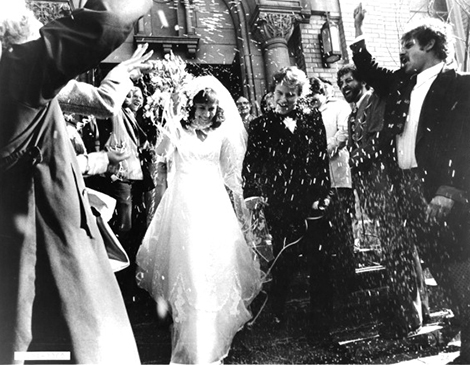 Dec. 8, 1978: The Deer Hunter Is Released
Shot in Tremont, this haunting film reflects on the impact of the Vietnam War and beautifully captures an era.
Read More >>>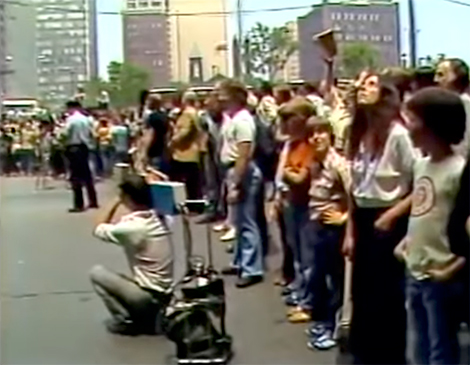 June 24, 1980: The Terminal Tower Softball Drop
A publicity stunt from Cleveland Cavaliers owner Ted Stepien turns dangerous — and litigious. Read More >>>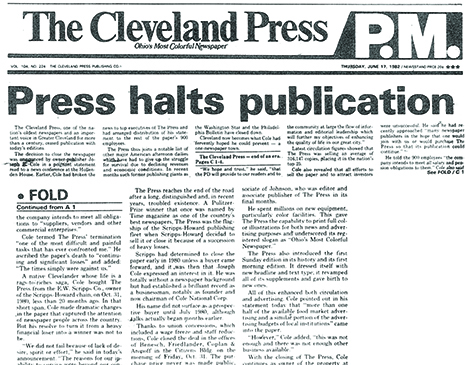 June 17, 1982: The Cleveland Press Closes
Former editor Michael D. Roberts reflects on how The Press, once touted by Time Magazine as one of America's 10 great newspapers, impacted the fabric of Cleveland. Read More >>>

Aug. 31, 1982: Michael Stanley Sets Blossom Record
From Aug. 25-31, 1982, Michael Stanley rocked Blossom Music Center to multiple sold-out crowds — stealing hearts and delighting crowds. Read More >>>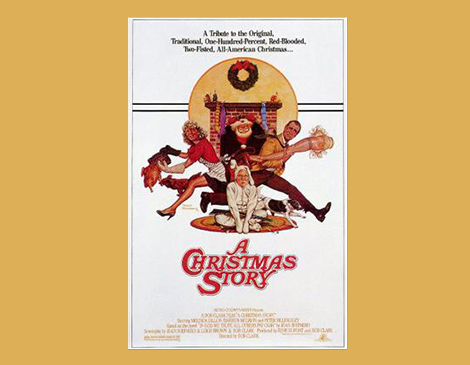 Nov. 18, 1983: A Christmas Story Is Released
Filmed in Tremont, this iconic film became a part of our lives and our holiday seasons. Read More >>>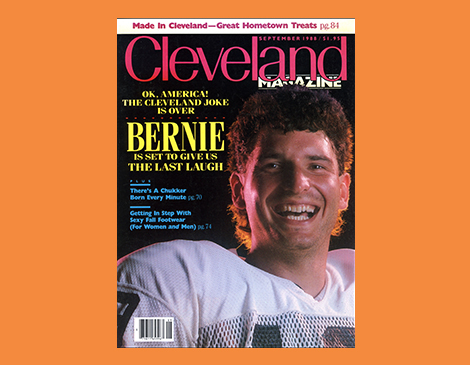 July 2, 1985: The Browns Draft Bernie Kosar
After saying he'd only play for Cleveland, the Browns used the supplemental draft to select Kosar. Read More >>>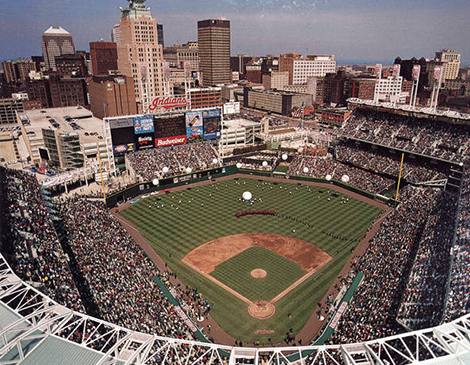 Nov. 13, 1986: The Jacobs Brothers Buy the Indians
Three years ahead of the release of Major League, the Jacobs brothers purchased the underdog team in a deal that changed everything and gave us "The Jake." Read More >>>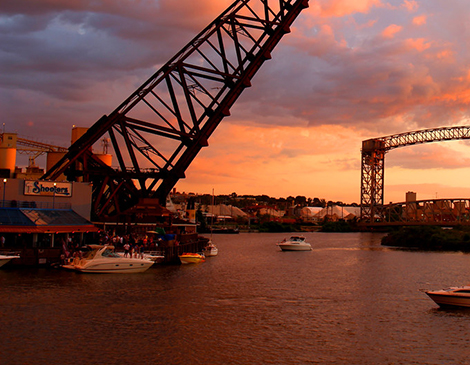 June 18, 1987: Shooters Opens in the Flats
In 1996, Charles Barkley once got in a fight in the basement of the Key West-influenced bar. Read More >>>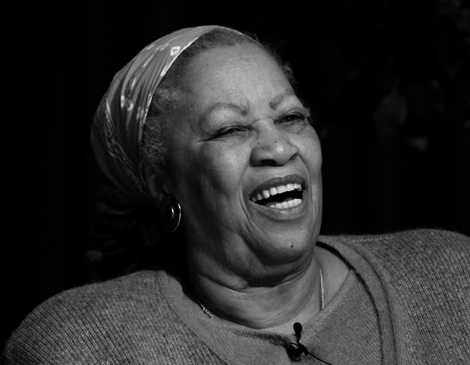 March 3, 1988: Toni Morrison Wins a Pulitzer Prize
The award, for her novel, Beloved, cements our status as a literary city. Read More >>>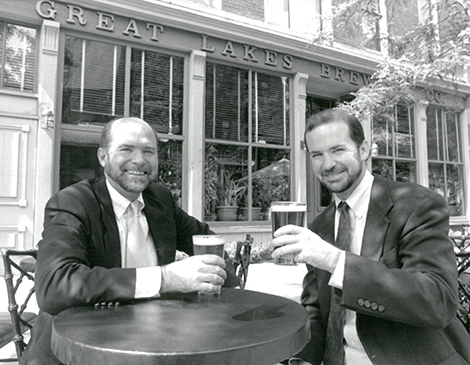 Sept. 6, 1988: Great Lakes Brewing Co. Opens
The state's first microbrewery started its legacy in 1988, launched a neighborhood revival and gave us Christmas Ale. Read More >>>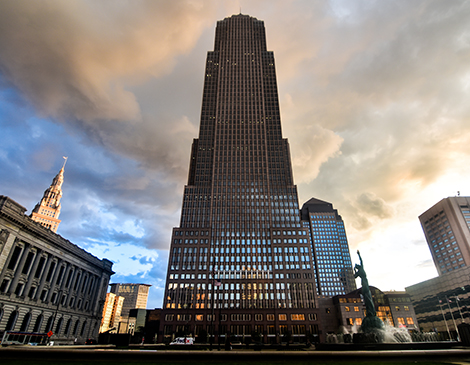 Oct 17, 1988: Ground Broken for Key Tower
Completed in 1991, the 57-story skyscraper boosted both our skyline and our collective pride. Read More >>>



March 29, 1990: Tower City Center Opens
While the luxury stores were the first to go, this shopping center was a sign that Cleveland's revival was on the horizon. Read More >>>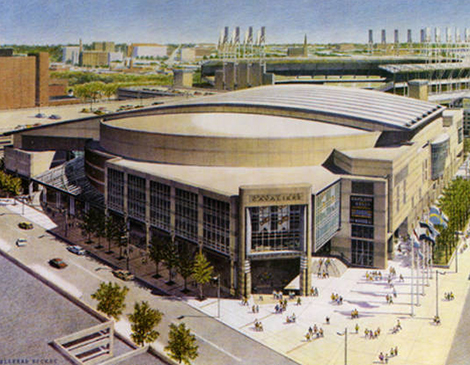 May 8, 1990: The Era of Big Ticket Projects Begin
In the '90s, Cleveland moved from being the Mistake on the Lake to the Comeback City thanks to new downtown projects. Read More >>>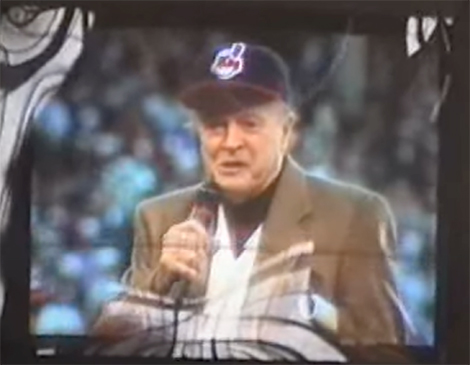 Oct. 3, 1993: Bob Hopes Pays Tribute to Municipal Stadium
The actor sent the stadium off in style with a grand goodbye. Read More >>>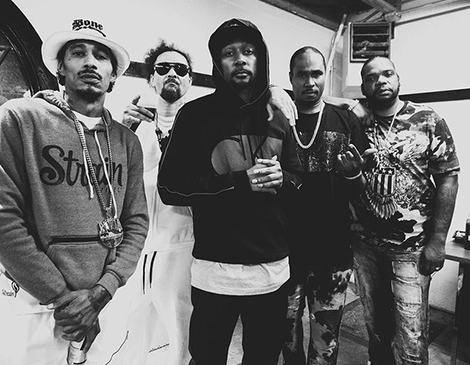 June 21, 1994: Bone-Thugs-N-Harmony Makes Its Mark
The world heard the sounds of the Cleveland in the band's first album. Read More >>>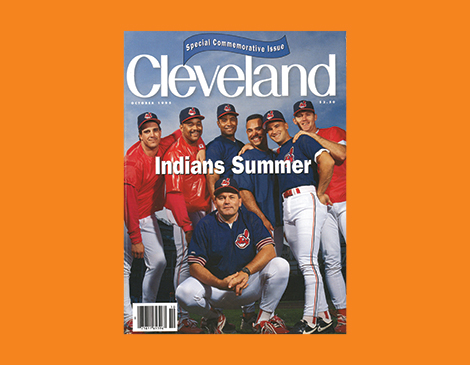 June 12, 1995: The Indians' 455-Game Sellout Streak Begins
Linda Feagler recounts the joy and heartbreak found with the team's 1995 World Series run. Read More >>>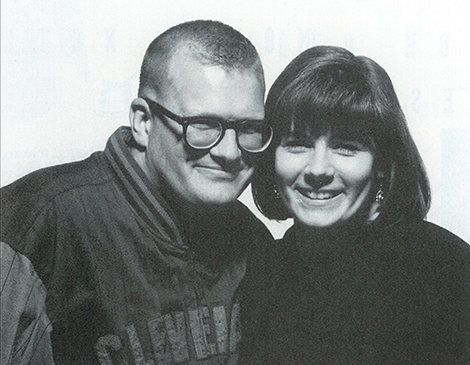 Sept. 13, 1995: The Drew Carey Show Premieres
The actor, who showed his love for Cleveland at every turn in the show, chats with us about Cleveland, why it will always be home and what it would take to bring him back. Read More >>>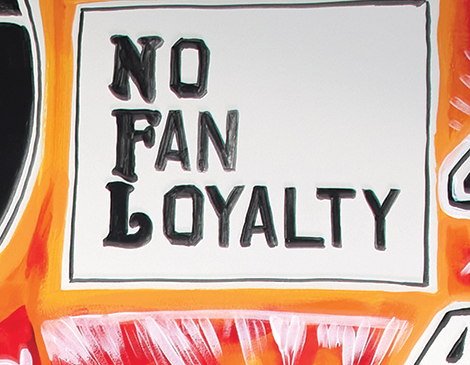 Dec. 17, 1995: Art Modell Takes The Browns to Baltimore
Before being shipped off the Baltimore, the Browns finished their season at Cleveland Stadium. How fans took it upon themselves to start demolition early. Read More >>>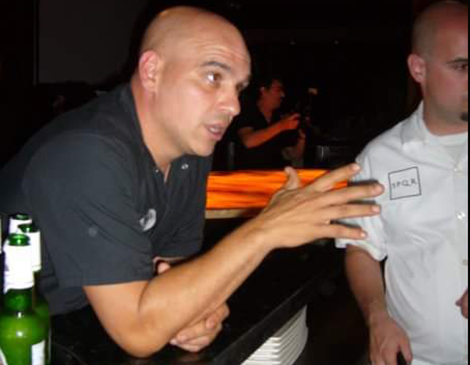 May 1997: Chef Michael Symon Opens Lola in Tremont
The restaurant, which subsequently moved to downtown's East Fourth Street, helped shoot Symon to celebrity chef status while also putting Cleveland on the culinary map. Read More >>>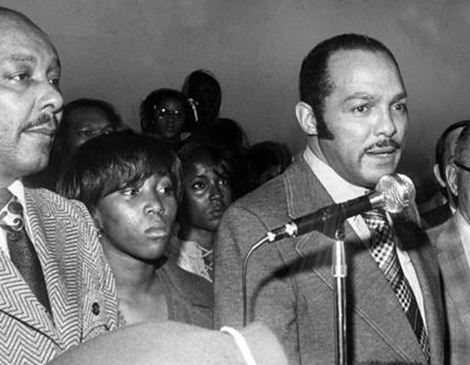 Jan 3, 1999: The Stokes Era Comes to an End
After thirty years leading Cleveland politics, brothers Carl and Louis Stokes helped lead Cleveland to an era of success. Read More >>>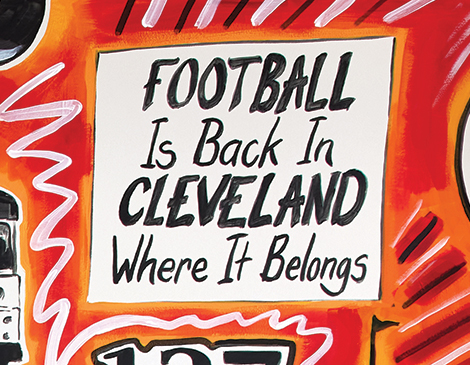 Sept. 12, 1999: The Browns Come Home
Sure, the Browns' return came in the form of a 43-0 loss, but Drew Carey hosted a one-of-a-kind celebration that writer Andy Netzel will never forget. Read More >>>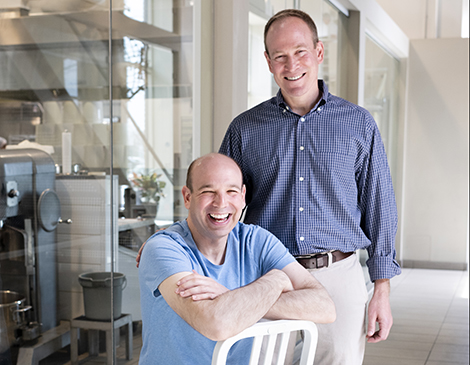 Oct. 6, 1999: Mitchell's Ice Cream Opens
In 1999, two brothers began an ice cream empire that's delighted Northeast Ohio with one flavor after another.
Read More >>>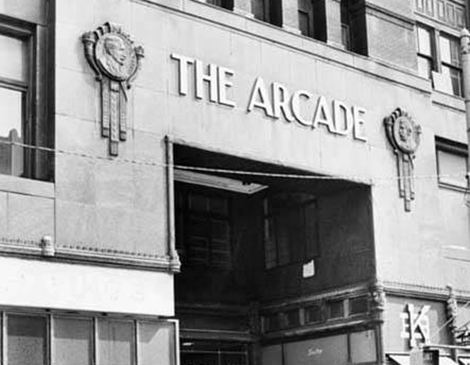 Oct. 30, 1999: The Cleveland Arcade Restoration Begins
The massive undertaking both preserves the historic structure and converts it into an upscale hotel. Read More >>>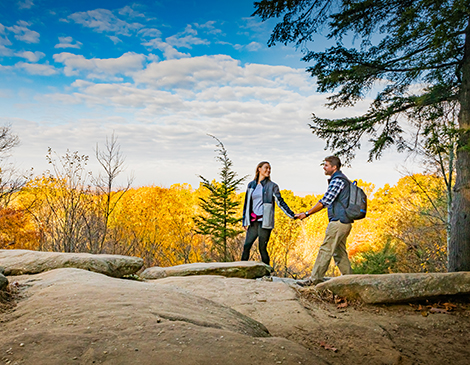 Oct. 11, 2000: Cleveland Gets a National Park
While we already knew the Cuyahoga Valley was incredible, the designation put our park on the same footing as Yellowstone and Yosemite. Read More >>>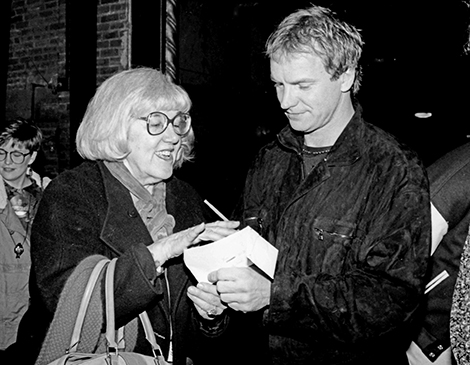 April 5, 2002: Jane Scott Retires
National outlets celebrated the impact and legacy of one of America's most-celebrated rock writers. Read More >>>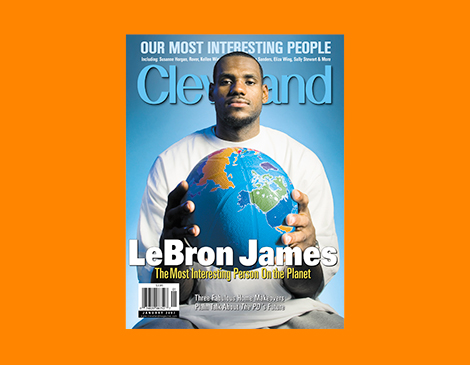 June 23, 2003: The Cleveland Cavaliers Draft LeBron James
"The Chosen One" ended up with his hometown team, setting up one of the best periods in Cleveland basketball.
Read More >>>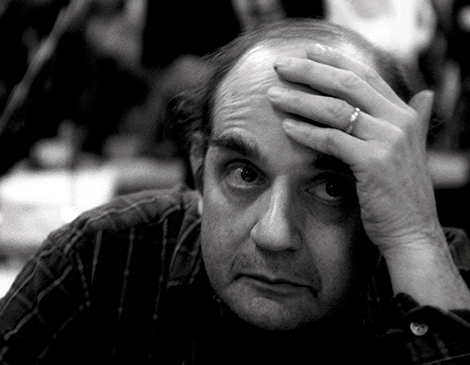 Aug. 15, 2003: American Splendor is Released
Harvey Pekar's iconic comic series showed what it was like to be a Clevelander. Read More >>>
Jan. 1, 2006: Downtown Cleveland Alliance Formed
The non-profit alliance focuses on creating a vibrant city core that will attract new residents. Read More >>>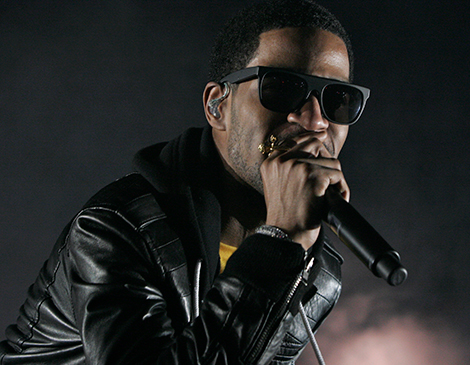 July 17, 2008: A Kid Named Cudi is Released
Scott Mescudi's debut mixtape nodded to Cleveland while it defined the sounds of the 2010's and speak to a generation. Read More >>>
July 8, 2010: LeBron Leaves With The Decision
The hour-long special let us know LeBron was taking his talents to South Beach, breaking our hearts on a big stage.
Read More >>>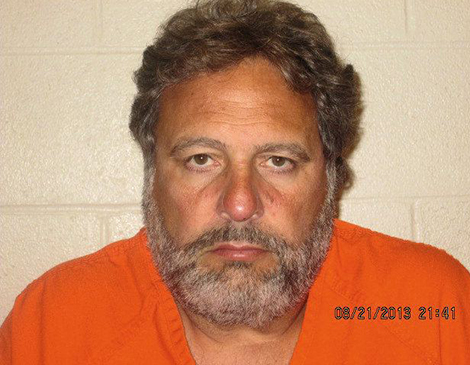 July 31, 2012: Jimmy Dimora Sentenced to 28 Years in Prison
Erick Trickey recounts how Dimora's infamy tarnished Cleveland politics — and showed that no one was untouchable. Read More >>>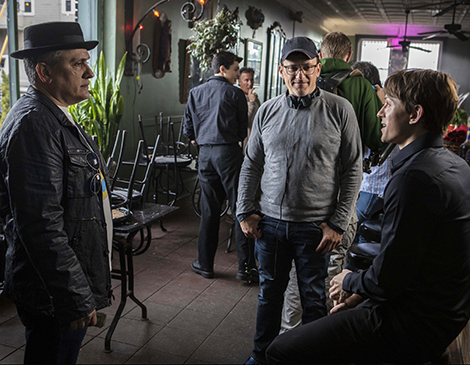 Sept. 28, 2012: Captain America: The Winter Solider Films in Cleveland
The movie established us in the industry as a convenient — and striking — location to film. Read More >>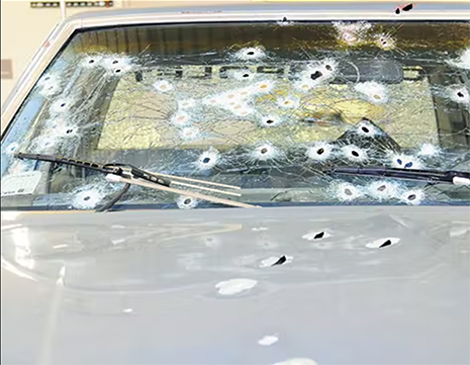 Nov. 12, 2012: 137 Shots Are Fired
After Timothy Russell and Malissa Williams' car backfired, police started what turned out to be a fatal chase.
Read More >>>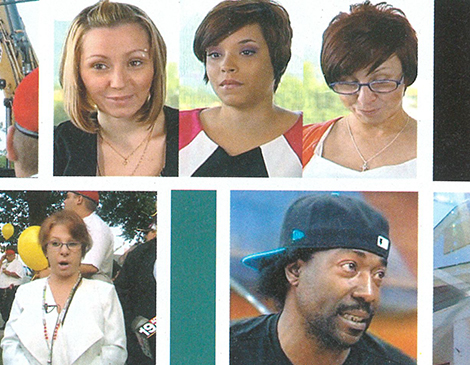 May 6, 2013: Ariel Castro's Captives Escape
Amanda Berry and Gina DeJesus recount the years they lost in Hope: A Memoir of Survival. Read More >>>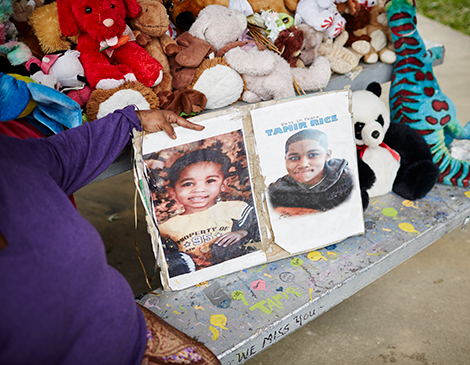 Nov. 22, 2014: Tamir Rice is Shot and Killed
On Nov. 22, 2014, Tamir Rice, playing with a toy guy with no orange tip, was shot by Cleveland police. His mother, Samaria Rice, talks with us about her son and the legacy she hopes to create. Read More >>>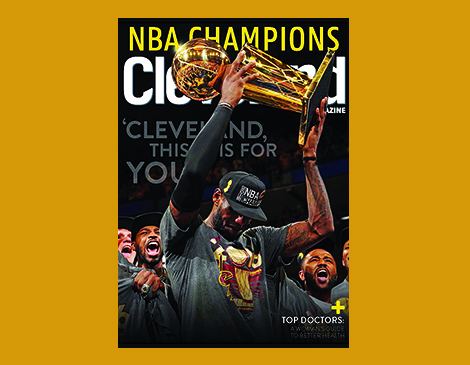 June 19, 2016: The Cavs Win Us a Championship
Writer Jim Vickers reflects on one of the happiest moments in the city's history, when LeBron made good on his promise to bring a championship to the Land. Read More >>>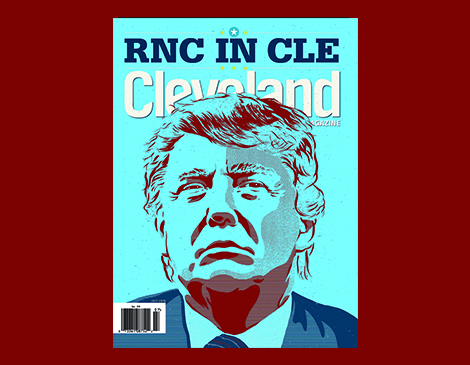 July 18-21, 2016: Cleveland Hosts the RNC
Donald Trump, who buzzed into town in a helicopter, accepted the Republican party nominee at Quicken Loans Arena. Read More >>>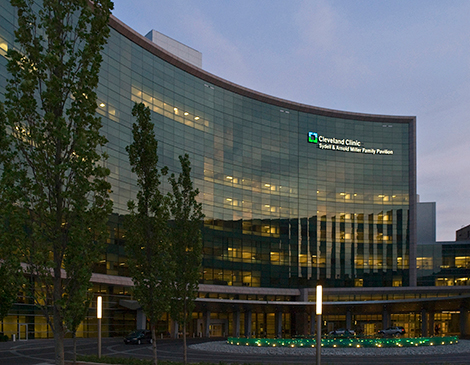 July 2020: The Cleveland Clinic Makes History with Transplant Milestone
The Clinic performed its 2,000th heart transplant and its 2,000th lung transplant in the midst of a pandemic.
Read More >>>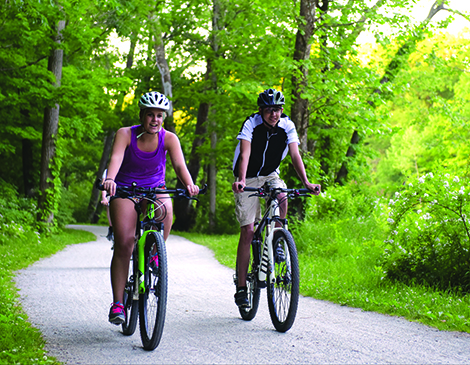 June 9, 2021: The Towpath Trail Is Completed
The 93-mile trail has helped connect Cleveland. Read More >>>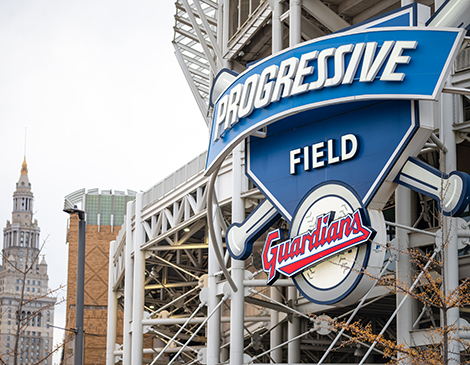 July 23, 2021: The Indians Become the Guardians
The name is a call to the Guardians of Traffic statues on the Hope Memorial Bridge. Read More >>>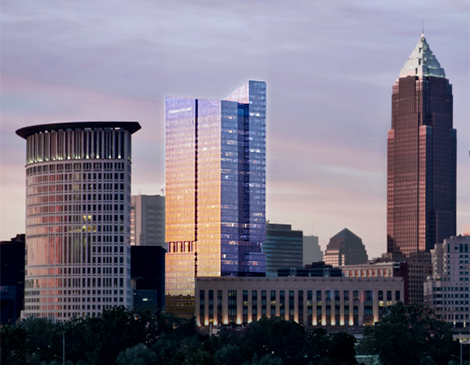 Jan. 28, 2022: The Cleveland 50: Sherwin-Williams Builds New Headquarters
The 36-story building will change Cleveland's skyline, gaining its fourth-tallest tower and cementing one of our best corporate partners. Read More >>>