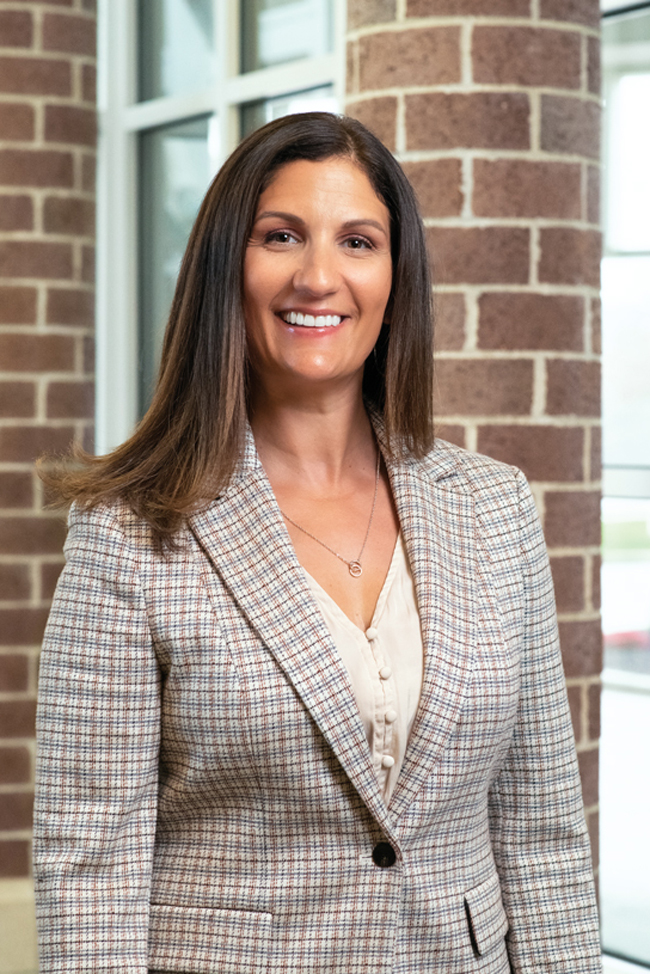 Tara Colopy, Third Estimate Corp.
Tara Colopy wants to break the stigma of a male-dominated trade industry. She's leading by example as the majority owner of Third Estimate Corp., a roofing, siding, window and gutter company her husband, Steve, started in 1996.
"My daughters get to look up to me as a woman in business, and it gives me so much pride," she says, adding that her staff is 90% female managed. "Having so many females in management and a female owner have given us the ability to have that touch — to make roofing sexy."
She laughs, explaining that oftentimes, people view exterior home improvements as afterthoughts — a facet of the industry Colopy is determined to transform by transcending in-home sales to give people a destination to browse high-quality products and envision ways to create beautiful outdoor spaces.
"You design your bedroom and pick your wallpaper, carpet and furniture and make it a space that feels good," she says. "Nothing should separate that from the exterior of the home. That's where a homeowner's pride starts."
During the past year, Colopy is proud to say the company has experienced tremendous growth that allowed her to expand and move the company's headquarters to Solon.
"We love the city of Solon and heard it was a very supportive business community," she says. To give back to the city, Colopy provides lunch from a local restaurant to her employees every Thursday. "My husband and I are huge believers in keeping things local," she says.
thethirdestimate.com, Instagram: @the_third_estimate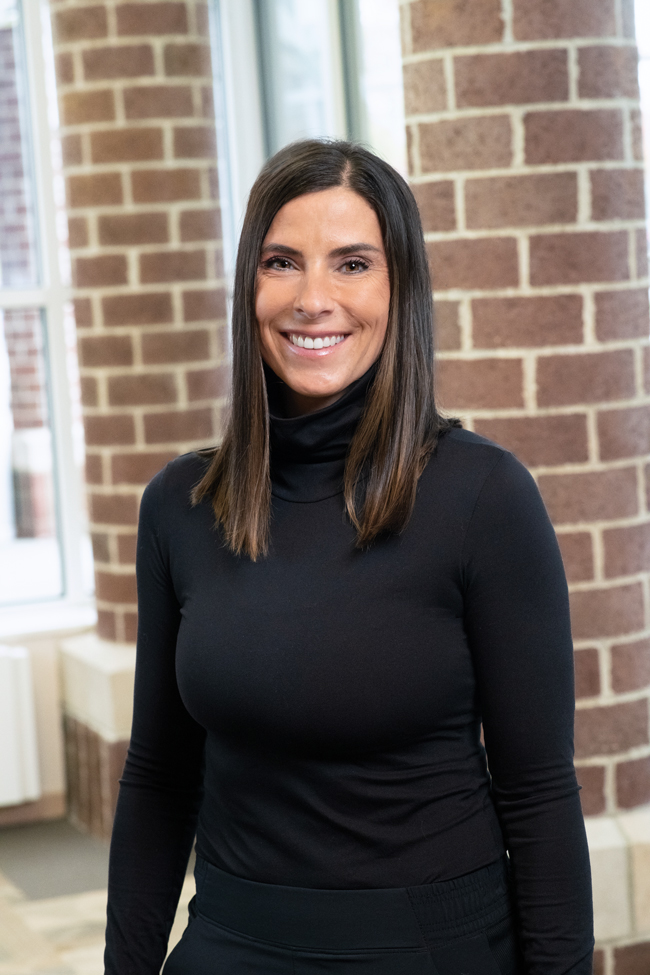 Laura Zavadil, Mega Barre Solon
As a former professional dancer, Laura Zavadil has always had a passion for movement. Seeking an alternative to traditional gym workouts, she discovered Pilates and barre.
"I was looking for something that was low impact and had the longevity for me to do it for a long time," she says. "It's a different type of workout that can resonate with people of all body types."
She started teaching classes to her friends and, in 2013, opened her first studio in Youngstown.
"People loved it," she says, adding that when it came time to expand, she knew she'd find success in Solon. "I felt the community could benefit from these classes a lot. People in Solon value their health and dedicating time to exercising."
Mega Barre Solon, which opened in September 2022, offers about 22 classes per week in barre, power yoga and circuit, as well as box step (modern day step aerobics) and bounce (featuring a mini trampoline). Classes can be modified for any age or fitness level.
"Movement is what matters most. It's what gets our mood increased and endorphins going so we can live happier and healthier lifestyles, both personally and professionally," she says. "It's a special feeling to be able to be that change in people's lives."
megabarresolon.com, Instagram: @megabarresolon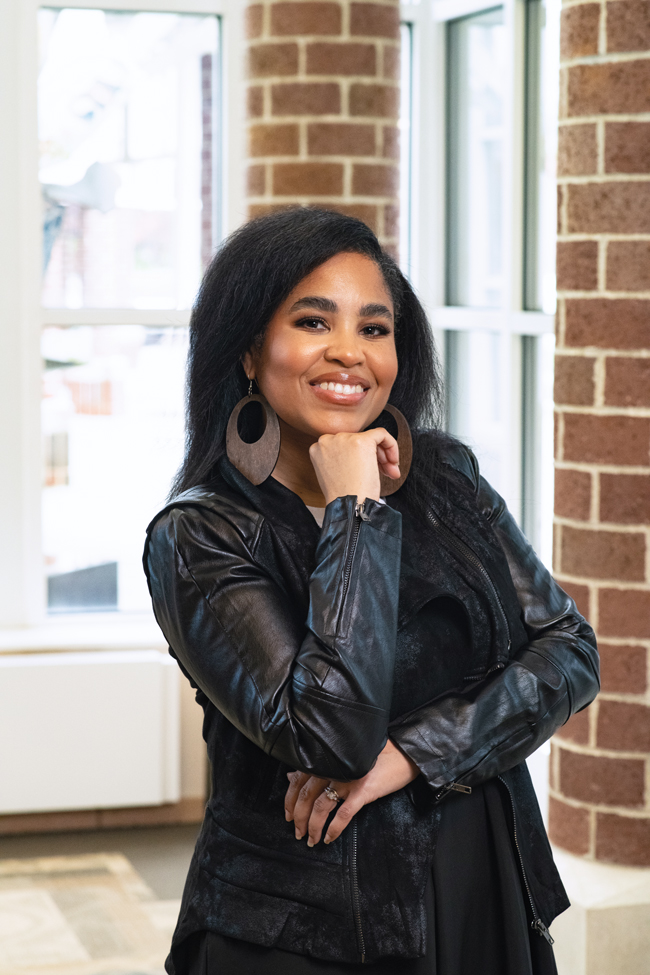 Bianca Cunningham, HighBrow LLC
Bianca Cunningham comes from a family of entrepreneurs. Her grandfather, mother and sister have all owned their own companies. When Cunningham was in high school, she funded a college tour trip with money she raised selling various goods.
"I remember as a teenager going door to door selling balloons, chocolate, candy — whatever I could get my hands on — and people would buy it because of me, my personality and customer service," she says. "Entrepreneurship is in my blood."
With a passion for fashion, Cunningham's first dream was to become a makeup artist for the stars. During cosmetology school, she discovered eyebrow waxing and fell in love with it.
"With the art of eyebrow waxing, it is so important to know what you're doing. You need to have knowledge about facial structure, brow hairs and the direction of growth and the correct shapes and skin types," she says, noting it's also important to consider what products someone is already using. "What I do can instantly change a person's mood, and that is why I truly love what I do."
Cunningham has been a licensed advanced esthetician for more than 25 years. In July 2022, she opened HighBrow LLC, a brow boutique, in Solon. Her business offers eyebrow, facial and underarm waxing, tinting, eyebrow lamination, lash lifts and two training classes. She also sells specialty items, including makeup and clothing.
"When I wanted to open my business, I knew I wanted to be in Solon. It's just a beautiful place to be," she says, adding that she loves being her own boss. "It's a joy to be a great example for my kids and show them how to work hard toward your goals."
highbrow216.glossgenius.com, Instagram: @highbrow_cle_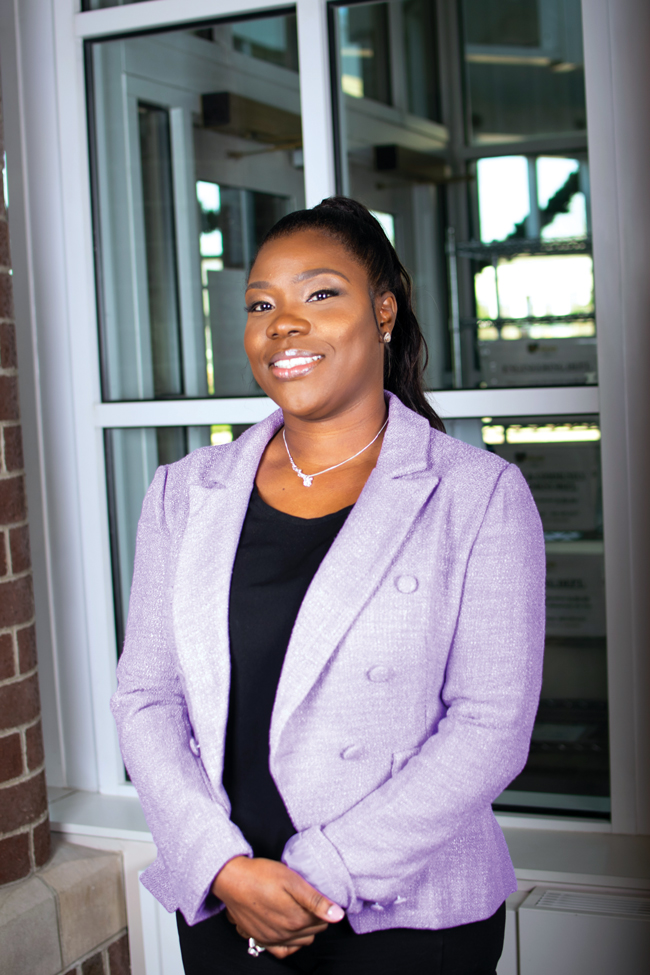 Chyanne Perry, Spa Lavender
Chyanne Perry always knew she wanted to pursue a career in the medical field. She considered becoming a surgeon before realizing it would take too much time away from her family. Her mother, who had arthritis, suggested Perry consider becoming a massage therapist.
"The science aspect of it was very interesting to me," she says. "Massage is very beneficial for stress relief, anxiety and muscular and neurological issues. It's good for people who have a hard time calming down, as well as athletes and people who have issues sitting for long periods of time."
Perry has been a massage therapist for 14 years. In 2016, she opened Spa Lavender in Solon and six years later, moved to a location in the city's core.
"It's been amazing having my business in Solon. The community is awesome," she says. "They're very supportive and resourceful."
In addition to massages, Perry also offers facials, foot/back scrubs, waxing and eyelash extension services. Those looking for an extra dose of relaxation can add a lavender or CBD enhancement or hot stone treatment to their services. "Lavender is very unique and interesting — it's been known to increase relaxation, help people who have cardiovascular issues, is a natural bug repellent, good for air quality and can help with a lot of skin conditions if used properly," she says.
spalavendermassage.com, Instagram: @spalavender440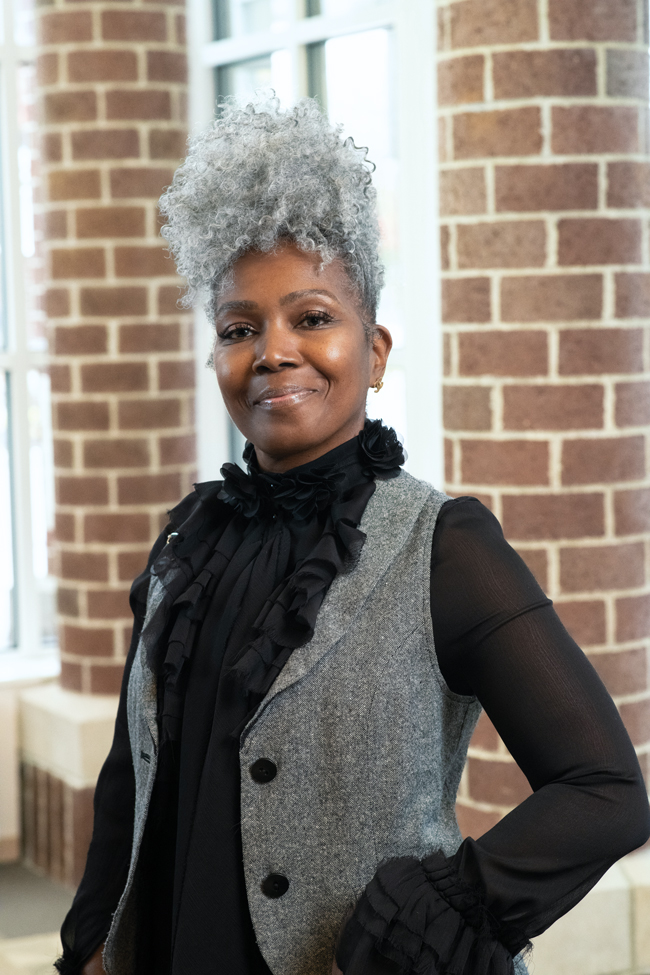 Tonja Harvey, ProStylez Hair & Barber Salon
Everything beauty under one roof — that's the goal of ProStylez Hair Salon, which Tonja Harvey opened in Solon in January 2020. From massage therapists, hair stylists and barbers to nail technicians, cosmetologists, estheticians and hair braiders, about 10 specialists rent space from Harvey.
"We're trying to make it a one-stop shop for the entire family — men, women and children," Harvey says. "Seeing customers come in one way and leaving a different way — refreshed with a new attitude — is extremely rewarding."
Harvey, a licensed cosmetologist, trichologist and cranial prosthesis specialist, has been in business for more than 30 years and previously owned a business in Cleveland. It's been a longtime dream of hers to open a business in Solon, where she's lived for more than 25 years.
"I love how it's thriving and multicultural and the diversity in the community," she says.
In addition to renting space to herself and managing the business (which also includes a clothing and beauty supply boutique), Harvey runs an internship program that helps teach financial literacy, professional integrity and other techniques students don't learn in cosmetology school.
"When students get out of school, they try to open a business with no experience working in the real world," she says. "It looks easy, but it's not. Through the internship program, we shift their mentality and teach them how to run a business professionally."
prostylehairsaloninc.com, Instagram: @ProstylezHybridSuites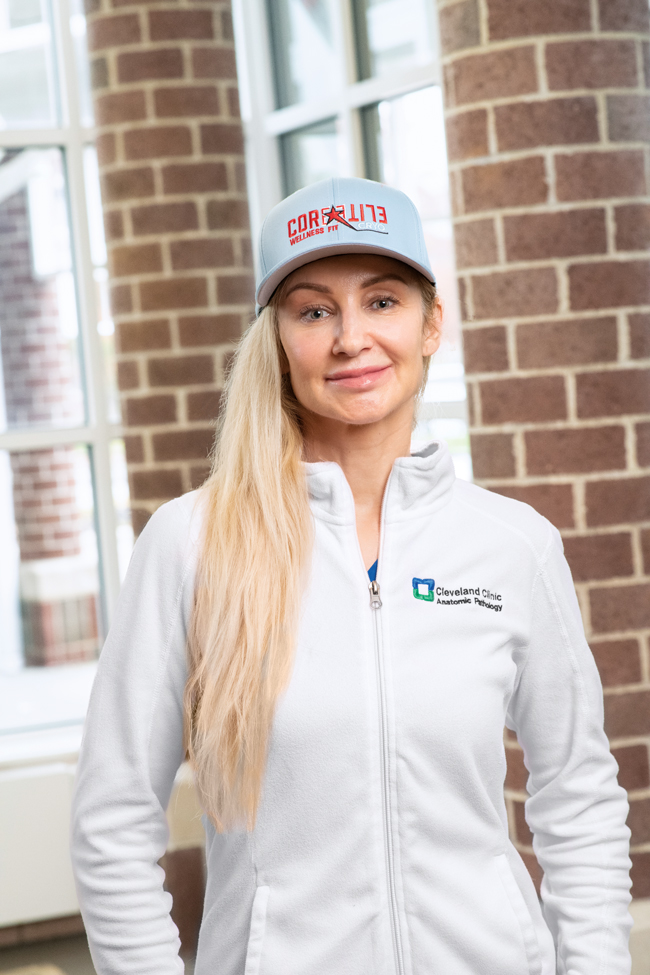 Victoria Kilpatrick, Core Elite Wellness Fit Cryo
At Core Elite Wellness Fit Cryo, it's all about taking a proactive approach to caring for the body. That means keeping inflammation low, circulation high and cellular health functioning optimally.
When the business first opened, its primary focus was whole body cryotherapy, a technique that involves briefly exposing the body to subzero temperatures. "However, we now represent a full Med Spa, overseen by a medical director and staffed by a very qualified registered nurse," says Victoria Kilpatrick, owner.
Core Elite Wellness Fit Cryo offers an entire range of services, including True whole body and targeted cryotherapy, red light therapy, infrared sauna, facials, medical peeling, Cryo T-shock, RF microneedling, CoolSculpting and FDA-approved EMSculpt/EMSculpt Neo. Additional treatments, such as IV infusions, IM injections and a hyperbaric oxygen chamber, are now considered standard.
"We fully embrace traditional medicine and will not hesitate to advise our clients to seek further guidance within the health care system," Kilpatrick adds. "The trend toward personalized health has become our primary focus, too."
Solon has turned out to be a perfect location for the business, as well. "We love the East Side and what the area has to offer," Kilpatrick says. "We just fell in love with Solon. It's a very supportive community."
cryotherapyhealthcare.com, Instagram: @coreelitecryo