If you're anything like us, you'd rather be watching football, Black Friday shopping or baking than spending all day creating a fancy updo for your calendar full of holiday occasions. That's why Akron's Apotheclaire lead stylist Jenn Kidd's go-to is the classic chignon with a stylish twist. "What's on trend right now is kind of elegantly undone," she says. "Even if you wear the chignon messy and then throw a fancy gold clip in it, it's perfect.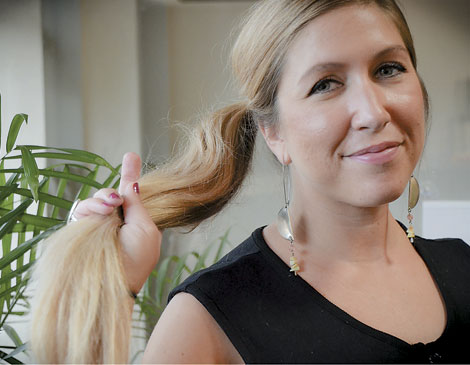 1. Start by making a side ponytail between the back of your left or right ear and nape of your neck. "Curl your hair beforehand if you want a little extra texture going through there," Kidd says.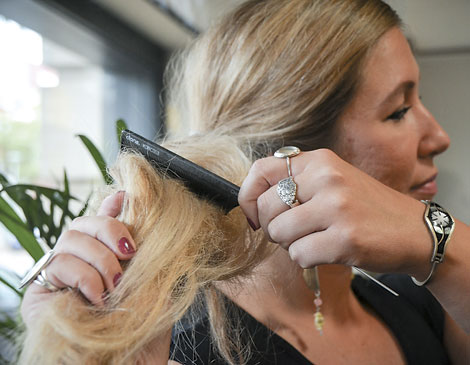 2. Take the ponytail and "tease it a little bit if you want extra volume," she says. Put a comb in your hair an inch from the base and gently brush up. Repeat until you reach the end of the ponytail.
3. Twist hair a little at the base and then wrap the tail around until it forms a bun. Put four bobby pins in your hair: one at the top, bottom, left and right. "You always want the bent part of the bobby pin against your head," Kidd says.