Leann DiPaola left Cleveland for the deserts of Arizona and California 10 years ago. While living in the Golden State, she started a vintage clothing company by hunting for cute finds in thrift stores and then selling them with her own personal twist.
"I'll see a shirt that somebody would just roll past, but I'll look at it and be like, 'OK, so if I cut it up this way, it will look a lot cuter,' " she says.
After three years, she set out to open a boutique, but California's high rent for retail space made it almost impossible. On a trip home for her mom's birthday, DiPaola talked with her parents about opening the boutique back in Cleveland. When her uncle found her a space in Ohio City, she jumped at the chance. "I signed the lease, packed up my car and drove across the country," she says.
Since opening Wild Cactus Boutique in June, she's filled the spot with new pieces from California labels such as Free People and Hayden Los
Angeles along with Cleveland brands such as Odyssey & Oddities, Wild Foot Studio and Oceanne.
While she may be back #IntheCLE, the shop's classic wooden floors, high ceilings, tribal patterned rugs and real cacti accents give off an airy atmosphere. Honey Punch white denim overalls ($78) and tan leather Qupid booties ($42) capture the latest trends and mix well with DiPaola's stylish vintage finds such as high-waisted Levi's ($40-$60).
"Out West there's so many different boutiques and a lot of the trends start out there," she says. "I want to be able to bring those trends to
Cleveland right when they start."
An Item We Love: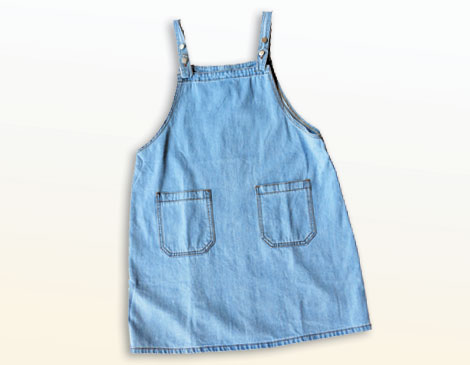 This Hayden Los Angeles denim jumper ($44) can be styled for any season. Leann DiPaola likes to wear it with a simple tank when it is warm outside, but she says you can have a lot more fun with it in the fall. "Wear a really cute, colorful sweater underneath with some sneakers or some tights and some boots," she suggests. "It's a plain piece so then underneath you can do something colorful and dress it up with accessories."
When You Go: 2138 W. 25th St., Cleveland, 216-970-4537, wildcactuscompany.com