If staying close to home these last few months has made you reevaluate your home design choices, then Chestnut Hill Home is ready to help refresh your space. The 4,500-square-foot showroom in Chagrin Falls is filled with furniture, lighting, accessories and fabric swatches to inspire you.

With original hardwood flooring, exposed brick walls and natural light streaming through the space, owner Janna Lutz and her team style different vignettes throughout the store to give customers a feel for what pieces would look like in their own homes. "It's all rooted in classic design, but we try to mix it up and make it fresh and new by combining different materials," says Lutz.

And whether you're just looking for a new rug or need help with a whole room (or home) remodel, Lutz offers interior design for her customers, bringing in specially ordered furnishings and installing them. "A lot of designers are known for a certain style, and if you look at our jobs, they're all different because they enhance the personal style of each homeowner," Lutz says.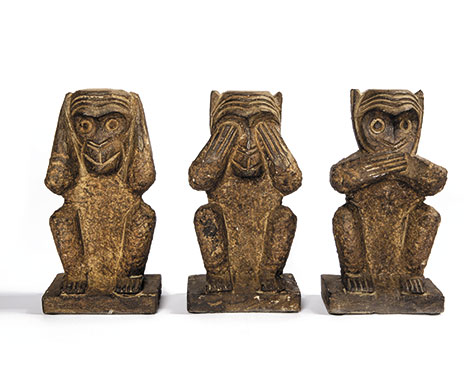 An Item We Love: Known in the shop as the "hear no evil, see no evil, speak no evil" monkeys ($230), the Legend of Asia stone trio brings a little Zen to your home.

25 N. Franklin St., Chagrin Falls, 440-247-6858, chestnuthillhomechagrin.com

Click here to explore more than 30 local shops and boutiques as part of this month's "Shop Local" package.