Cori Imbrigiotta doesn't chase trends. Instead, the owner of Haven in Chagrin Falls focuses on giving her customers timeless looks that are styled to their personal tastes and will stay in their closets for years to come. Imbrigiotta's plan for the store when she opened it in 2013, was a neighborhood shop with exciting brands and a personal relationship with customers, something she thought was lacking in the area.

"The store is highly curated," she says. "I do all the back work and find all the pieces that I think my clients will love and wear again." She stocks brands out of New York City and Los Angeles such as Cami NYC, Helmut Lang and MadeWorn, often handpicked for specific clients in mind. Imbrigiotta also has been focused on carrying sustainable brands. But a big difference inside Haven is the personal styling, where clients can book a time to shop personally with Imbrigiotta among the boutique's curated clothing racks.

If clients are unable to come to the store, Haven can also deliver the items to a person's home to try on at their leisure, and Imbrigiotta is available over text or video chat for styling tips. "[Haven is for] somebody who is looking for the concierge-type shopping experience versus a quick mall-type transaction," Imbrigiotta says. "I wouldn't really say [the store has] an age range, it's more so a personal aesthetic — modern and timeless and classic."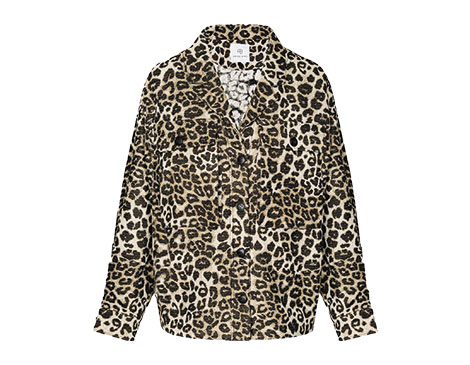 An Item We Love: The leopard print Flynn Jacket ($349) from designer Anine Bing offers a fresh take on a classic bomber jacket that can be worn by anybody.

13 W. Orange St., Chagrin Falls, 216-577-5909, shop-haven.com

Click here to explore more than 30 local shops and boutiques as part of this month's "Shop Local" package.