For those who like to shop, Laura of Pembroke checks off a lot of boxes on our "want" list. From gifts, clothing, accessories, and home decor to furniture, walking into the Pinecrest store is like stepping into a charming space that's packed with items that can fill up our own homes and wardrobes.

But it didn't start out that way. Co-owner Laura Sirpilla Bosworth and her family expanded into home decor and design consulting years ago at their Canton location after customers took note of the small inventory of furniture they started to carry. "Our intent was not to go into the home furnishing business," says Bosworth. "We were asked to carry more [items], and I was asked to work with clients' homes. It just happened."

With a full-fledged home design consulting business now a part of the shop's portfolio, Bosworth still gets excited for the family's first passion: fashion. With a curated selection of designer and European brands, the shop has a mix of price points and styles to suit all tastes and budgets. "Our shoes make the outfit, or the jewelry makes the outfit," she says. "What excites me is finishing off the look."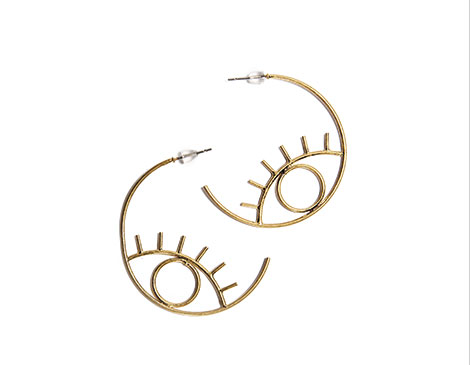 An Item We Love: Worth a second look, Laura of Pembroke's Eyelash Hoop earring ($30) are a cheeky, playful style that comes in gold or silver.

200 Park Ave., Suite 134, Orange Village, 216-508-6060, lauraofpembroke.com

Click here to explore more than 30 local shops and boutiques as part of this month's "Shop Local" package.