Sara Hoover has always loved Little Italy, even living in the same house her grandmother grew up in. So when the graphic designer lost her job in 2018, she saw it as an opportunity to root herself in the community further by opening a storefront to sell her cards, mugs, shirts, gifts and more.

"It was kind of my 'now or never,' " says Hoover, who now sits on the Little Italy Redevelopment Corp. board. "It was always my dream. I never thought I would actually do it." With a knack for creating pieces that are sleek and simple in design such as a Holy Rosary Church tea towel or a fun, whimsical Little Italy magnet pack, Hoover embraces her neighborhood.

Don't worry, Cleveland fans will find other items they love such as the Cleveland Babe tote or the Guardians of Traffic note cards. And for pet lovers, she recently launched a new line catered to our furry friends after welcoming a new puppy into her life. Think water and food bowls, toys and even keychains and pins. But for Hoover, the best part is getting to meet new people. "The neighbor-hood's part of who I am," she says. "I feel like my grandma would be really proud of me."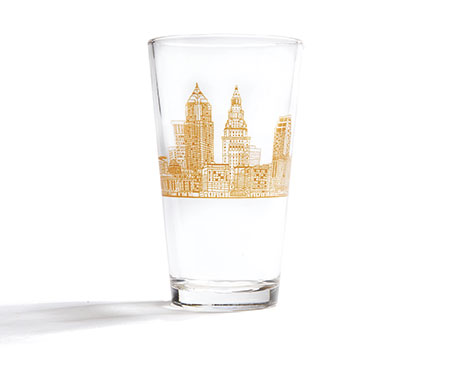 An Item We Love: The Cleveland Skyline Pint Glass ($11) is a simple yet classic take on our city.

2017 Murray Hill Road, Cleveland, 216-282-4727, shopsmallscreendesigns.com

Click here to explore more than 30 local shops and boutiques as part of this month's "Shop Local" package.