Haunted house enthusiasts Rejoice. Screams can be good medicine when shared with friends. "People seek fear-inducing events that are safe, like haunted houses and scary movies, because of the intense feelings created by the chemicals released into our brains," says Scott Bea, doctor of psychology at the Cleveland Clinic. A good fright provides a jolt of endorphins, dopamine and adrenaline, which triggers your fight-or-flight response and heightens your awareness.

"It gets your adrenal glands going, and some people feel more alive," Bea says. "Afterward, there can be a sense of calm." While fear may release positive chemicals and could even help some avoid dangerous behaviors such as drug use, the benefit lies in the social, emotional and entertainment benefits of having a good time.

"When you're doing an activity like that with friends, the pituitary gland secretes oxytocin or the 'relationship chemical' as bonding takes place," Bea says. "It's about surviving it together and talking about it later." Bring some of the spooky good times home this month by checking out these new scare-tastic Lakewood shopping haunts.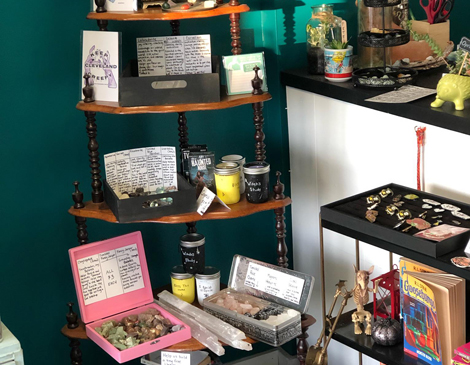 Cleveland Area Paranormal Society: Brave souls warily venture into this small storefront, which has hosted classes such as Candle Magic 101, Millennial Witchcraft, haunted history tours of Ohio City and other creepy gatherings since opening in February. "We do all sorts of spooky stuff," says co-owner Jessica Oktober, who sells custom candles, ghost-hunting equipment and other paranormal items. "Cleveland is old, so there are spirits everywhere." 2009 Carabel Ave., Lakewood, 216-505-5302, cleparanormal.com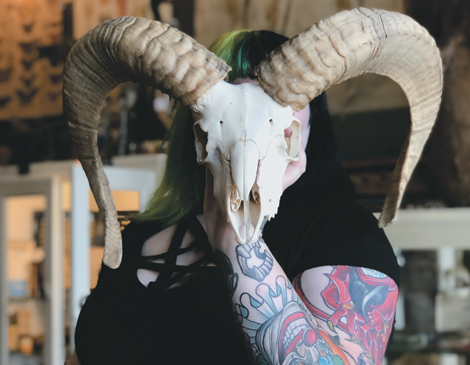 Cleveland Curiosities: Human teeth, skulls, skeletons and other freaky cadavers pack the shelves at this one-year-old store. "It's kind of like a natural history museum," owner Clement Kunkle says of his dark-leaning oddities shop, which sells taxidermy, wet specimens, antique medical equipment and other macabre objects. "Collecting oddities has been around forever, but it's become more mainstream the last five years or so." 13375 Madison Ave., Lakewood, 440-334-0455, clevelandcuriosities.com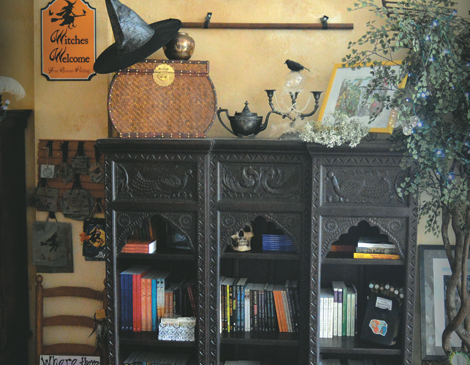 The New Moon: Mingle with fellow occultists while stocking up on new age products and spiritual healing services at this enchanted corner store. "We offer a safe space for people to come in and learn about themselves," says owner Dawn Bartos. "Crystals, candles and incense are big sellers, but the biggest thing we offer are classes and events." Make sure your broom is ready for the Cleveland Witches Walk on Oct. 5.15729 Madison Ave., Lakewood, 216-577-5454, newmoonwitch.com