It's hard to believe that Dave Koen and Laura Drapac weren't planning on owning a store. But the couple behind Lakewood's Threefold Gifts met more than 10 years ago when they were both studying to be teachers, Koen a history teacher and Drapac an art professor.
But when you walk into their small but mighty shop, it's obvious this was what they were meant to do. "Overall, we just try to make people feel at home when they come in," Koen says.
The light pours in from the windows at the front of the Madison Avenue shop, which the couple opened in June 2018, and acts as a spotlight for hundreds of handmade items from more than 60 artisans across five states. Find everything from a small collection of records and handcrafted candles to blankets, jewelry and more.
"It's a lot," says Koen, laughing. "But the thing that ties it all together is that each item is made by hand by someone that works hard and deserves to have their things in stores."
The space is a treasure trove of gifts, trinkets and finds — cat earrings from Cincinnati-based Ellebrux ($16), drippy pot ceramic mugs from Philadelphia artist Brian Giniewski ($55) and even a few titles from Cleveland's own Belt Publishing ($16.95-$30) such as How to Speak Midwestern and Cleveland in 50 Maps.
"We have so much in our store, it's nearly impossible for people not to find something they love," Koen says. "And the great part is that you're not putting your money into some big corporation. It goes to the people who made it. Who knows, you could be helping them buy a home or groceries or something, and that's what is so important."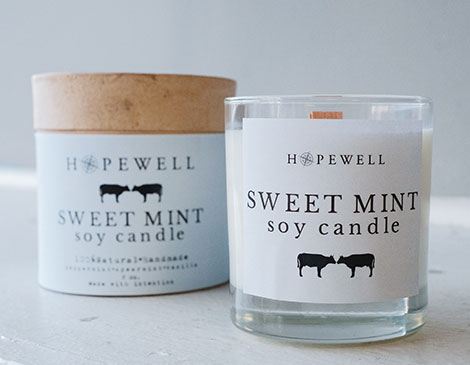 Item We Love: It smells great, but this Hopewell Sweet Mint Soy Candle ($14) also comes with an inspiring story: It's made by residents at the therapeutic community farm located in Mesopotamia, Ohio. Other scents include Light Lavender and Smudge.

When You Go: Threefold Gifts, 13339 Madison Ave., Lakewood, 440-644-0333, threefoldgifts.com