If the soothing moon and star patterns hanging dreamily on Britash Baby Boutique's windows don't draw you in, then the genuine bond of sisterhood will.
Brittanie Edelman and Ashleigh Trader opened Britash Boutique on Mentor Avenue in 2018 as a shop dedicated to women's fashion, but after being pregnant around the same time, the sisters decided the boutique needed a change.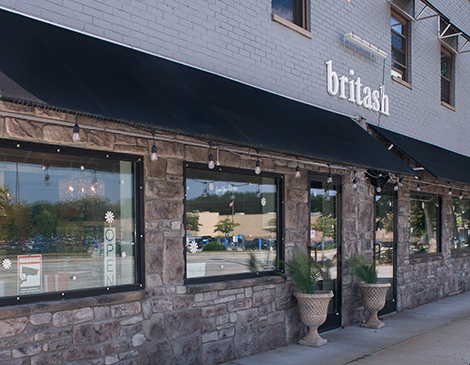 In June, they re-opened their Mentor storefront as a place where moms, friends and, of course, sisters, can shop together for themselves and little ones on the way. Baby necessities, such as teethers and onesies, are abundant, but so is the selection of women's activewear, jewelry and accessories — all popular products in the original Britash concept.
The sisters have always considered themselves best friends. This strong relationship began during their childhood in Boca Raton, Florida, the inspiration behind the boutique's coastal "southern chic" aesthetic. To this day, they still live on the same street.
"You're still in Mentor, but you get that feeling of 'Am I in the Carolinas? Am I in Florida?' That's the kind of fresh feeling we wanted because with babies, it's brand new, it's fresh," says Edelman, describing the store.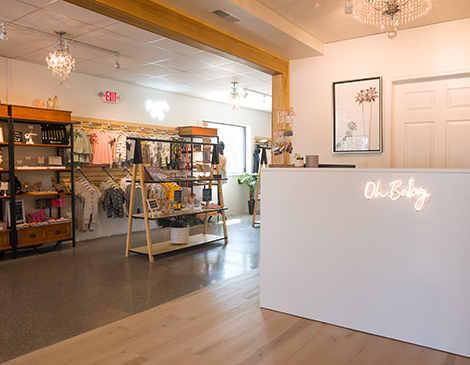 Britash Baby Boutique greets patrons with a neon "Oh Baby!" sign affixed to the counter and a clean layout that is easy to navigate. Wooden shelves and cream painted walls are warmly lit with mini twinkling chandeliers that create a positive vibe for women entering a new chapter in their lives.
"You're probably overwhelmed when shopping for a baby," says Trader, an expecting mother herself. "You just want to come in and have it simply laid out for you."
Products we love: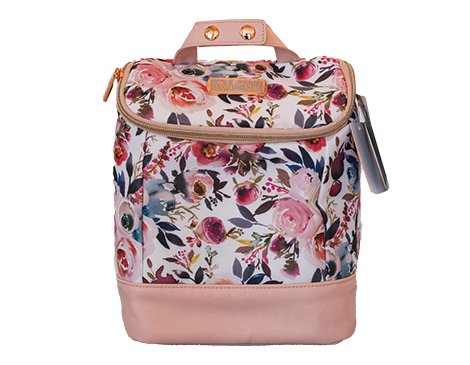 Bottle Bags ($34.99)Perfect for the stylish momma on the go, these coolers keep milk cold for a walk in the park or a trip to the store. The zipper pocket holds three milk bottles with room to spare for snacks— mindful of both baby and mom.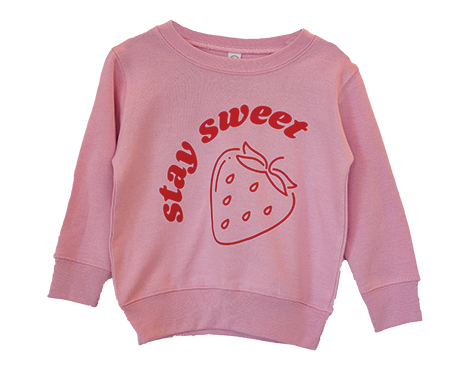 Stay Sweet Sweatshirt ($24)
Colder weather is on its way. Britash offers adorable crew neck sweatshirts in a variety of designs to keep your baby cozy in style, but the "Stay Sweet" pink sweatshirt is an early fall staple.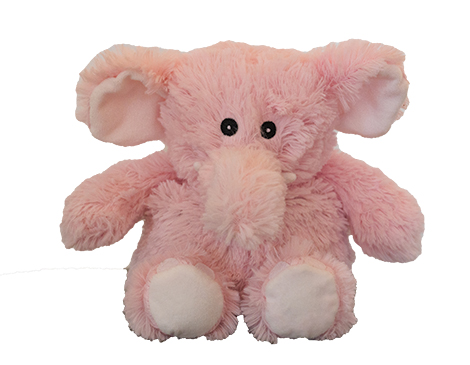 Warmies Stuffed Animals ($14.99-$29.99)
These cozy, huggable animals are a sure way to soothe little ones. From elephants and bears to dogs and frogs, the lavender scented animals heat in the microwave and provide a warm snuggle for your baby.
Get ahead of Cleveland's latest trends by signing up for our free newsletters "CLE Style" and "At Home CLE" —covering the makers, shop owners, fashion leaders and décor visionaries that inspire our city.