Take a break from posting selfies and food shots and start scrolling through Avalon Exchange's Instagram feeds. With locations in Cleveland Heights and Lakewood, the resale clothing and accessories boutique sells a portion of its items using Instagram. At its Coventry outpost, which amasses nearly 200 new items every day, the staff highlights 25 to 50 of those online. "People turn their post notifications on and get notified any time an item comes in," says Cleveland area manager Matthew Leeb. "If it's something they want, they can call in and purchase it. That's why items go so quick." Here's a snapshot of three items that recently sold.
Vintage Polo Sport Mini Backpack with Polo Bear
The mini backpack came stocked with the iconic bear that has adorned sweaters since 1991. "This item is a bit more rare," Leeb says. "It's cool to see stuff like this coming through here from the '90s." A must-have for vintage designer clothing collectors, the item sold for $30 in less than 10 minutes.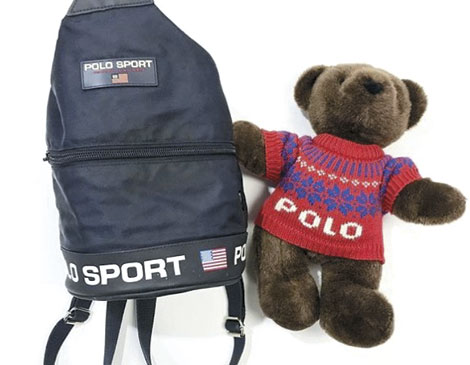 Louis Vuitton Neverfull MM Shoulder Bag
Whether it's a $5 T-shirt or this Louis Vuitton shoulder bag that fetched $750 in less than an hour, the store loves rare products in great condition. "A Louis Vuitton Neverfull bought in a store — even used — can go for $1,200," Leeb says. "[At Avalon,] you're getting it for half the price."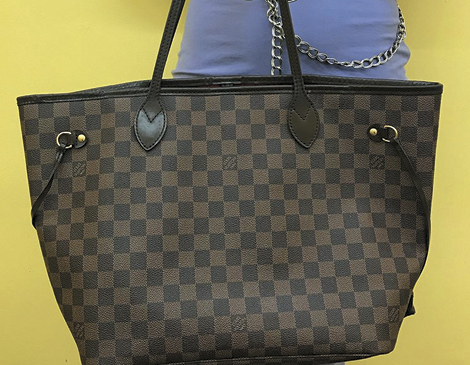 Comme des Garcon PLAY x Converse Chuck Taylor Hi-Top Sneakers
The unisex sneakers were a collaboration between Comme des Garcon, Rei Kawakubo's Japanese fashion label, and Converse, the century-old American shoe company. The shoes sold for $52 in 90 minutes. "Anyone can wear them," Leeb says. "That's kind of something you don't see every day."