It's hard to find a shade that suits everyone and looks good with your favorite pair of jeans. But tawny port — a deep burgundy that reminds us of a rich red wine — should be the anchor of your fall palette. "It really complements a lot of different skin tones and a lot of different hair colors too," says Isabel Pritchett, owner of Sanity in Chagrin Falls. Pritchett selects three items from her store to show us how to wear the trendy hue.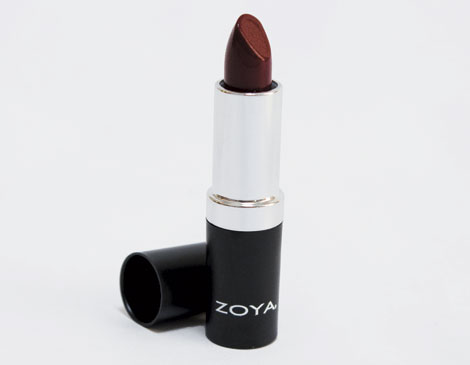 MOUTH OFF
If you want to test-drive this bold shade, start out by slicking on a rich lipstick such as Zoya's Georgia ($12). "Because of the richness and deepness of the color, it really brings out people's features," she says.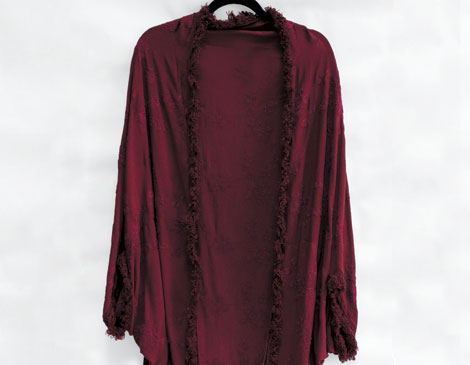 WRAP IT
Pritchett suggests making a statement with Umgee's Wine and Dine Me kimono ($57), which features an embroidered, floral print in tawny port. Wear it with jeans and a cami or glam it up with an all-black look. "It's one of those pieces that's so easy to take from day to night," she says.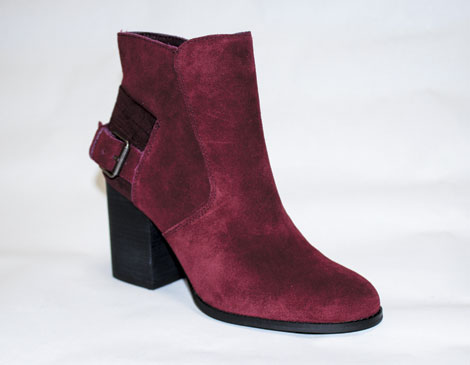 STEP OUT
Booties are still big this fall, but put some pizazz in your step with Sbicca's Lorenza tawny port booties ($62). "You can incorporate it with a really cute ankle-length jean, a black jacket and a simple cami underneath," she says. "It's one of those colors that just goes with so much."