Whether it's the consistent motion, the soft feeling of yarn or the sense of community it ignites, the art of knitting has always been something that creates a positive impact on people. Projects — whether it's a simple scarf, a cardigan or a pair of socks — can weave people together, create a good challenge for those wanting a new hobby and has even been proven to be a good outlet for stress and anxiety.

"I think even during these last few months, it's a comforting hobby," says Sarah Flinn, owner of Superfine Yarn Co. in Ohio City. "If you're someone whose mind is always racing, it kind of takes that away and lets you focus that energy into something positive." So whether you already know some tips from grandma or are adding this to your quarantine list, there are countless ways to make the most out of knitting.

Three Local Yarns We Love
Whether you love bright colors or different textures, here are unique yarn gurus to get your next batch from.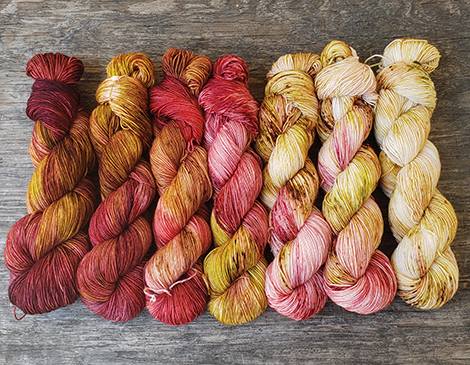 Cornbread and Honey
Tanya Hynes got into hand-dyeing yarn after being inspired by other dyers online. She makes small-batch dyed yarn that usually has less saturated and more vintage-inspired hues such as soft oranges and pastel purples.etsy.com/shop/cornbreadandhoney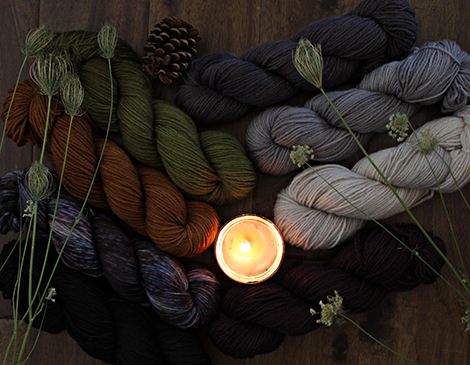 Fuzzzy Green Fibers
Larissa Gregorin realized there weren't enough options of non-synthetic dyed yarn. She started her own online shop where she sources nylon-free yarn from U.S.-based farms and mills and dyes them earthy and muted colors. fuzzzygreenfibers.com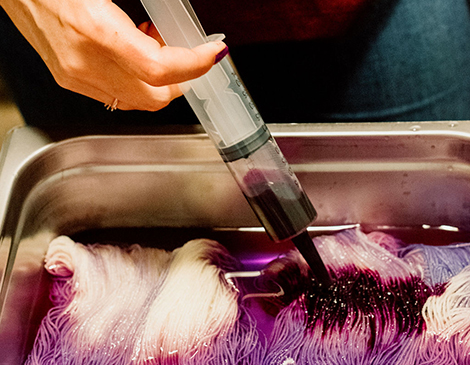 SuperFine Yarn Co.
Sarah Flinn's first batch of dyed yarn was actually made from Kool-Aid packets. Now, Flinn runs her business out of a studio in Ohio City where she concocts different hues and colors of yarn — think vibrant greens and bold reds. superfineyarn.com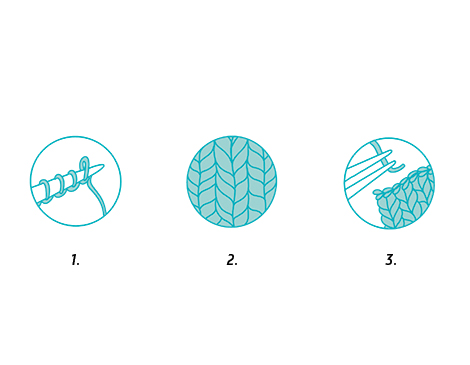 Master These Moves
If you speak to an expert knitter, they'll tell you there are many ways to loop and tighten the yarn to make a project easier, faster or more unique looking. But it always starts with the basics. So before you get started, we break three of them down for you.

1. Cast On: Wrap the yarn on your needle, which will serve as a base for the project. Essentially, you're creating the little hoops along the needle before you begin building on it, so depending on your project's size, you may need 20 to 50 stitches to start.

2. Knit Stitch: This step will ultimately be your main move, as you build on top of stitches. As you repeat this movement, you'll see your project expand and grow from where you started — but the key is looping and tightening the yarn enough times that it becomes like muscle memory.

3. Cast Off: Ending your project on the right foot is just as important as the other moves, as it helps ensure that your final masterpiece will hold together. This last step will allow you to neatly get your yarn off the needles and create a sturdy knot at the end.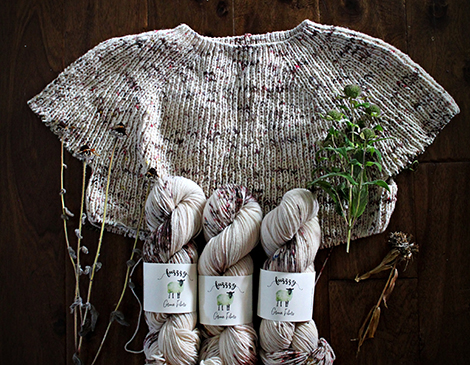 Skill Set
The sky's the limit when it comes to knitting. You can make everything from intricate blankets to cozy mittens. But it's good to know where you're at based on your skills, since only practice will make perfect. Sarah Flinn from Superfine Yarn Co. gives us three projects to try.
Beginner: Scarf
For first-time knitters, you don't want to get in over your head, so start with a simple accessory for your neck instead. Since the knitting trajectory for a scarf is just a straight line, it allows your fingers to get used to repeating each stitch. "It's just easy to go back and forth and easy to fix mistakes," she says.
Intermediate: Triangle Shawl
Try your hand at changing direction while knitting by making a triangle shawl. The slight challenge in this project is its triangular shape, which tests your stamina and muscle memory since it's a bigger project that takes more time. "Since it needs to end up like a big crescent or triangle, you're adding stitches or decreasing stitches," says Flinn.
Expert: Sweater
For advanced knitters, it's game time. When working on a sweater, you've got to get the size right. Using a pattern can help ensure this, but the most experienced knitter should create a swatch before they begin. This knitted square will help you figure out what kind of stiches you'll use throughout the sweater. "Then you can either adjust your needles up or down, or your stitches up or down," Flinn says.