If You're Planning A Night Out: Jean & Lou
About The Shop: The Cuyahoga Falls shop doesn't miss any trend, whether it's floral blouses, two-piece sets or jumpsuits. Opening last May, owners Whitney Milligan and Lyndsey Marie joined forces after owning a previous boutique together three years ago. After a rebrand that included renaming the shop after their mothers, they focused on making the boutique a one-stop-shop for everything from women's clothing to home and gifts.
What To Wear: You want an outfit that says cool and classy — so focus on a top. "Think about the little details, especially in the summer with strapless [tops], tanks or open backs," says Marie. "It's always fun to think about how you can really change an outfit with cute, strappy bralettes."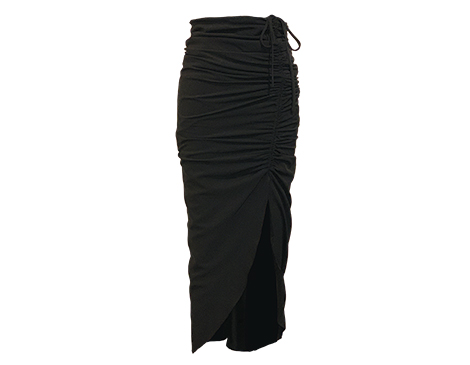 The Must-Have: The Gilli Tongue-Tied Midi Skirt ($42) provides a bit of texture with its ruched design, which creates a length that's not too long and not too short.
When You Go: 2237 Front St., Cuyahoga Falls, jeanandlou.com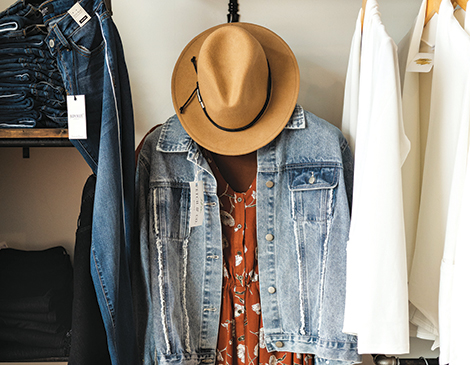 If You're Brunching It Up: Fetch & Co.
About The Shop: After running Fetch & Co. as a pop-up shop for a few months, owners Abbey Markowitz and Julia Gramenz opened their Lakewood brick-and-mortar in February 2018. Their shop has a clear goal in mind: comfort and inclusivity for women of all sizes, whether it be in comfy denim, loose-fitting blouses or a dress that hangs just right.
What To Wear: When it comes to the late-morning meal, go for comfort as well as something bright and trendy. The duo recommend a skirt or pants in a simple color so you can layer on bold accessories. "You can really go a little crazier with your jewelry if you want to wear a more statement piece or pair of earrings," Markowitz says. "You can do that, or even add a hat or maybe a headband."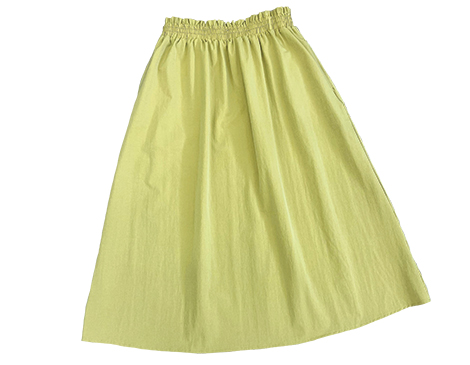 The Must-Have: Fetch & Co.'s Gold Tea-Length Skirt ($55.50) in yellow will match your eggs Benedict and go perfectly with a simple graphic tee or a fun crop top.
When You Go: 15613B Detroit Ave., Lakewood, 440-462-9124, fetchand.co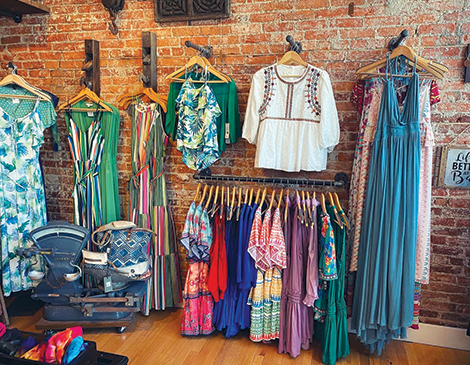 If You're Having A Beach Day: Blush Boutique
About The Shop: This small, yet vibrant Chagrin Falls boutique is known for its brightly colored gemstone necklaces, loose dresses and overall feminine vibe. Not just following trends, owner Laurie Klopper goes with her gut when picking her classic pieces for the shop.
What To Wear: You've got your swimsuit picked out and a picnic basket full of beach day snacks, but how are you going to dress it up for some time at the lake? Klopper enthusiastically recommends a breezy, soft maxi dress as a no-brainer. "People kind of fight me on the maxi dresses and say, 'Oh, I'm not sure if I can pull it off, I feel like it looks too fancy,' " Klopper says. "Just throw on a pair of flip-flops and all of a sudden it dresses it down."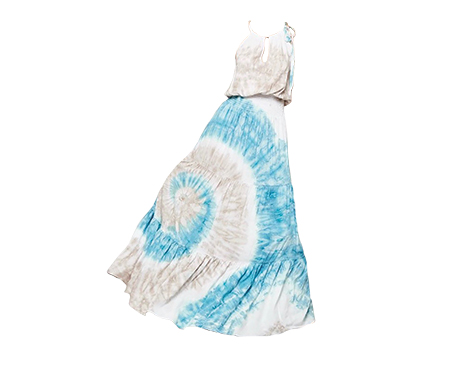 The Must-Have: The Promesa Tie-Dye Patterned Maxi Dress ($64), made out of 100% rayon, imitates the feeling of silk and allows for breathability.
When You Go: 9 N. Franklin St., Chagrin Falls, facebook.com/blushcleveland