Sometimes it's hard to keep your cool on those hot summer days, especially when your locks are weighing you down. To lighten things up, Jamie Spaid, co-owner and stylist of downtown salon Manifest, offers this easy-breezy style. "This is a perfect quick little summer one," she says. "Everything is out of your face."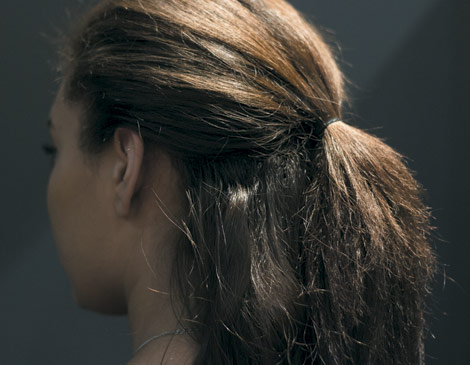 1. Pull back half of your hair in a tight pony, from your ears back to the center of your head. "I recommend using a texture spray, maybe also letting your hair air-dry for summer would be great." Spaid says. Rake through hair to add a voluminous look.


2. While holding the base of the pony-tail behind the rubber band, create an opening between the rubber band and your head. "Put your fingers underneath, then grab the tail and pull through," Spaid says. This creates an inside-out twist.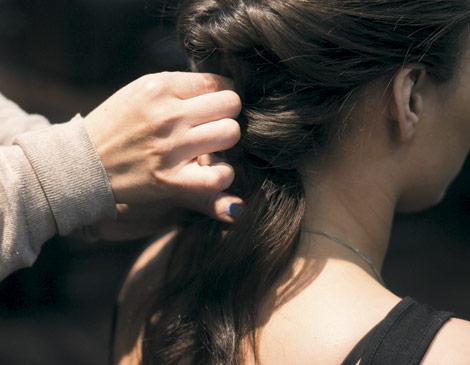 3. Take the remainder of the hair underneath and repeat steps 1 and 2. Add medium hair spray while raking through the twisted pony. "Then, I pick some pieces of hair to add volume — to create an organic and lived-in look," says Spaid.