San Diego has Comic-Con. Austin has South by Southwest. And every September, marketing professionals from around the globe convene in Cleveland for Content Marketing World.

If you don't work in marketing, the phenomenon that is Content Marketing World might feel worlds away. Though, if you keep an eye out, you'll see orange-hued ads on local media pages, billboards in the airport, banners on cabs around town and #CMWorld trending on Twitter.

The annual event attracts thousands of attendees, around 100 sponsors and buzz-worthy speakers, including celebrities and marketing world stars.

This year's headliner is Emmy-nominated writer, producer, director and actor Mindy Kaling of The Office and The Mindy Project fame. In the past, actors William Shatner, Tina Fey and Mark Hamill have keynoted.

CM World is produced by the London-based Content Marketing Institute, a company founded by Clevelander Joe Pulizzi. The event has grown from 600 attendees with 65 speakers in 2011 to an anticipated 4,000 attendees and 225 presenters this year. Since its inception, the event has evolved and expanded alongside the term "content marketing," says CMI general manager Stephanie Stahl.

"Ten years ago, 'content marketing' was a term and initiative people were still learning about," she says. "Now it's almost synonymous with 'marketing.' "

For anyone who can't foot the expo and conference's more than $1,000 entry fee, Chatter, CM World's Facebook Live streaming studio, is set to feature interviews with keynote speakers, attendees and sponsors. But before that, Stahl keys us in on three things not to miss at this year's meeting.

Get Out

Morning fun runs, yoga sessions and a night out at Punch Bowl Social give conference-goers a break from the marketing action, while the annual Kickoff Party at the Rock & Roll Hall of Fame Sept. 3 from 7:30-10 p.m. sets the stage for a few days of fun and networking. "Providing fun and a chance for people to meet with their peers is critical," Stahl says. "We like to expose attendees to multiple places in Cleveland, like the Rock Hall and Punch Bowl."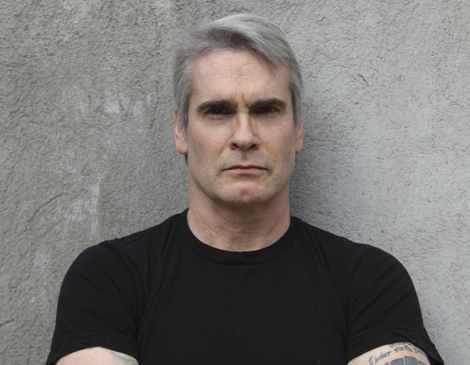 Content Rocks

In addition to much-hyped presentations from Kaling and content marketing influencers, Stahl says Henry Rollins — a writer, actor, comedian, presenter and former frontman for seminal punk rock icons Black Flag — is sure to make for an interesting presenter when he takes the stage Sept. 4 at 5:15 p.m. "He's a big content producer," she says. "He will wow and challenge the audience to think of content in a different way."

Yap It Up

Everybody can use a good dose of some puppy love to de-stress, even marketers. Yappy Hour, a cocktail party on the CM World show floor Sept. 4 from 6-7:15 p.m., welcomes furry friends from City Dogs Cleveland. The event also serves as a fundraiser for the city kennel's adoption program and the Orange Effect Foundation. "It's a fun mental break for attendees to get to sit down and pet a pup," Stahl says.