A festival devoted to a fuzzy little worm that is said to predict the weather patterns of winter? Sounds far-fetched, but it is a pivotal part of the culture in Vermilion. And this year, woolybear lovers from everywhere will gather in the town center for this golden anniversary.

The Woolybear Festival got its start in Birmingham, Ohio, and moved to Vermilion under the direction of Dick Goddard, famed Fox 8 meteorologist who helped form the festival as a means of fundraising with Maureen Coe for Birmingham's PTA.

After the festival's cancelation in 2020 due to COVID-19, this year marks the golden anniversary, but it is also the first festival without Goddard in attendance. Goddard passed away on August 4, 2020, at the age of 89 and is remembered as a beloved meteorologist, animal advocate, father and friend.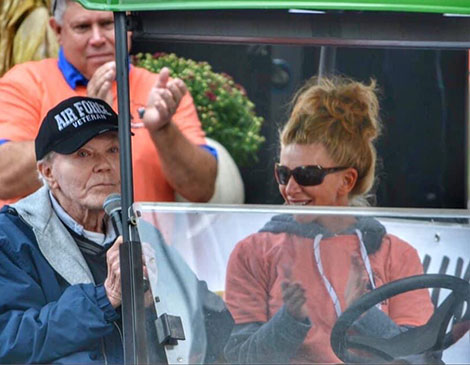 Now, the festival is celebrated in Goddard's memory, his passion for community still alive through the tradition that has lived through generations.

"People are always saying 'I used to come here as a kid and now I bring my grandkids' and we want to keep that tradition alive," says Sandy "Dee" Coe, Executive Director of the Vermilion Chamber of Commerce and Woolybear Festival Coordinator. "It's just such a fun day where we can all be a kid for a day."
Coe has been involved with every Woolybear Festival to date and is the mind behind the 50th anniversary, which will include the annual parade, featuring marching bands from all over the state, and a commemorative flyover, taking place to honor fallen veterans of war.
In addition, there will be events rooted in tradition such as the woolybear 500 race (taking place on the original track built by Coe's father in 1973), the wooly bear king and queen contest for kids and the pet look alike costume contest all celebrating the legend of the woolybear.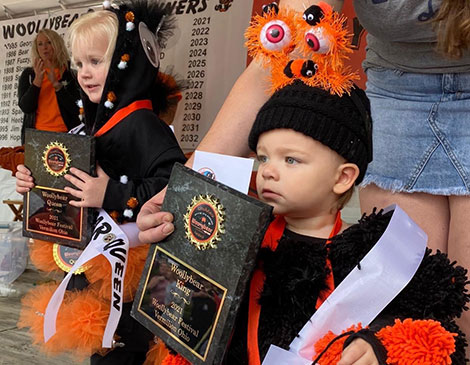 "Mr. Goddard was really into folklore and the woolybear in the farmer's almanac is a folklore of how our winter is going to be and predict what the winter weather is going to be," says Coe.

This lore has been interwoven into the hearts of Vermilion's citizens as they celebrate this little worm and all it has done for the community, culminating in a celebration that supports local nonprofits.

"I have wooly bears in my blood," laughs Coe. "It's fun and it's worth it because you see the faces of the people visiting and how happy they are. As long as I'm alive, and I probably have a good 50 more years in me, I will continue with Woolybear."