Most parks close up when the sun goes down, ushering out daytime visitors by curfews that follow the level of remaining light in the sky. But one Geauga County institution, tucked in a corner of Montville, Ohio, welcomes most of its visitors in the dead of night.
At Observatory Park, red walkway lights flick on as the sun sets, illuminating the path toward the planetarium and Oberle Observatory buildings. Trees rustle in a breeze, crickets chirp in the distance and, as the final tones of dusty red and orange seep out of the sky overhead, starry clusters pop into vision.
"We're only 32 miles from Public Square," says Observatory Park naturalist Chris Mentrek, "and already, there's just such a difference in the view of the night sky."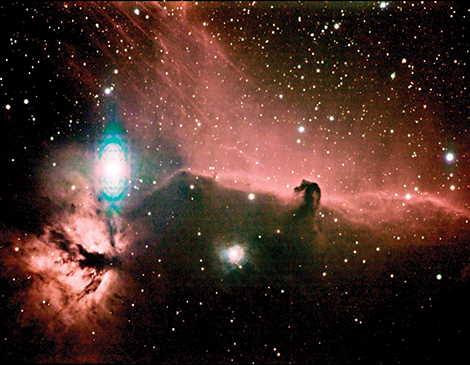 (Photo courtesy Jeff Zepka)
Observatory Park is one of just 201 places certified by the International Dark Sky Association in the world. Founded in 2012, the Montville grounds seek to preserve pristine nighttime views just as other parks preserve other natural phenomena like rivers, mountains and rock formations.
"There are a lot of places where they'll have the really great planetarium and a telescope, but they're in one of the major cities in the U.S. — or there are a lot of places where they have a great view of the sky, but you're in the wilderness," Mentrek says. "Observatory Park is this fun in-between, where we're not too far away from the city, but we've still got access to a reasonably dark sky and a bunch of telescopes that we share with the public."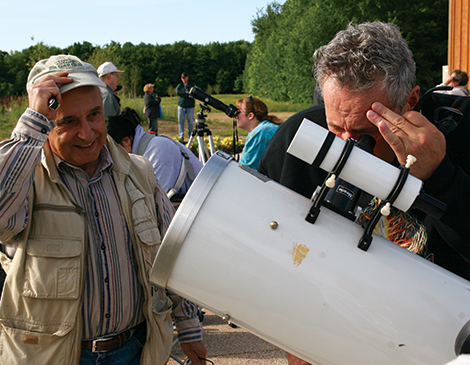 (Photo courtesy Geauga Park District)
Observatory Park and Stark County's Fry Family Park make up Ohio's only two dark sky parks. Other astronomy organizations, such as Lorain County's Black River Astronomical Society and Hocking Hills' John Glenn Astronomy Park, also offer stargazing opportunities.
But it's not always an unmarred view of the night sky in Ohio: a state famous for its unpredictable weather.
"Clouds are something we have to contend with," Mentrek says. "That's part of why we schedule so many night sky programs at Observatory Park."
(Photo courtesy MirAnia Photography)
Six nights out of every month, visitors can stop by Observatory Park to peer through either its massive Oberle telescope or nearby Nassau Observatory telescope, or a few mobile telescopes that wheel out onto a concrete pad. On cloudy nights, visitors instead enjoy a live planetarium show from Mentrek, showcasing what they would see behind the mist.
Amateur astronomers also regularly bring their own telescopes to the field, often happy to share a peek at a faraway planet or star — one that's significantly clearer than what you'd see in downtown Cleveland. Nearby communities limit nighttime electricity use, keeping light pollution to a minimum.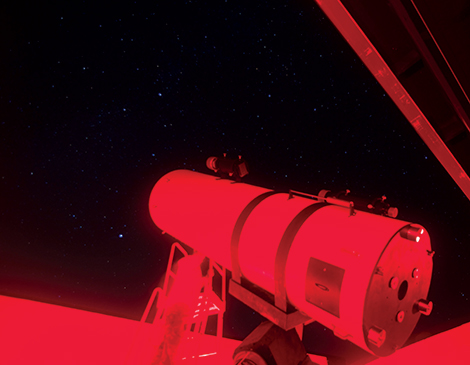 (Photo courtesy Tim Bartsch Photography)
It's so clear that, on a good night of a summer's New Moon, you can catch a solid view of the Milky Way winding its way across the sky.
Meanwhile, falls and winters give great views of rotating planets. This autumn, expect to see Saturn and Jupiter on full display.
In October and April, be prepared to visit the park for daytime festivities surrounding upcoming partial and full solar eclipses, says Mentrek.
"Nature's always putting on a good show somewhere, somehow."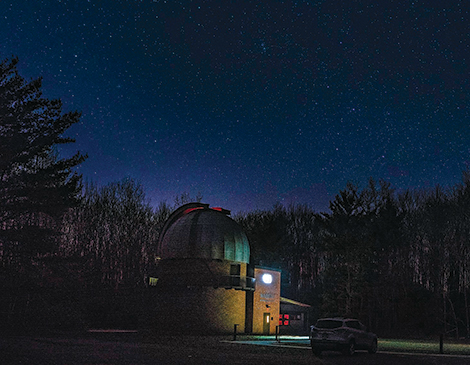 (Photo courtesy Jim Marquardt)