Sometimes the best surprises are found in the things you were taught to hate.
The state of Michigan held my childhood ire born from my scarlet-and-gray fandom — even after a decade of Buckeye dominance over the Wolverines. Still, that state up North, with its 3,288 miles of shoreline (second to Alaska), more than 11,000 inlet lakes, 4 million acres of forest, robust legal cannabis program and plateful of award-winning restaurants, breweries and wineries, beckoned.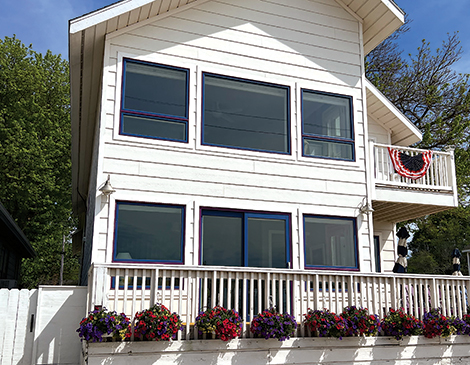 My first breath of clean southwest Michigan air feels like freedom — or maybe that's just the edible kicking in. Timely, as I'm barreling down a 200-foot sand dune in a 25-person, open-air Ford coupe-turned-dune buggy. Between Saugatuck and Holland, Michigan, on the state's west coast, the 1,000-acre Saugatuck Dunes State Park features 14 miles of sandy, wooded hiking that opens to the shoreline, but I prefer the thrills and laughs of the Saugatuck Dune Rides, which started in 1954 and is one of the few remaining dune rides in the country.
Our instructor, Rusty, is good for more than just a joyride. Periodic stops along the 40-ish-minute trail highlight the unique behavior of the cottonwood tree that serves as the dune's spine thanks to its regenerative root system, the wildlife that calls the surrounding forest home and the ecological efforts in place to maintain the natural resource and potential pest.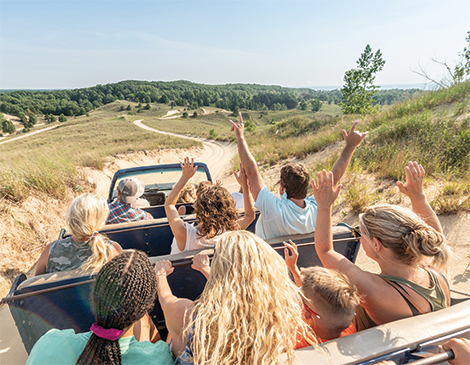 On Saturday morning, we reach Saugatuck via Interstate 94, which is less congested than Interstate 96, after under five hours of drive time. We broke up the ride with stops in South Bend, Indiana, for pictures in front of Notre Dame's Touchdown Jesus; in Benton Harbor to get my wife authentic tacos from La Perla; and in the sleepy beach town of St. Joseph for Forte Coffee and dog treats from FuzzyButz Pet Bakery for our Shiba Inu, Sushi.
Before the Dunes, I visited New Standard, a Michigan-based cannabis shop with locations across the state, including a stark white building across from the state park. Some legal weed shops still feel sketchy, but this has all the shine of an Apple store thanks to one-on-one customer service. "We're kind of the dispensary for moms," my "budtender" tells me. There may be no better experience for first-timers, for whom he suggests Petra Cannabis-Infused Mints, a line of low-dose, 2.5-milligram hard candies that come in multiple flavors. Start low and slow, he advises.
A town of under 1,000 residents, Saugatuck, as well as Douglas (across the river) and Holland (15 minutes away), rivals any beach town in the Carolinas — at least during the summer. Weekenders from Chicago shop in boutiques and bookstores along Butler Street, rock on porches of antiques-filled bed-and-breakfasts such as the Inn of Saugatuck, and swim in pools of vintage motels like the waterfront BeachWay Resort & Hotel, the flamingo-themed Pines Motor Lodge and the Dunes Resort, a historic LGBTQ hotel. Yachts cruise up and down the Kalamazoo River, bookended by Lake Michigan and Kalamazoo Lake, next to retro boats, pontoons and donut boats available for rent at the Old Boat House.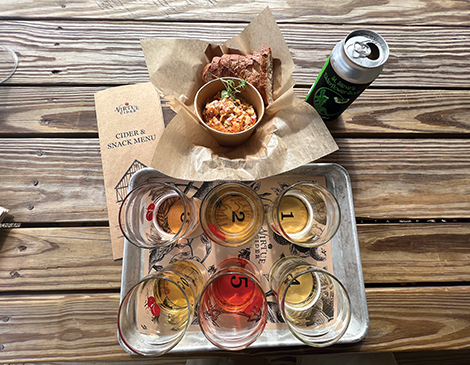 After my dune ride, I need a drink. Breweries, such as Saugatuck Brewing Co. and New Holland Brewing, define boozing in Michigan, but this region also is rich with more than 100 vineyards, such as the family-owned Fenn Valley Vineyards and Wine Cellar in neighboring Fennville, which has offered tours and tastings of its world-class, Michigan-grown wine since 1973. Yet, we land down the street at Virtue Cider, a sustainable 48-acre farm where brewmaster Gregory Hall presses and ferments local-picked apples across three cider houses. Non-alcoholic ciders, food, pergolas, gardens, trails and games make it a family- and dog-friendly option.
A visit to Holland, known for its Dutch roots, is another such selection. May's Tulip Time, when notable Dutch horticulturist Ibo Gülsen creates an immersive garden featuring millions of tulips, is the city's biggest draw. But the Windmill Island Gardens, which features a 250-year-old windmill imported from the Netherlands, the only authentic mill grain of its kind still in operation, is good any time for an hour or so of gouda cheese, merry-go-rounds and Midsommar vibes.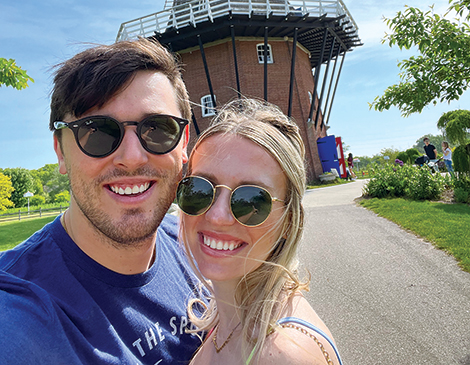 Our trip's most difficult decision was dinner but only because of the wealth of options, which we narrowed to three.
The Southerner is a culinary exploration of Appalachian families' northern migration to work in the auto industry. In a glam lakeside shack, Nana's Fried Chicken, served by the half-bird with sides and available spicy, and the Catfish Poor Boy keep tradition alive. Meanwhile, in a picturesque setting offshore in the Michigan woods, Pennyroyal Cafe and Provisions chef Melissa Corey delivers unforgettable seasonal Midwestern fine dining that shines in dishes like the campfire trout, which lays toasty speck across the finely grilled Lake Michigan fish. Mermaid Waterfront Bar and Grill's poke bowls and the Jar of Gold, a mixture of crab and lobster, offer fresh fish and an enjoyable riverfront view.
After dinner we watch the blue sky turn burnt orange and purple at Saugatuck's Oval Beach, a clean, cozy patch of sand and collection of hiking trails where we'd picked up sunburns earlier. A photographer is shooting a wedding party from the top of the 40-foot sand dune that overlooks the shore. While we'd skipped the dog-friendly Holland State Park due to backed-up Memorial Day traffic, we also hit a bottleneck at Oval's entrance during peak hours. But when you have nowhere to be and you're by the water, does it really matter?
Not to me. Because as the daylight falls into Lake Michigan, I fall for it, too. My dirty little secret.
Find more amazing spots to list on your GPS for your next road trip destination near Cleveland.