This holiday season, give the planet a gift: Don't stock up on any more traditional wrapping paper. Instead, go green and dazzle your BFFs and loved ones with creative gift packaging using materials you have on hand. "Things that are done with their first life are ready for a chance at a second life," says Cass Jerman, shop and materials manager at Upcycle Parts Shop on St. Clair Avenue in Cleveland. She breaks down three alternatives to try.

Paper Goods
Work with anything from blueprints to brown paper and grocery bags for a vintage-looking gift. Stop by a local antique shop to find forgotten gems or even dig through your own recycling bin. Get kids involved by creating artwork in the yard with paint, markers, rubber stamps or cutouts. "A big roll of brown paper lasts for years," Jerman says.
Pantry Chic
Slightly kitschy but unexpectedly charming, cookie and cracker boxes are a recycled option. Think Oreo or Ritz boxes. Punch two holes on either side and string twine or ribbon through for handles. Top it off with old dress patterns or preserved tissue paper from your last shoe purchase. Flatten used boxes and store until ready to use. Once gifted, the package can be used again or recycled.

Wrapped Up
There are tons of fancy folding tutorials out there for using fabric, but when it comes to choosing the material, the best choice is to simplify and personalize. Wrap jewelry in a scarf, a kitchen item in a tea towel, or a book or game in a vintage T-shirt, making the wrapping part of the gift itself. The possibilities are endless.

Tag You're It: Ann Ellis, owner of Bibury & Co. in Mantua, offers inspiration for creating picture-perfect embellishments this year.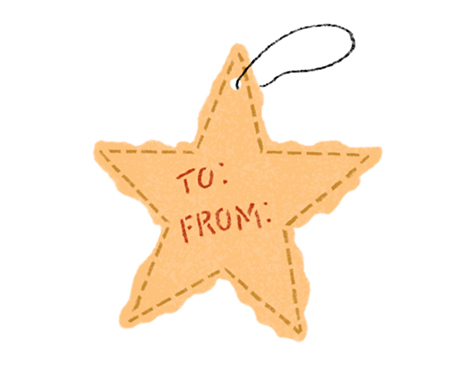 Personalize
Using cookie cutters, trace a festive shape out of old paper, cards or dated calendars. "Think of something that adds to the gift or complements it," Ellis says. A bookmark tag for a novel. A recipe card for kitchenware.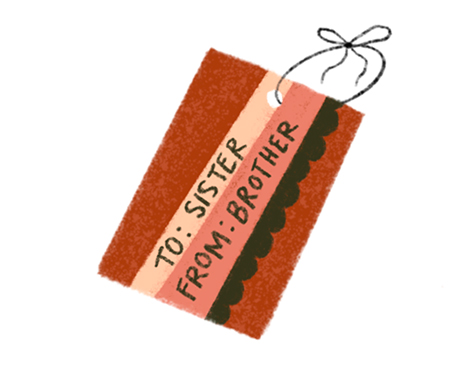 Get Crafty
Cut heavy paper into strips, then glue together for a fun-looking tag. Invest in a hole-puncher and punch names right into the wrapping. Or, pick up an ink pad and a set of alphabet stamps and let your imagination run wild.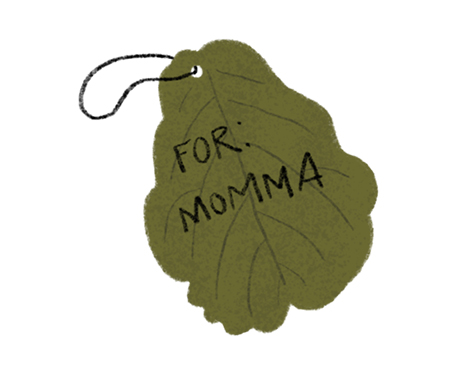 Forage
There's nothing more decorative than nature. Grab some pretty branches, sprigs of evergreen or leaves now and use the dried material for tags or embellishments later. Borrow a leaf from a favorite house plant and use markers to write on it.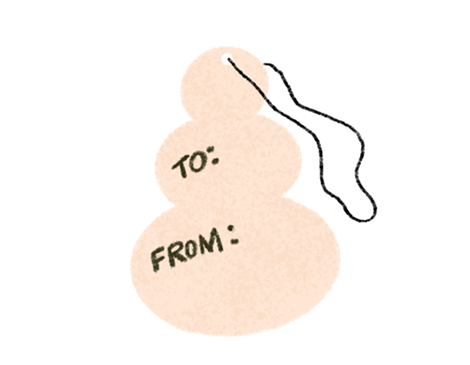 Stitch It
"Embroidery is a pretty big trend right now," Ellis suggests. Stitch a name or shape into sturdy paper with a heavy needle, using floss, string or even colorful shoelaces. No need for the design to be perfect, just special.