Pepper Pike is 2023's No. 1 Suburb
Pepper Pike is a city that embraces space, greenery and a small-town feel. Every home in this 7.15-square-mile suburb is built on at least a one-acre lot, giving its residents plenty of room — and much of that room is filled with trees. For 22 years now, Pepper Pike has been recognized as a Tree City by the Arbor Day Foundation. "What I love about Pepper Pike — other than the natural beauty of the community — are the residents who live here, and how much they love their community and are engaged with seeing it prosper and be maintained," says Richard Bain, mayor of Pepper Pike. "People invest large amounts of money in maintaining their properties, coming to our community events and giving the place a real sense of neighborhood and community." A 12-point jump in safety ratings helped propel the city from No. 3 in 2022 to our No. 1 spot.
For more on how we calculate Cleveland's top suburbs, visit our How We Did It page or this month's Editor's Note. Have feedback? Reach out at conversation@clevelandmagazine.com.
Business/Development
Avon Lake
Last year, Ford Motor Co. announced a nearly $1 billion investment to expand its Ohio Assembly Plant. The new factory is designed to build electric vehicles. The company hopes to add 2,000 jobs by 2030.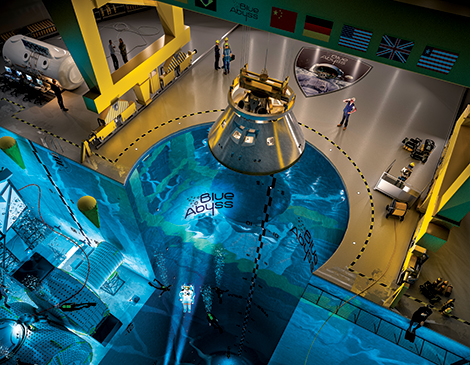 Brook Park
By 2025, Blue Abyss hopes to open a $235-million complex designed to train astronauts for deep space. The main feature is a specialized pool that's 17 times larger than Olympic regulations. "The technology needed to get a rocket from the ground to space is built here in Brook Park," says Mayor Edward Orcutt.
Euclid
Northeast Ohio inspires dreams of lakefront living. In most cities, that dream carries a multi-million dollar price tag — but not Euclid. According to the Multiple Listings Services, this city features Cleveland's cheapest lakefront property. Many of those properties also feature private beach access.
Independence
To celebrate moving its headquarters to Independence, Cleveland's Wild Republic toy company donated $100,000 worth of plush toys to children in need.

Lakewood
Ohio's densest suburb, with 9,138 people per square mile, has also seen a 210% increase in home value in the past decade.

Mayfield Village
Headquartered here, Progressive Insurance gives back often, like offering $250,000 grants to Black small business owners. It's also one of the area's biggest employers with 43,000 workers.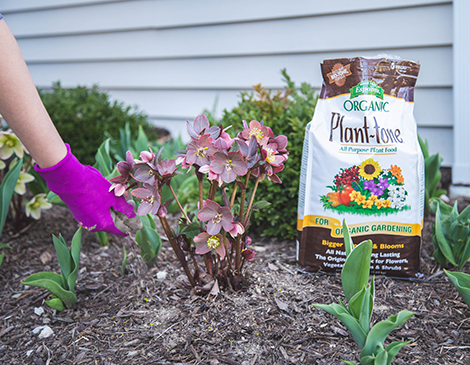 Oakwood
In the past 50 years, Angelo Petitti, the owner of Petitti's Garden Center, which is headquartered here, has beautified Northeast Ohio through his nine area plant stores. Meet the business owner and radio host.
Richmond Heights
Big spenders head to Cuyahoga County Airport to lease private jets from Richmond Heights-based FlexJet.

Rocky River
700 Lake, a contemporary community of 25 condos and eight townhomes, may soon bring luxury options to Lake Erie's shores.
Diversity/Culture

Chardon
Bar and restaurant Element 41 showed its support for the LGBTQ+ community by hosting a popular drag brunch event in April despite targeted protests.
Painesville
HOLA Ohio, 20-year-old nonprofit, which focuses on supporting the NEO Latino community, celebrates its one-year anniversary in its new community center. Meet the executive director Veronica Isabel Dahlber.
Olmsted Township
The West Side Irish American Club's nearly 100-year history celebrates the area's deep and vibrant heritage in green, white and orange.
University Heights
This year marks the second Annual University Heights Juneteenth Celebration, honoring the abolishment of slavery with a mix of education and entertainment.
Education/Child Care
Berea
Baldwin Wallace University's campus centers the city around unique programming, productions and festivals.

Brecksville
The Brecksville-Broadview Heights High School Bees gymnastics team has earned national recognition for its 20-year streak of Ohio State Championships.

Kirtland
Lakeland Community College offers more than 135 associate degrees and technical certificates.

Maple Heights
Men's Health named Corwyn Collier the "Ultimate Guy" after he overcame losing limbs to a roadside bomb in Iraq with body building, coaching and teaching at Maple Heights High School.

Moreland Hills
Nestled on 172 acres in the Chagrin Valley, Hiram House Camp is Ohio's first settlement house and one of the oldest camps in the nation
North Ridgeville
Victory Sports Park offers everything from basketball to cornhole with 60 acres of fields and tournaments for adults and kids alike.

North Royalton
The North Royalton City Schools are set to receive a $195,000 makeover with new lockers, bus garages, parking and more.
Sagamore Hills
Lawrence School is considered one of the best schools in Northeast Ohio for children living with ADHD, dyslexia and language-based learning disorders.
Solon
Solon City School District isn't just No. 1 on our list. In 2022, U.S. News & World Report ranked Solon amongst the best in the country.

Willoughby
Lost Nation Sports Park is a 98,000-square-foot former airplane hangar with virtual driving ranges, batting cages, fields, courts and more.
Food/Drink

Amherst
Downtown Amherst's active bar scene is exemplified by longtime standby Ziggy's.

Bainbridge
Balaton Restaurant, a Shaker Square staple since 1964 that closed in 2022, reopened here this year.

Concord
Since 2013, locals have enjoyed craft beer and elevated gastropub food at Concord's Pub Frato.

Garfield Heights
The last remaining Arthur Treacher's, a fast-food fish and chips joint, recently reopened in Garfield Heights.

Mentor-on-the-Lake
Fine dining in a strip mall: Ninja Sushi's Japanese cuisine, fresh sushi and hibachi meals are a hidden gem.
Parma
Lidia Trempe, the second-generation owner of Rudy's Strudel & Bakery is pushing her city toward a fresh future. Take Trempe's tour of Parma here.

Richfield Village
Whitey's Burgers and Bar isn't just a corner pub — it makes and sells its own Ukrainian-inspired, 80-proof vodka distilled from Ohio potatoes.

Willowick
For more than 50 years, Wickliffe residents have shopped Alesci's Food Store for specialty Italian ingredients and prepared foods.
Health Care

Beachwood
The 53-acre UH Ahuja Medical Center is one of the area's premier hospitals thanks to its 144 beds and nearly 1,000 physicians. A $236 million expansion includes a specialized sports medicine facility and a birthing center.

Mayfield Heights
Hillcrest Birth Center currently serves the community as one of the only places to give birth on the East Side. The facility now provides low-intervention births for mothers seeking a more natural approach to the experience.

Seven Hills
Seven Hills boasts a rich history, evidenced by the interviews conducted with the Seven Hills Golden Agers, seniors who've stuck close to the place they gladly call home.

Outdoors
Avon
Every September, an Avon field is filled with bursts of orange and yellow sunflowers for Prayers for Maria, a photo-worthy attraction with a good cause. Funds raised through the sunflower field are used for cancer research, in honor of Maria McNamara, who died of a brain tumor in 2007 at seven years old.
Bath
Hale Farm and Village is the historic homestead of farmer Jonathan Hale. Now run by Western Reserve Historical Society, it gives a glimpse into 1800s life.

Bay Village
Huntington Reservation hosts a popular beach, The Noshery concession stand, and is situated neatly near BayArts and Chatty's Pizzeria, making this park a must-visit in Bay Village.

Bedford
Don't listen to TLC — you go ahead and chase those waterfalls. And start with the variety of stunning waterfall features at The Great Falls of Tinker's Creek in Bedford Heights.
Brunswick
Find pumpkin patches, pig races, corn mazes and apple picking — plus, prime photo spots at the giant pumpkin wall — at Mapleside Farms' annual Pumpkin Village festivities.

Broadview Heights
What's better than one golf course? Two golf courses! Broadview Heights is home to both the 18-hole Briarwood Golf Club and 36-hole park-style Seneca Golf Course.

Chester Township
For six generations, Geauga County residents have relied on Patterson Fruit Farm for not only apples but also a community gathering place and fall family fun.

East Cleveland
In December, Nela Park lights up with millions of twinkling, festive lights, creating one of Northeast Ohio's biggest holiday lights displays, right in East Cleveland. Though GE Lighting put it up for sale last year, the lights display continued to run in 2022 and will, we hope, continue in the future.
Elyria
Cascade Park's towering waterfalls and adventurous hiking are underrated treasures of Northeast Ohio's parks systems.

Fairview Park
Tri-City Park is operated and owned by Fairview Park, Westlake and Rocky River. We can't wait to see the friendly, cross-town rivalries that form over the soon-to-come pickleball and tennis courts.

Hinckley
The towering Whipps Ledges make for the perfect summer hike — and an extra-adventurous rock-climbing opportunity, for those who want to scramble up the towering boulders.
Mentor
Headlands State Park Beach is Ohio's largest at over a mile long. Manager Gary Gerrone shares what it takes to protect visitors and restore plant and animal life at this great Lake Erie resource and its surrounding marsh.
Painesville Township
Lake Erie's beachiest vibes are found in Fairport Harbor, a village built around its nautical connections and lakeside vantage point. It's complete with two lighthouses: the Breakwater Lighthouse and the Grand River Light.

Parma Heights
At Greenbriar Commons, residents dip into a pool with a massive water slide and splash pad or go for a hike in the nearby forest. Next door, stop at the Cuyahoga County Public Library's Parma Heights branch for your next great read, or see a community performance at the Cassidy Theatre.

Sheffield Lake
Sheffield Lake's boat launch, which serves as one of the only free boat launch sites on Lake Erie, is somewhat of a celebrity with a daily boat launch live feed and having served as the background for a local Ford trucks television commercial.

Stow
A dog park like no other, Bow Wow Beach offers 7.5 acres of fenced in park with sandy beaches, access to doggy-safe water, dog washing stations, grassy knolls and a three-acre lake open daily from 8 a.m. to sunset.
Streetsboro
Boulder Creek Golf Course is an experience expanding more than 200 acres with each of its 18 holes built in synergy with the natural features of the land.

Strongsville
The Chalet in Mill Stream Run Reservation sends winter adventurers 50-mph down a toboggan ice chute.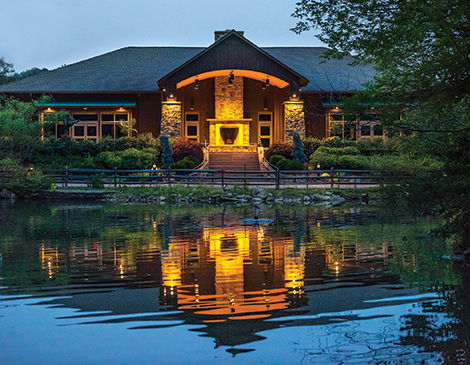 Willoughby Hills
Squire's Castle — located on the sprawling North Chagrin Reservation — is a photo-worthy hotspot surrounded by pristine hiking and horse-riding trails.
Shopping
Aurora
Aurora Farms Premium Outlet hosts dozens of name-brand outlet stores offering steep savings.

Chagrin Falls
Open for more than 165 years, the longevity of the Chagrin Falls Hardware Store stands as a testament to the community's love for its town and shopping local, especially in its Downtown.

Lorain
The owner and designer behind Jevon Terance Fashion Designer Boutique may be internationally recognized for his high-fashion designs, but his roots in Lorain are what keep him inspired to create. Find out why this international creative finds inspiration right here in Lorain.
Lyndhurst
Stroll through the bustling streets of Legacy Village to shop traditional retail and restaurants accompanied by a playful green space central to the village and home to markets, art, live music and more.

North Olmsted
For a taste of '80s and '90s mall nostalgia, head to Great Northern Mall, one of Northeast Ohio's few remaining indoor malls.

Orange Village
Pinecrest is more than just specialty shopping, chef-driven restaurants and quality entertainment. It's also a gathering space for community events like the weekly "Dogs Night Out" and "Yoga in the Park,'' along with seasonal artisan markets, concerts and movies in its outdoor space.

Shaker Heights
Unique shopping and dining opportunities await at the Van Aken District, highlighting primarily local businesses at a chic new retail hotspot.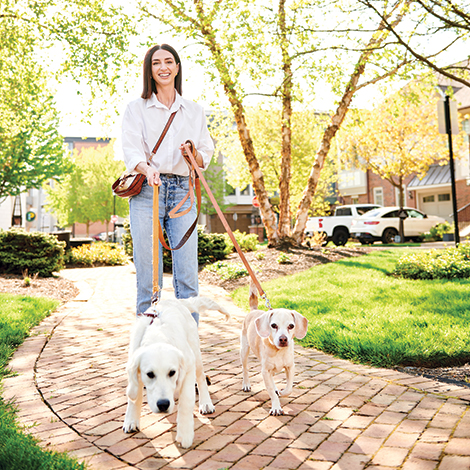 Westlake
Business owner Emily Roggenburk is a Crocker Park staple since opening her store there in 2019. The Indiana native also lives in Westlake with with her husband, Kyle, and dogs, Lilly and Billy. Find out why she's a firm believer that we're all Clevelanders.
Things to Do

Bedford Heights
Play Whirlyball, a mix between lacrosse and basketball, while also operating a bumper car — in a Bedford Heights entertainment complex.

Brooklyn
Kid-friendly thrills await at Memphis Kiddie Park, the pint-sized amusement park that's been open for local tykes since 1952.

Cleveland Heights
Experience live music at two of the city's greatest venues, both located in Cleveland Heights. Sit on the hill under the stars for shows at Cain Park or rock out inside the fiercely independent Grog Shop.

Cuyahoga Falls
You could spend an arm and a leg to see a show at Blossom Music Center, or you could check out the free Falls Downtown Fridays series, featuring a lineup of local musicians, in Cuyahoga Falls.

Olmsted Falls
Olmsted Falls resident Alan Perkins makes his home a popular Halloween attraction every October, installing massive skeleton-hand decorations, a pumpkin head and other attractions in his yard.

Highland Heights
Stonewater Golf Club encompasses the natural beauty of Highland Heights as the 18-hole, 180-acre course sits upon lush greenery and is recognized as one of Northeast Ohio's finest tour-quality golf clubs.

Hudson
Golfers looking for a new adventure head to Ellsworth Meadows Golf Club, which offers the chance to ride the course on electric scooters instead of golf carts. On the Finn Cycle scooters, which get up to 15 mph, you carry your clubs between your legs and use a drive kick stand to hop off for a shot. Leave the old-school golf cart in the dust, as you veer off cart paths on one of the course's four vehicles.
Macedonia
Longwood Manor's 300 acres were gifted to the citizens in 1984 upon the death of Colonel William Frew Long, the founding mayor. It now serves as a museum and gathering space that hosts tea parties, rummage sales and haunted events.

Medina
Festivals are the lifeblood of this city's programming. Stop by the square for a variety of events, and especially the neighborhood's festive Candlelight Walk every holiday season.
Middleburg Heights
Visit the Cuyahoga County Fairgrounds for flea markets, the county fair and Cleveland's Oktoberfest in the summer, then come again for haunted houses in the fall and, even, impressive lights displays in the winter.

South Euclid
Appreciate the 20th century architecture of the William E. Telling Mansion while touring the Museum of American Porcelain Art, which features a collection of American Belleek porcelain.

Twinsburg
One of Northeast Ohio's quirkier annual events arrives at Twinsburg's Twins Days Festival. The event, which takes place Aug. 4-6 this year, brings one of the largest gatherings of twins together every summer for a unique parade.

Warrensville Heights
Put your inner warrior to the test at Adrenaline Monkey with its challenging Ninja Warrior Obstacle Courses, rock climbing walls, an aerial ropes course, basketball and arcade for ages five and older. For small plates and cocktails, check out the "monkey bar."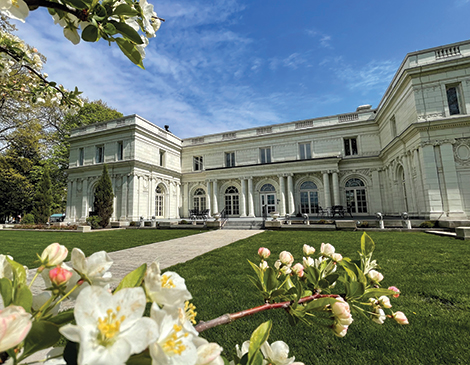 Wickliffe
Suburban city hall buildings can often equate to drab office spaces, but that's not the case in Wickliffe. The city's offices are housed within Coulby Mansion, the historic home of the city's first mayor Harry Coulby. The grounds of the building became the public Coulby Park, complete with a swimming pool, pond and gazebo.
In The City
Cleveland is a city of unique neighborhoods, each with a distinct character of its own. Get to know more about a few of them here.
Broadway-Slavic Village's Revival
Once the epicenter of the foreclosure crisis, the neighborhood centered around Fleet Avenue is back. "This is a really easy neighborhood to get involved in," says Chris Alvarado, executive director of Slavic Village Development. In the past 10 years, occupancy is up 40%. With help from local activists, the organization's rehabbed houses, which have seen a 100% increase in value. Don't miss the village feast, an outdoor community dinner in June.
Brooklyn Centre
Part of the Cleveland Metroparks Zoo falls within Brooklyn Centre, so gather up friends and family for an animal-filled excursion when you're out this way. Bring a few extra bucks for lettuce to feed the gentle giraffes.
Buckeye
Loganberry Books has offered worlds of literary delights to the lively Larchmere Boulevard for nearly 30 years.
Central
Since 2019, Crispy Chick owner Senayt Fekadu has served the Central Neighborhood fast food with a local touch.

Clark-Fulton's La Villa Hispana
Cultural districts are for more than just entertainment. That's why Clark-Fulton, which has the largest density of Latino residents in the state of Ohio, is building up La Villa Hispana. "We want to create a destination so people know this is a prideful neighborhood and a colorful, active community," says Jenice Contreras, president and CEO of the Northeast Ohio Hispanic Center for Economic Development. In 2017, the organization launched business incubator Las Tienditas del Mercado. This year, it breaks ground on CentroVilla25, a market with 20 microretailers.

Cuyahoga Valley
The Flats have rebounded to become one of the hottest spots for food and entertainment in Cleveland. You might catch a poppin' show on the water at FWD Day + Nightclub, throw back shots at a Lago East Bank event or dine on delicious brunch — with entertainment — at the Music Box Supper Club.
Detroit Shoreway
Cleveland Public Theatre's experimental performances make up much of this neighborhood's entertainment opportunities in this vibrant stretch of Cleveland.
Downtown Cleveland
All in one weekend, a dedicated Clevelander might find themselves enamored with a Playhouse Square performance, cheering on the Guardians at Progressive Field and dining on delectable small plates at Cordelia on East Fourth Street. These things and more make Downtown, the heart of Cleveland, as eclectic as it is fun for visitors, but it's even more immersive when you become one of the city's increasing number of residents. We dug into some numbers behind Downtown living:

6 — percent of homeowners in Downtown Cleveland
22 — percent growth of residents in past 10 years
200 — about how many new homeowners over past 10 years
57 — Cleveland's Walk Score
83 — percent of foot traffic in February 2023 compared to February 2019
15 million — amount in dollars HUD granted the Huntington Building to create affordable housing
20,750 — current number of residents
30,000 — target number of residents by 2032
Edgewater
Swim to your heart's content before grabbing a snack at the concession stand and perhaps catching a song or two from a local musician. At Edgewater Park, the community makes the best of one of Cleveland's greatest beaches with numerous free events like the Edgewater Neighborfest.
Fairfax
Karamu House, located in this neighborhood, is the oldest African-American theater in the country. Don't miss its annual benefit, a parade and sneaker ball on Aug. 12.
Glenville
Glenville is known for its high school football team and coach Ted Ginn Sr., who led the Tarblooders to their first state title in 2022. "I feel like it was something we accomplished for everyone," he tells us, "all the kids and people in our city." Get to know Cleveland's coach here.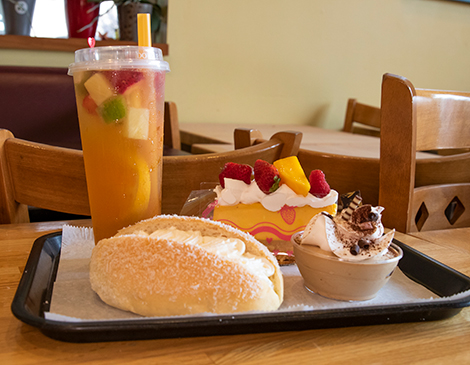 Goodrich-Kirtland Park
Enjoy sweet and savory patisserie, cake and bubble tea at KoKo Bakery in Goodrich-Kirtland Park's AsiaTown.
Hough
The original home of Cleveland Baseball, League Park, located in the Hough neighborhood, is now a museum that hosts baseball games played by historic rules.

Kinsman
A once-forgotten vacant lot, Rid-All Green Partnership in Kinsman is now a booming urban farm with a community focus on growing fresh food and economic opportunity.

Lee-Miles
Lee-Harvard Shopping Center, anchored by Dave's Market, also hosts restaurants, shops, salons and a medical center.
Mount Pleasant
You're missing out if you haven't tried a Shoulder Sandwich at Mt Pleasant Bar-B-Q restaurant. Don't forget to throw some slaw on top or, at least, on the side.
Ohio City
Ohio City is the restaurant incubator of our city but don't underestimate Jim Mahon Park, where you can take beautiful pictures of sunsets over the lake.

Old Brooklyn
Ariel Pearl Center, a former bank built in 1923, which features bank vaults, chandeliers and marble columns and floors, is now a wedding venue in Old Brooklyn.
St. Clair-Superior
Sip a Polka City Pilsner at Goldhorn Brewery, which also serves as an event and gathering space in the St. Clair-Superior neighborhood.
Stockyards
Each spring the blooming cherry blossoms of Brookside Reservation need to own a spot in your planner — and make a day of it; the reservation connects to Cleveland Zoo.

Tremont
A highlight of Northeast Ohio's lengthy Towpath Trail is the portion that runs through Tremont, providing great views of the city along with the splendor of the historic neighborhood.
Union-Miles Park
The Cermak Building on East 93rd Street marks the time when this Slovak neighborhood emerged during the height of the steel industry in the city. Built in 1901, it is listed on the National Register of Historic Places.
University
Easy to walk, University Circle is home to Cleveland Museum of Art and the Cleveland Botanical Garden plus numerous other public attractions.
West Boulevard
Daredevils from across the country visit Ray's Mountain Bike Park to enjoy ramps and tracks inside this 92,000-square-foot warehouse.
West Park
Irish culture and dining abounds in Kamm's Corners in West Park. There are a few Irish pubs, and also 5 Points Coffee & Tea, which serves a unique menu of local coffee and tea served "with a dollop of Irish charm and good humor."
Check out which suburbs ended up atop our annual Rating the Suburbs guide.
Get ahead of the weekend by signing up for our free weekly "In the CLE" newsletter — your guide to fun throughout The Land. Arriving in your inbox every Wednesday, this weekend to-do list fills you in on everything from concerts to museum exhibits — and more. Click here to subscribe.