Melanie Hameed has a procedure in place for when a teacher leaves.
Hameed, an English teacher, was president of the teachers' union of the Warren Education Association and is now president of the Northeastern Ohio Education Association. In those roles, she tells departing teachers how to maintain their certification.
And recently, she's been told time and again it's information they don't need.
"Teachers were fleeing the profession," she says. "I kept thinking they were leaving for other schools, but they said they were leaving the business. They're going to work at Meijer or Target. Some aren't leaving for another job. It made me weep that some teachers were drained so much they had to leave the profession entirely. It makes my heart break."
Overall, there are fewer people in schools – students and employees – in the COVID-19 era. Data from the U.S. Department of Labor Statistics says that there has been a 2% decline in school enrollment since the start of the 2019-20 school year. And in that same span, there are 6% fewer K-12 employees.
That's a decline of 17,000 employees, and not just teachers. Local school administrators are finding their most dire needs
aren't in the classroom but in the cafeteria, boiler rooms and bus garages.
"Finding certified staff isn't the problem," says Parma City School District superintendent Charlie Smialek. "Finding classified staff is. We could absolutely use more maintenance folks, more cleaning folks and more people in our transportation departments."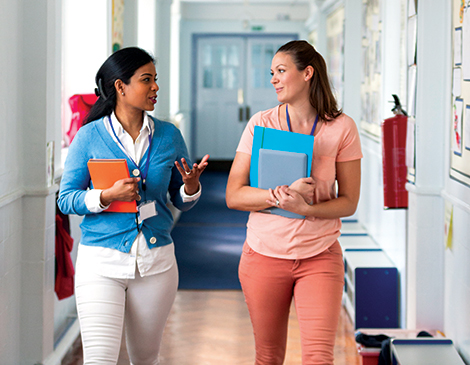 Some districts have gotten creative in their solutions. In Warrensville Heights, some high school seniors are working as elementary school lunch and recess aides. "They can still fulfill their needs for schoolwork and get some work experience," says Kenya Hunt, Human Resources Director for the district. "And it's a paid position."
But the biggest need remains for bus drivers. In the 2021-22 school year, some Ohio districts had to modify their calendars due to a shortage of drivers, compounded by absences due to COVID-19 or other illnesses. That shortage has persisted into this year. Elizabeth Edmondson, the chief academic officer at Gilmour Academy in Gates Mills, says it's not uncommon for the school to make a hire who will then change their mind and go somewhere else for more money.
"We're still able to run field trips and our normal bus routes, but there's more turnover than we're used to," Edmondson says.
And when you're spending public money — or as private schools like Gilmour Academy are using funds that are reliant on tuition dollars and donations — it can be hard to compete.
"We've negotiated with our classified unions, and we've been relatively aggressive in putting together a financial package," Smialek says."We've had to be pretty aggressive, especially with bus drivers.
"It's a tough balance. You need a workforce, but you can't keep going back to your community and saying we need more money."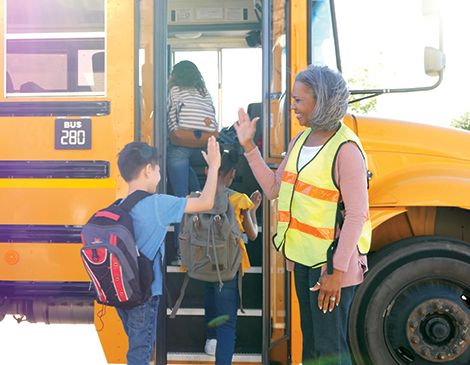 Sometimes, the market wins out. Franco Gallo, the superintendent of the Lorain County Educational Service Center, says that the going rate for substitute teachers has increased. Before COVID-19, Lorain County districts offered $90 to $120 a day for substitutes. Now, the floor is $120, and the high end is $200.
Gallo says that substitute teachers typically fall into one of three categories: retirees, people between jobs looking to earn some money or new teachers who might not have found a full-time teaching job yet. And, as he points out, there are fewer barriers to becoming a substitute teacher than being a bus driver.
"When you're talking about a substitute teacher, you're just looking for people with bachelor's degrees," he says. (And that requirement has been waived until 2024 due to the pandemic.) "A bus driver has to have a commercial driver's license, and if you have a CDL, there are way more options now than there were before."
Additionally, it's become easier to get your teaching license back if you've let it lapse. The continuing education requirement has been lowered from 12 semester hours to nine, and teachers can get provisional licenses to return to the classroom while they're taking their continuing education classes.
But getting new teachers into the classroom is only part of the problem. Retention is also becoming an issue. "We used to have a lot of educators who stayed beyond their retirement eligibility, and that's started to change," says Jennifer Felker, superintendent of the Educational Service Center of the Western Reserve, which serves Lake and Geauga counties. "People are retiring as soon as they're eligible." And the eligibility requirements have been lowered by the state since the pandemic, Felker added.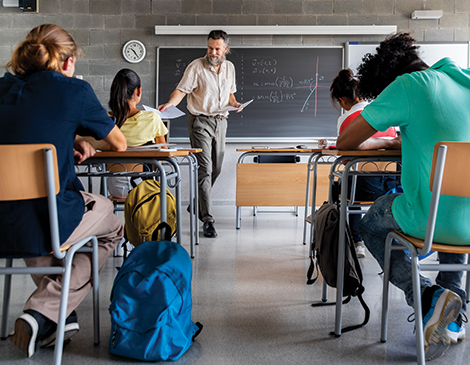 A recent national study by the National Education Association says that 90% of teachers felt burnt out, and 55% were considering early retirement and/or leaving the profession. Felker says some teachers are
resigning abruptly. "I had two teachers resign within their first month, and that's never happened before," she says. "People are reassessing their own lives and careers due to events in the past couple years."
A lot of teachers look to each other for support. Hameed says a group called Ohio's New Educators — an offshoot of the OEA — provides mentorship for any teacher regardless of age who's been teaching for fewer than 10 years. "I love what I do, and I want to pass that along to anyone who comes through the door," she says. "We need time to talk to our colleagues and cheer them on and uplift them.
"Stay in the fight. And if you need anything, reach out. There are all kinds of resources in place."
Principal Bob DiRocco says the supportive environment at Padua Franciscan High School in Parma has allowed him to avoid any kind of faculty staffing problems.
"I know staffing shortages are out there, but every time I post a job, I'm inundated with resumes," he says. "It's a culture where we take care of our staff. A lot of people stay when they could go."
Overall, in education, things could get worse before they get better.
Like K-12 enrollment, the number of people being awarded education degrees has been in decline since 2005. There are plenty of reasons for that, says Scott DiMauro, president of the Ohio Education Association, but a big one is money. College still represents a large financial barrier, and the gap between wages for teachers and those of similar educational backgrounds on a national scale (more than 23.5%
nationally, but 14.4% in Ohio, DiMauro says).
"We really need to have more folks going into the profession," Gallo says. "We have to encourage folks to go into this profession — and make it attractive for them."